**Remember to consider Ontario's travel restrictions before visiting anywhere outside of your region and travel safely**
'Hen Parties' sound like the type of event that would go over really well in the country—but, despite our animal-friendly landscape, the lady-stag hasn't always been the best fit for our rustic island scene. So, to make sure your last bash as a single lady is County-friendly, here's our master guide to Wine, Food, Fun, Shopping + Transport, including the best spots to make memories in, the great stops for gal groups, and the intel to make sure your party fits in perfectly—wherever the celebration takes you in PEC.
The County Commandments
When you're planning your bachelorette in Prince Edward County, it's important to remember that for at least two seasons of the year, The County is a destination mecca—overflowing with visitors. A lot of our wineries and restaurants skew small to mid-sized and our culture is pretty geared towards intimate groups.
But before we dish on where to go and what to do—here are the 3 County Commandments of thumbs-up partying in PEC.
ONE. Plan your route. Do this! The County is at least an hour's drive from end to end and the great experiences are located all over. Five hours of driving from place-to-place does not make for a good time! Use our free Experience List (in the top right corner) to plan your trip by adding stalls from our virtual and stay here markets!
TWO. For a mid-to-large sized group of gals, make sure you always call ahead for basically anywhere you hope to go—from wineries to restaurants to events and activities. Check if they can accommodate your preferred dates and size of party. Ask about costs, cancellations, and entry details. Again: book way in advance, sometimes up to a year in advance, no kidding. Our market stalls link to the best contact option for each business, so you'll have all the info right there for you!
THREE. Be thoughtful, kind and respectful wherever you go and the County will show you an amazing time. This is cardinal, so don't forget it!
WINE…
PEC is known for it's wineries and you should definitely put these on the list. Whether you're into Chards, Pinots, rosés, sparkling or beyond—the wines here are gorgeous (and will give you serious cred if served at dinner parties back home.) And if you're into cider or craft beer, the options are also amazing. Everyone behind the tasting bar will love to talk wine/cider/beer with your group, most offer options by the glass and a gorgeous place to sip and chill, some even have amazing pop-up food trucks or stands throughout the warm seasons. Explore, follow Covid-safety restrictions, be responsible, and have fun!
Wine 
Grange of Prince Edward Winery 
Lacey Estates Vineyard & Winery
Cider
Beer
Off-Site Tastings
(These wineries will bring the tasting to you!)
Grange of Prince Edward Winery
FOOD…

There are numerous culinary gems in The County that would love to host your group—whether in their dining room or yours where restrictions allow! As with most things in PEC, restaurants and chefs get booked up fast. Definitely book your outing well in advance to check for availability and location specific details. And don't forget to tip for service! TIP: Even if these restaurants are unable to host guests due to Covid-19 restrictions, most have developed incredible to-go order options and menus and having a picnic at the park, at the beach or even in your County accommodations will be part of your delicious adventure.
Chef-at-Home 
Restaurants
Picton
The Vic Café Eat + Drink, Indoor/Patio
The County Canteen Private Room Eat + Drink, Live Music, "Late night"
Parsons' Brewing Co Eat + Drink, Indoor + Patio
Sandbanks
Sand & Pearl Eat + Drink, Indoor + Patio
Bloomfield
Flame + Smith Eat + Drink, Indoor + Patio
Bloomfield Public House Private Room, Indoor/Patio, Eat + Drink
Wellington
The Drake Devonshire Indoor/Patio, Eat + Drink
La Condesa Eat + Drink
Waupoos
County Cider Co Indoor/Patio, Eat + Drink
Waupoos Pub/Cressy Market Indoor/Patio, Eat + Drink
Waupoos Restaurant Indoor/Patio, Eat + Drink
Drinks
FUN…
Prince Edward County is a good time, but it's not really a late night, drink-too-much-and-wobble-home sort of scene. We go out while the sun is up and get home well before midnight—especially these days. So you might want to wake up early and head to the beach. Shop the main streets. Get mani-pedis. Check out the events. Eat, drink, enjoy. If you want to stay up a little later, look into the amenities available at your rental, like bonfires, saunas, or just sitting, sipping and sharing with your girls!
Beaches
Note: Our beaches are the most beautiful, pristine, and spectacular for swimming, sunbathing, walks and picnics, so have the best time ever—but please remember (as with all of Ontario's provincial parks) no alcohol is allowed and please don't litter, littering's gross—whatever you bring there, take back with you.
Spa, Health, Activities, Workshops
Dance
Events
The County's Current Calendar
SHOPPING…
Whether you forgot to pack water shoes, want to pick up PEC gear (from The June Motel's "This Might Be Wine" coffee cups to Parsons' Brewery's cute tees + sweats) or you're looking for some chic garden stuff, boutique or vintage threads (check out City Revival), books, antiques or cool home decor—there's some good shopping to be had here.
Walkable
Bloomfield Main Street
Picton Main Street
Wellington Main Street
Driveable
TRANSPORT…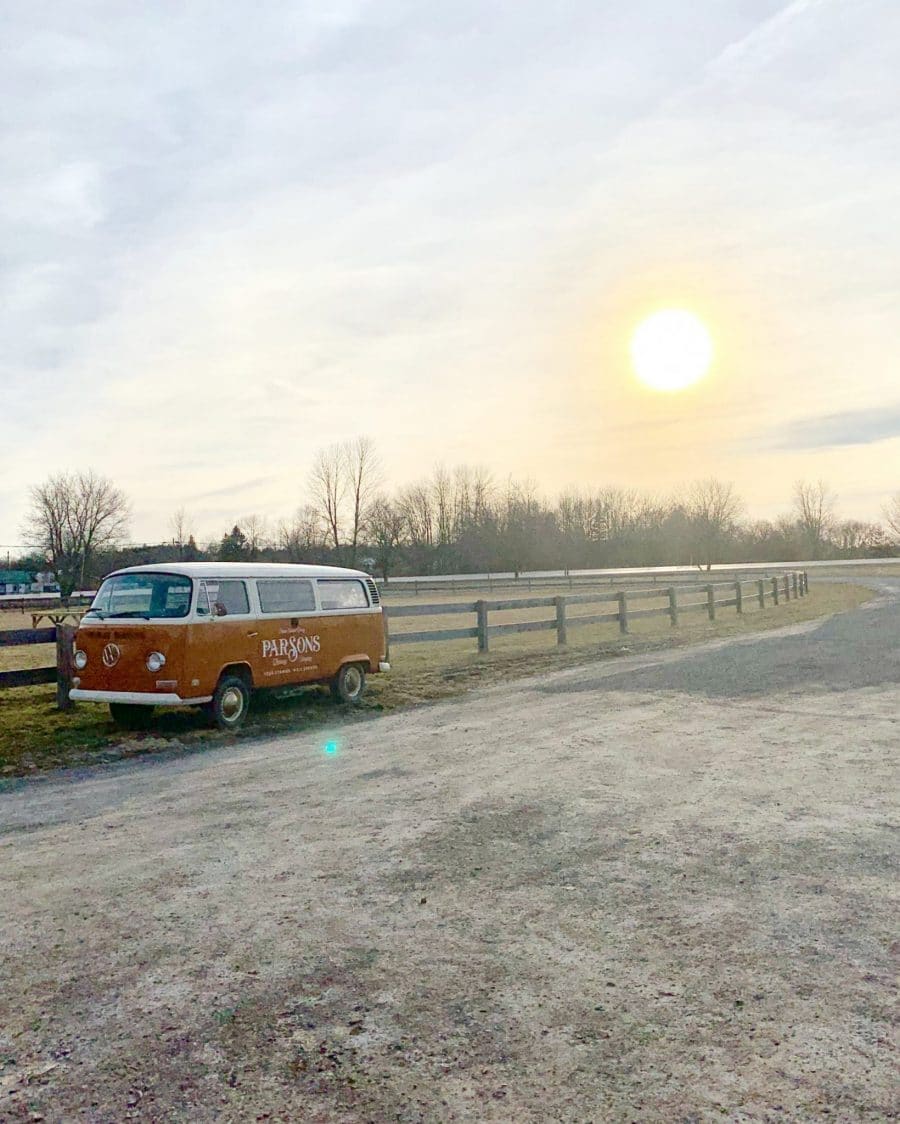 Getting around is a 'thing' here. There's no Uber, no buses, and our three cab companies are capital Busy in the high season. Don't worry—you'll be totally fine as long as you plan ahead. If you're doing the wine trail, this is especially important. DO designate a driver from your group or organize transportation in advance. And DON'T think you'll be okay to drive inebriated just because you're out in the country—we're super happy to report that the OPP are very on top of this stuff!
Wine Tours
Taxi
Bicycles