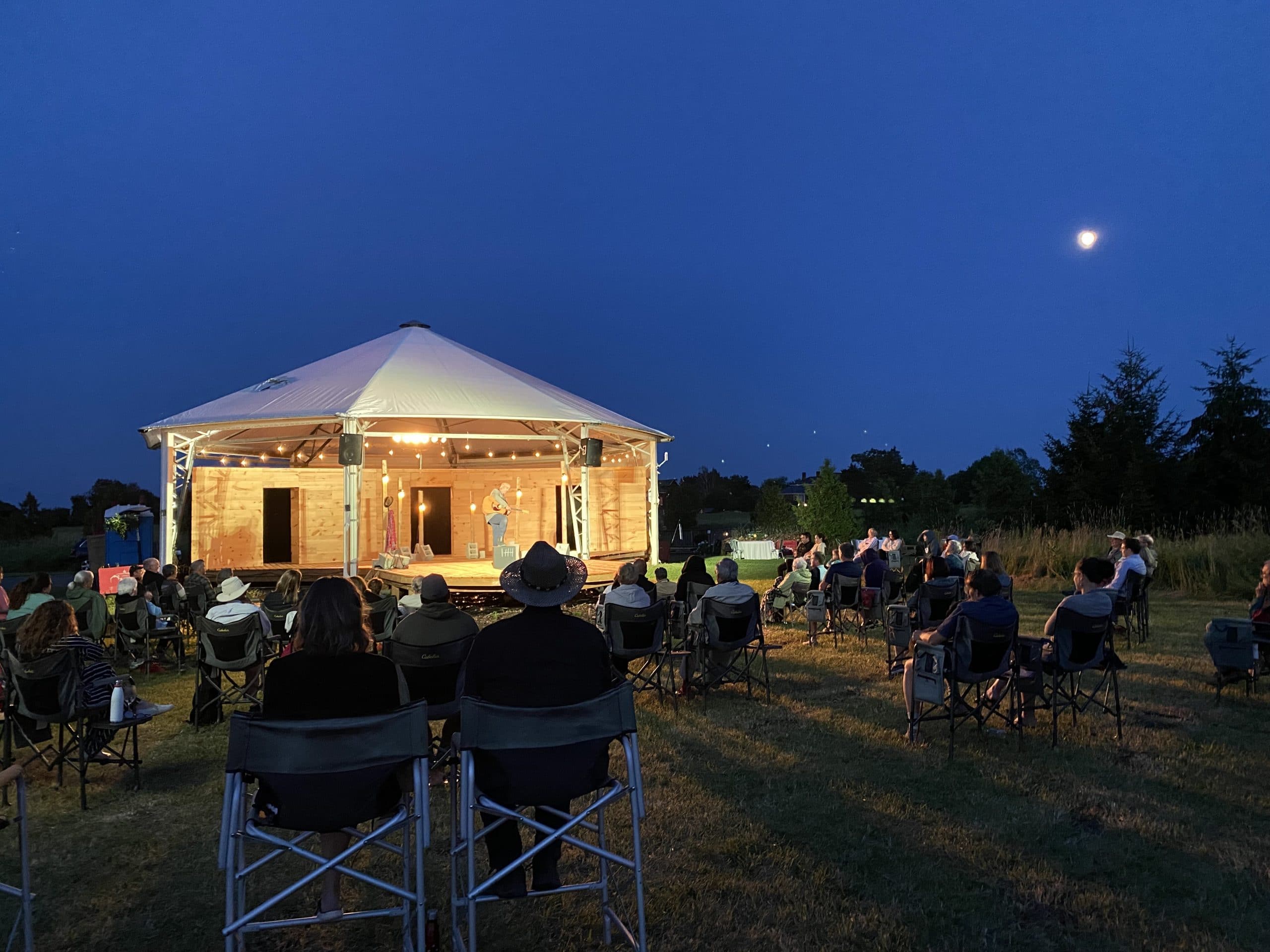 Festival Players


| Theater, Music, Comedy & Dance
Welcome to Festival Players! We've been bringing the beautiful landscapes, towns and villages of The County to life with theatre, music, art & food for the past 15 years.
HAYMAKER COMEDY FESTIVAL – June 29 – July 2
SONGS IN THE KEY OF CREE – July 10
THE SHAPE OF HOME – July 14-31
FLIGHT CONTEMPORARY DANCE FESTIVAL – August 9-14
BEYOND THE SEA – August 24 – September 4
This summer we have built you our largest, most exciting season yet, filled to the brim with comedy, music, dance and theatre by some of Canada's top talents.
Located on the beautiful grounds of the Eddie Hotel and Farm, our outdoor pavilion and historic Red Barn Theatre are the perfect places to enjoy a picnic dinner, savour a glass of wine, sit back and experience theatre under the stars.
Our work is rooted in the fabric of the community, inspiring creativity, gathering and pride of place. It's important that our events feel safe for everyone to attend – regardless of the colour of your skin, what you believe, where you come from, who you love or how you choose to identify yourself. We welcome you.
This year we've introduced PAVILION FLEX PASSES, Perfect for those who call The County home. Similar to a subscription series, purchasing this pass will allow you to see 3 shows from our season while saving you 15%.
"A brilliant arts collective staging some funky stuff"
"Wonderful night at the Theatre. Moved deeply by the performance and the atmosphere was beautiful."
Visit Our Website to Learn More—or
Buy Tickets • Donate • Volunteer • Leave a Review
FESTIVAL PLAYERS WANTS TO SEND SOME
#COUNTYLOVE TO THE EDDIE HOTEL & FARM //
FOLLOW THE COUNTY LOVE CHAIN +
CLICK THE YELLOW ICON TO VISIT THEIR STALL!