Maison Depoivre at Camp Picton is so much more than an art gallery—it's really and actually an artwork in and of itself. From the street, it's pretty conservative, basically indistinguishable from the other intact tin-roofed, shingle-walled hangars, barracks, and outbuildings, apart from two large red letters outside—M and D.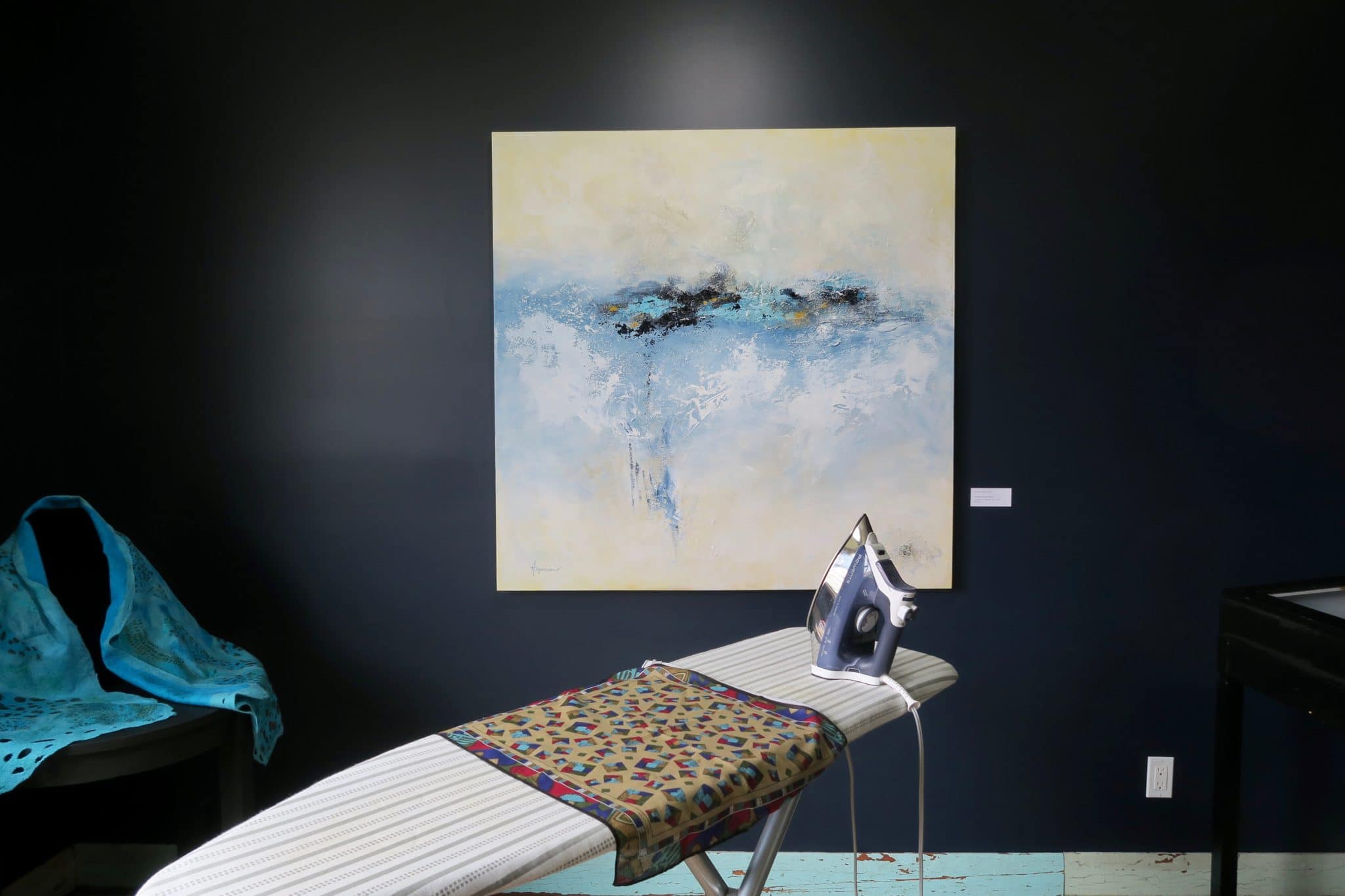 Once you cross the threshold, however, into their very intentionally semi-restored space, you are immediately in their world: a gigantic flying textile sculpture, a large-knit penis tapestry (complete with wool testicles), an entirely pink room, like a womb, its walls adorned with ornate frames cradling three-dimensional dreamscapes—you are totally and utterly immersed.
The gallery space itself is a beautiful battle between components restored and relinquished, each painstakingly decided. The windowpanes remain deliciously original, while the walls are fresh, crisp canvases. Dressed for exhibition, each room is an exactingly curated scene—a tableau, frozen in a perfect moment where artists' works are exquisitely integrated.
The unrestored debris of the historical barracks lie in a bizarre parallel to the finished gallery behind…
And once you've explored all of these beautiful corners, you come to a clear glass wall at the end of the main hall, past which rests the alternate universe of the gallery space. Beyond this wall/window, the hallways and rooms are untouched, and the unrestored debris of the historical barracks lie in a bizarre parallel to the finished gallery behind you. Suddenly, you see the reflection of the restored space in the glass, overlaid and juxtaposed against its raw twin. The lighting from the finished space impossibly reflects too, illuminating the untouched passage and creating the impression that the finished wooden floor continues across the dusty ground for several feet before vanishing.
The effect is borderline indescribable and just has to be seen firsthand to be totally appreciated.
Originally, a Century farmhouse, the Maison launched as a boutique bed, breakfast and French fine food shop.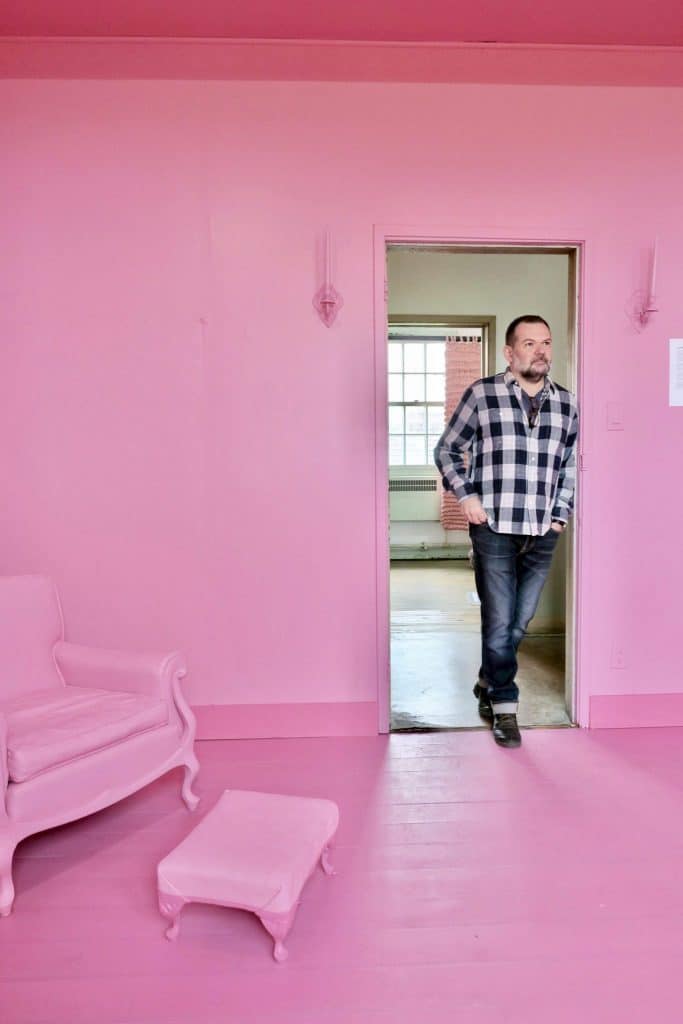 The first iteration of the Maison Depoivre was realized in 2013, just outside of Bloomfield by owner-creators Vincent Depoivre and Christophe Doussot, a couple who had relocated from France to the County a year earlier. A century farmhouse, the Maison launched as a boutique bed, breakfast, and fine French food shop, with cooking workshops organized by Vincent. Then the pair met artist, Stewart Jones.
"A few years back I was in the middle of another French series", Stew says. "It was 2013, I had just moved to the county, and Vincent and Christophe were one of the first couples we met. They had Maison Depoivre just outside of Bloomfield and I sorta talked them into showing some of the paintings in their French inspired B&B. Vincent turned the rooms into art spaces and eventually the whole lower salon. I suggested a few of my favourite painters and the gallery was born."
"In France a heritage space like this would be protected and untouchable"
Very quickly, art at the Maison Depoivre began to sell and the partners scrambled to keep up, organizing and hosting monthly art exhibitions in their living and dining rooms.  Addicted to the more artistic component of their business, Vincent and Christophe decided to abandon the B&B altogether and focus on the development and growth of their art gallery. Soon the old farmhouse was sold, giving way to the beautiful space dedicated to contemporary art at Camp Picton, an old airport and one of the most historical sites in PEC. "In France a heritage space like this would be protected and untouchable", Christophe exclaims, "We feel so lucky to be able to show art here."
"Thanks to Jacqui Burley and the property management team at Loch Sloy," adds Vincent, "who shared, supported and embraced our vision." Maison Depoivre is now in its third season at Loch Sloy, with more than 3,000 square feet dedicated to a large roster of artists from PEC, Toronto, Montreal, New York, and Paris.
Maison Depoivre is meaningful and awesome and exciting because Vincent and Christophe, like many of the artists they work with, are deeply concerned with modern societal currents and perspectives, exploring them in the themes of their group shows.
In the 2019 season, MD Gallery launches a show trilogy addressing the growing urgency around climate change: "11 years?", "H2O" and "Into the Wild". Following these early summer shows, the gallery will present the work of contemporary Black Canadian artists, showcased for the first time in PEC.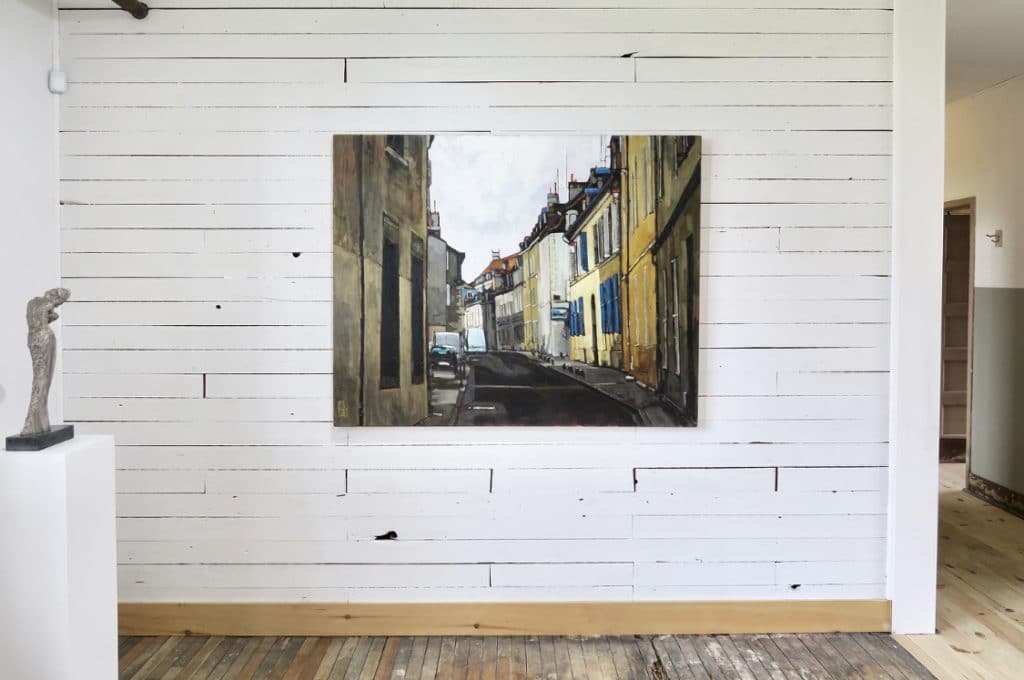 The season will end with a second edition of the notorious "Positive Masculinities", a theme of utmost importance for Vincent and Christophe, who believe in creating conversations (sometimes through provocation) to promote acceptance and tolerance. This show illuminates LGBTQ+ issues and struggles, gender identification and its meaning, and promotes male feminism.
Six years later, Stew Jones' iconic style is still prominently featured in the gallery. His current works depicting both French and County scenes symbolically unite pieces from internationally sourced creators, their parallels of skill and varying dimensions of experience reflect off of one another, illuminating the high skill of our local artists in the context of accomplished global talent.