UPDATE COVID may have cramped our socializing, but gift giving never goes out of style!
Picnics in the vineyard, beers on the beach, concerts in the barn, and dinners on the farm—people entertain here in style because we enjoy the good life and, in turn, we work hard for it. We gravitate towards homegrown, well-made, sustainably-minded: the things in our homes are beautiful, simple and functional. With a lot of unmissable functions and a mandate to bring something that's thoughtful and useful, without being extravagant, here's our list of the top five host gifts that fit the bill: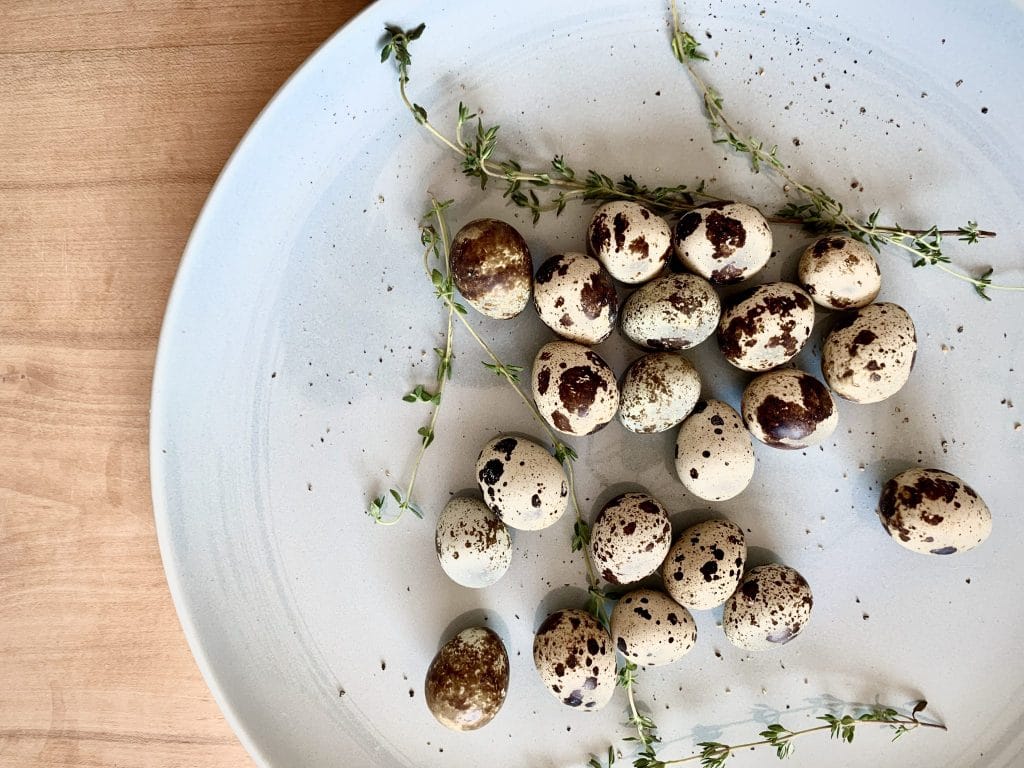 Farm Eggs
The first gift I received after moving to the County (and still one of my top three) are a dozen chicken eggs from a friend's private brood. Local chicken eggs are like nothing else, the yolks are bright yellow-orange and the taste transforms anything you make—from baked goods to good old-fashioned fried eggs. Since that day there've been numerous eggs from friends, duck eggs from all manner of fine-feathered ducks, and even some beautiful little quail eggs, from a local farmstand. Dietary reasons aside, you can't go wrong with these beauts in the gift department.
Find them in:
Numerous local farm stands around PEC. Special mention: Geoff Heinricks has the most lovely duck eggs and Becky Mulridge has the most delicious quail eggs (seasonal availability)
Wine + Beer, Cider, Spirits
It's the obvious choice of gift in this region, but what to bring? Since a fair chunk of the County are pedigreed drinkers, it's always a big decision. Typically, I choose County wine. If the hosts are winemakers or owners, I avoid bringing something they made or something I think they're used to drinking. I try for lessor known wineries or culty gems. Some people bring older vintages from their cellars to share (I haven't been here long enough to have a notable collection) and sometimes a hot-off-the-press release that no-one's had yet is a cool move. And don't forget the rest of the awesome things we make and drink here: short runs of craft beer, cider, and spirit create a lot of buzz—not to mention, secondary products sold and produced locally, like bitters.
The list is LONG, but you here are some of our go-tos:
Wine: Check out our Wineries Guide
Beer, Cider, Spirits: Parsons, Matron, Midtown, Gillingham, County Cider, Fieldbird, Loch Mor, Kinsip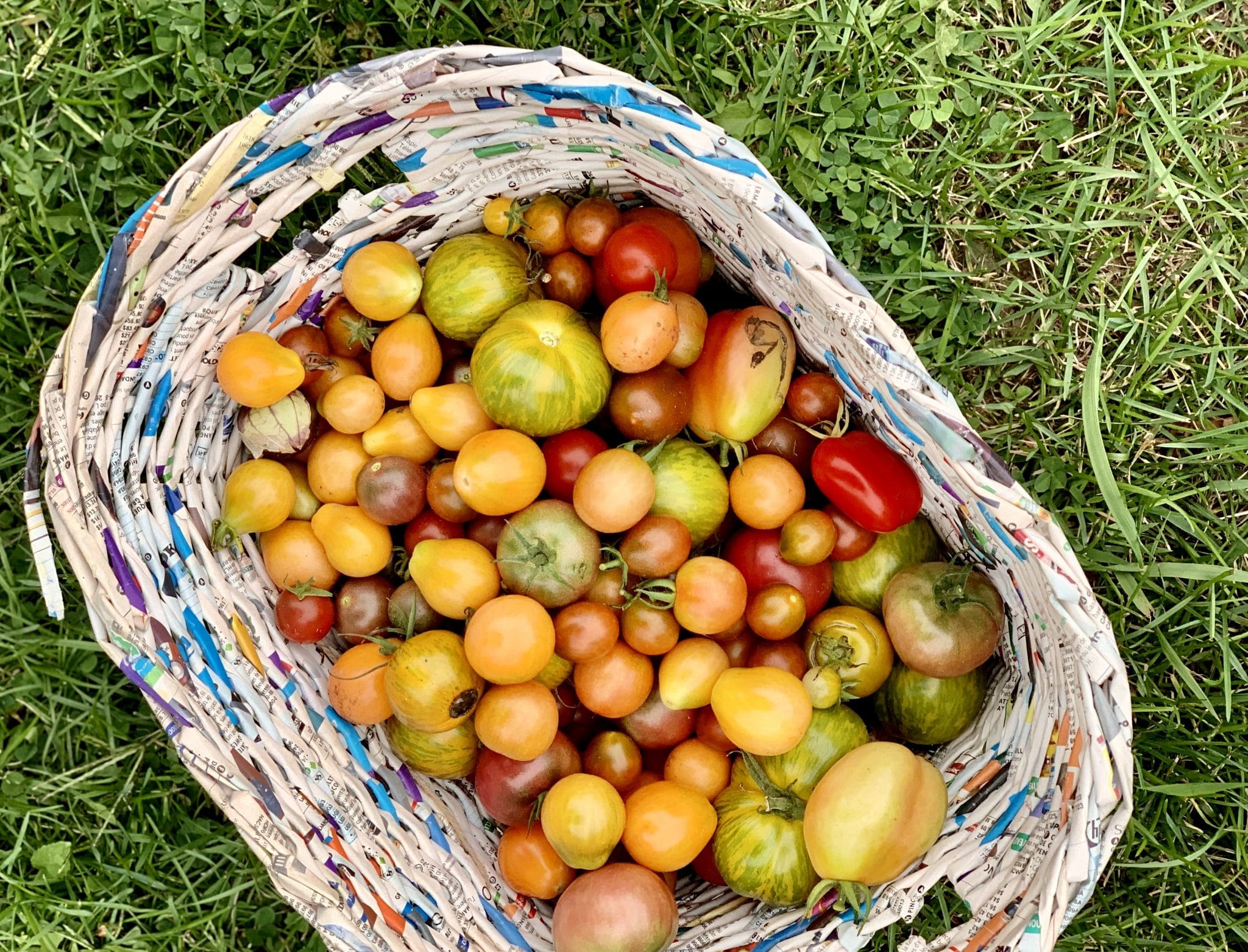 Backyard Bounty + Blooms
Depending on the time of year or what your County thing is, odds are: you're growing something. Bring some and share with your hosts, but remember that just about everyone here has some kind of patch. This year, stunning heirloom varieties of tomatoes were wild and plentiful; that meant, though, that you probably weren't the only ones who had a giant bowl of them on the counter. If you're growing something special—definitely share it and if not, prepare an interesting secondary item with that bounty—a jar of home grown/made marinara or hot sauce is usually very well-received. If you have flowers—both cultivated and wild varieties, arrange them in a jar, if you have branches with blossoms, tie them up with a ribbon and watch your hosts swoon.
Where to get seeds + seedlings:
Vickie's Veggies, Carson's Garden + Market, Seedy Saturday, Locazoa
Neighbourhood Goods
As mentioned before, the County is about an hour from end-to-end and all of it's good. My street has 20 farm stalls as least, with produce ranging from apples to gourds, preserves to mustard, popcorn to butter tarts to cheese—and you definitely will win hearts with basically anything from Fifth Town Cheese. And because the County terroir is so different from one side to another, we all have different specialties and different mindsets for what we produce. From boutique to large scale, our farms and farmers are wonders, whether their practices are biodynamic, experimental, organic, or traditional—tasting your way through the options is an exploration in true fulfillment and joy. And, let's be honest, you can never have enough locally produced maple syrup.
Where to find these:
Basically everywhere. Check out The Local Store, the local stores (like Agrarian Market, Cressy Mustard Market), Wellington Farmers Market, and the local section in the grocery  stores, farm stalls and our virtual market!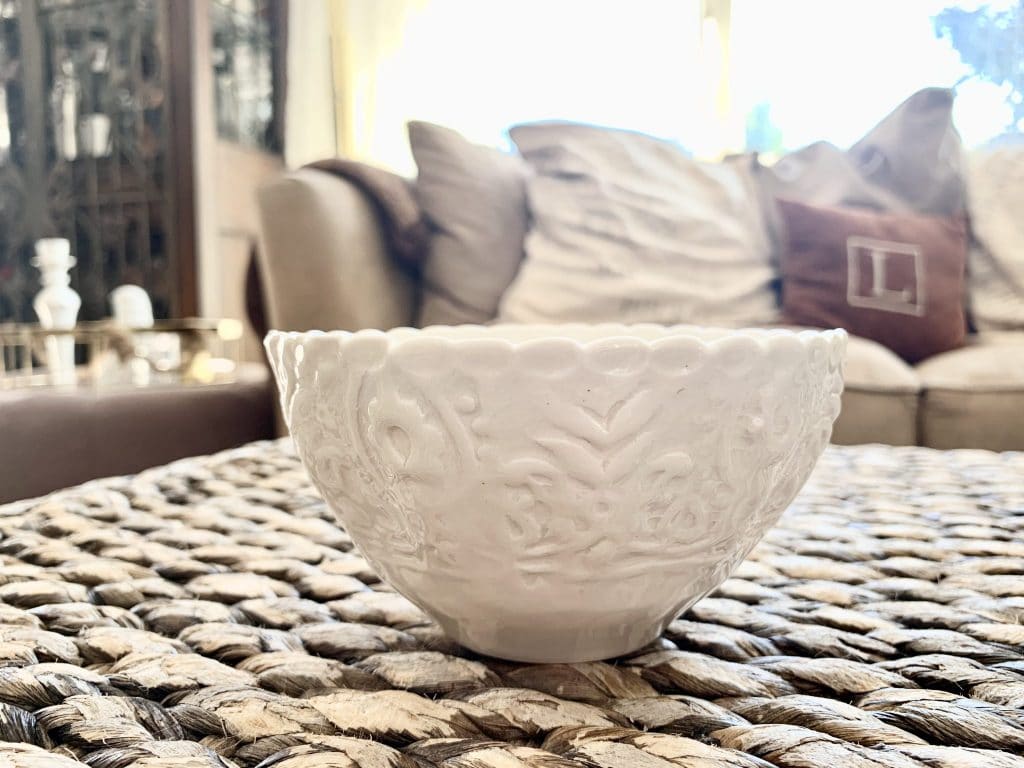 Arts + Crafts
Chances are, you and/or 90% of the people you know in the County are 'makers'. Whether it's a full-time gig, a side hustle, or an outlet for energy and feelings—people here like to create things. If you know or are one of these people, these craft items make incredibly special gifts and—while I'm typically pretty anti-chachka—people here are hard talents and I can always find a place for the beautiful things they make.
Where to find them:
So many makers, so difficult to narrow down: ceramics, artwork, crafts
These are definitely a solid top 5 for anyone who lives here. Knowing that these apples were just plucked from a tree from down the road, eggs laid by chickens you may have met, wine crafted under the loving hand of our friends and neighbours makes for the most meaningful gifts. And if that's not enough, sharing the fruits of our local labour with local friends from around the County checks so many boxes—supporting community and each other, sharing knowledge of micro-local specialties, and keeping the wonder and magic of all of the incredible things we do here vibrant and ongoing, after all, County love is alive and it flows in a circle.