Emilia Romagna—the Northeast region of Italy—is home to a few of my favourite places; Bologna, Modena, Parma, Ravenna, Forli and Rimini. My love of this entire country runs long and deep, but traditional Northern Italian cuisine is a particular passion of mine and immensely respected in this region. On this, my third trip to Italy, I would visit the part of the country that existed as I imagined it when I was a child.
Many of gastronomical culture's most iconic recipes and products were created and nurtured here in Italy's Northeast: The Balsamic Vinegar of Modena, Parmigiano Reggiano and Prosciutto from Parma, the hearty rich pastas and sauces from Bologna. These scarcely scratch the surface. Lambrusco wine, tortellini, tagliatelle, incredible breads (Emilia Romagna is known as the bread basket of Italy), my favourites being Piadina and the Crescentina (a deep fried bread typically eaten as part of antipasto.) Dense, lush, soul satisfying pastries are abundant here as well (an absolute must try is Torta Barozzi.) Then there is the chocolate, the almonds, the coffee, and the cocoa that was so delicious I had it for breakfast more often than I wish to admit.
Many of gastronomical culture's most iconic recipes and products were created and nurtured here in Italy's Northeast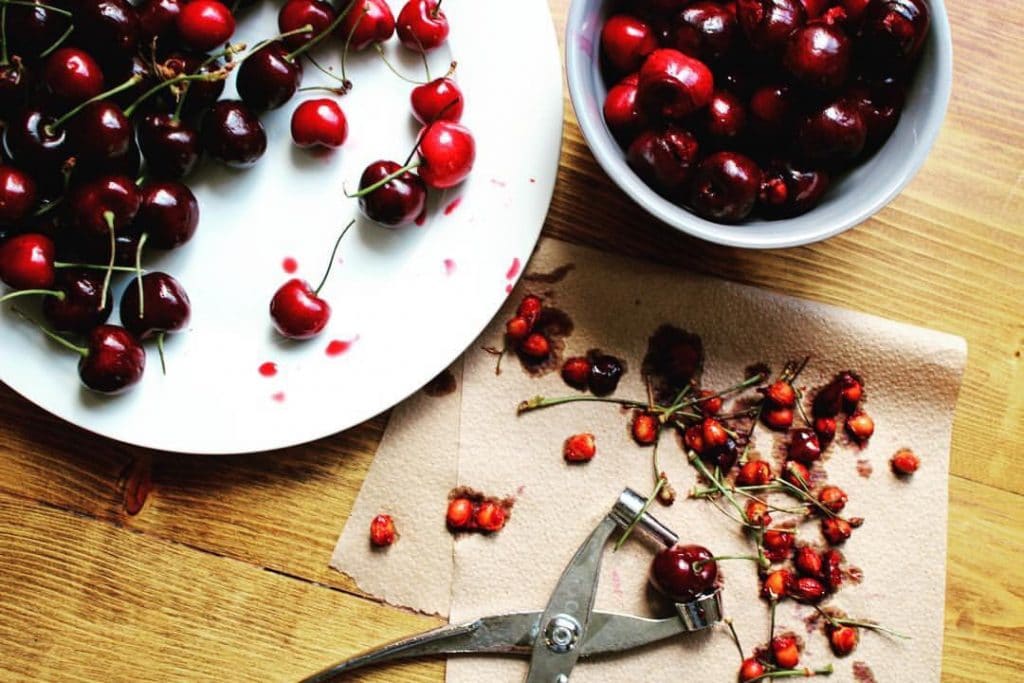 I spent 4 months indulging in this region and the memories are bountiful and forever etched into my heart, but my favourite was an early summer adventure in a hilltop town called Bettola. This was a picturesque village of deep valleys, sloped vineyards, slender rough roads and a beautiful village square with a magical open air market. I stayed in a stone cottage on a vast farm that was home to horses and goats and a grand vegetable garden, tenderly and expertly cared for by Bruno; my host.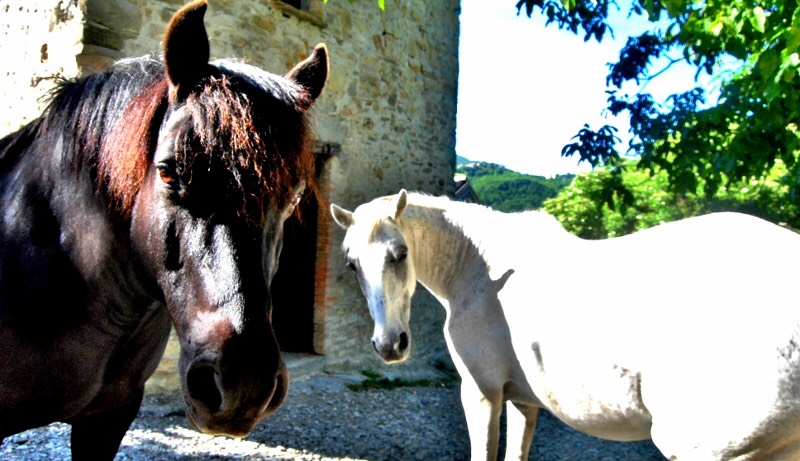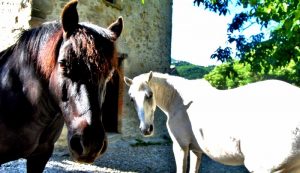 Forested pockets of hills dotted the landscape and it was within these secret spots where my patience, agility and intuition were tested. Verdant grounds carpeted in moss, shaded by a canopy of trees in full bloom hid a bounty of sought after flavour: mushrooms, funghi. Italians take foraging as seriously as any other culinary venture or task. In my experience this search and recovery expedition is a full body experience, a meditation, both peaceful and exciting. Bruno brought his dog Simi and we each carried an old wicker basket; the hunt was on. Every find under a tree, tucked under a leaf, peeking just slightly above the soil or tacked to the side of a fallen trunk was a surge of satisfaction.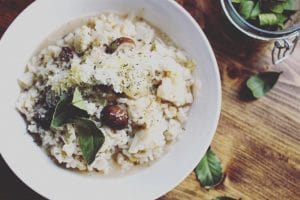 In the end our haul imparted many lessons and a beautiful meal. I treated Bruno to a risotto showcasing the rewards of our afternoon hike. We paired it with local wine and bookended the meal with a simple cherry cake and a thimble of fortified wine. We ate well, told stories, laughed, and made plans for the next day.
The beauty of Northern Italian cuisine and the Italian table, as I see it, is that every ingredient is important, respected and admired—but the secret, is that each person sitting around is equally acknowledged.  I experienced great joy in Emilia Romagna. This region influenced the way I live every day, the pride I take in my personal and professional kitchen, and the reminder to always take my time and truly care about what I do—the way the Italians care about the experience of food.
Cook and pastry chef Enid Grace, spent years studying food from various angles—both sensory and academic. Born and raised in Prince Edward County, she returned home a few years ago after extensively travelling with the purpose of studying food, community, history and how all three intertwine. Her beloved cafe in Wellington, Prince Edward County shares the fruits of her labour, her love of food, and the moments that happen around food. Enid credits her teachers—the Grandmas and Grandpas, mothers and aunts in France, Spain and Italy—for teaching her the value of cooking with fortitude, humility, love, authenticity, knowledge, skill, fervour, joy, and grace.