Yes, the whole entire County is our playground—but the east side of PEC is my local 'hood and the place where my heart soars and my head rests. This part of PEC is the furthest from Toronto and closer to Ottawa, Kingston, and Montreal. From Waupoos to Cressy to Lake-on-the-Mountain—there's a different kind of magic here. It starts with the sunrises that feel like the dawn of time, moves to the lake, glinting with diamonds or the fog lying over the fields, and ends in the sunsets that seem like the world is on fire. We hang out together in this beautiful wonderland, celebrate our people, and enjoy the hell out of all the incredible experiences and bounty that this region of the County provides.
Here are some of our favourite roadside stops found on the east side of the island. You could drive from any one of the places to any other in under 20-minutes, but a weekend tour of your top 10 would keep you very busy. Remember to call ahead and check for availability and seasonal hours.
Waupoos
About 10 minutes east of Picton, along County Road 8, Waupoos is a picturesque stretch made up of mostly farms and homes overlooking Lake Ontario. The 'downtown', affectionately dubbed by local Waupoosians as "the centre of the universe", includes a few of the loveliest stops in the County. Waupoos does a good mix of family friendly, romantic getaway, and hanging out with friends.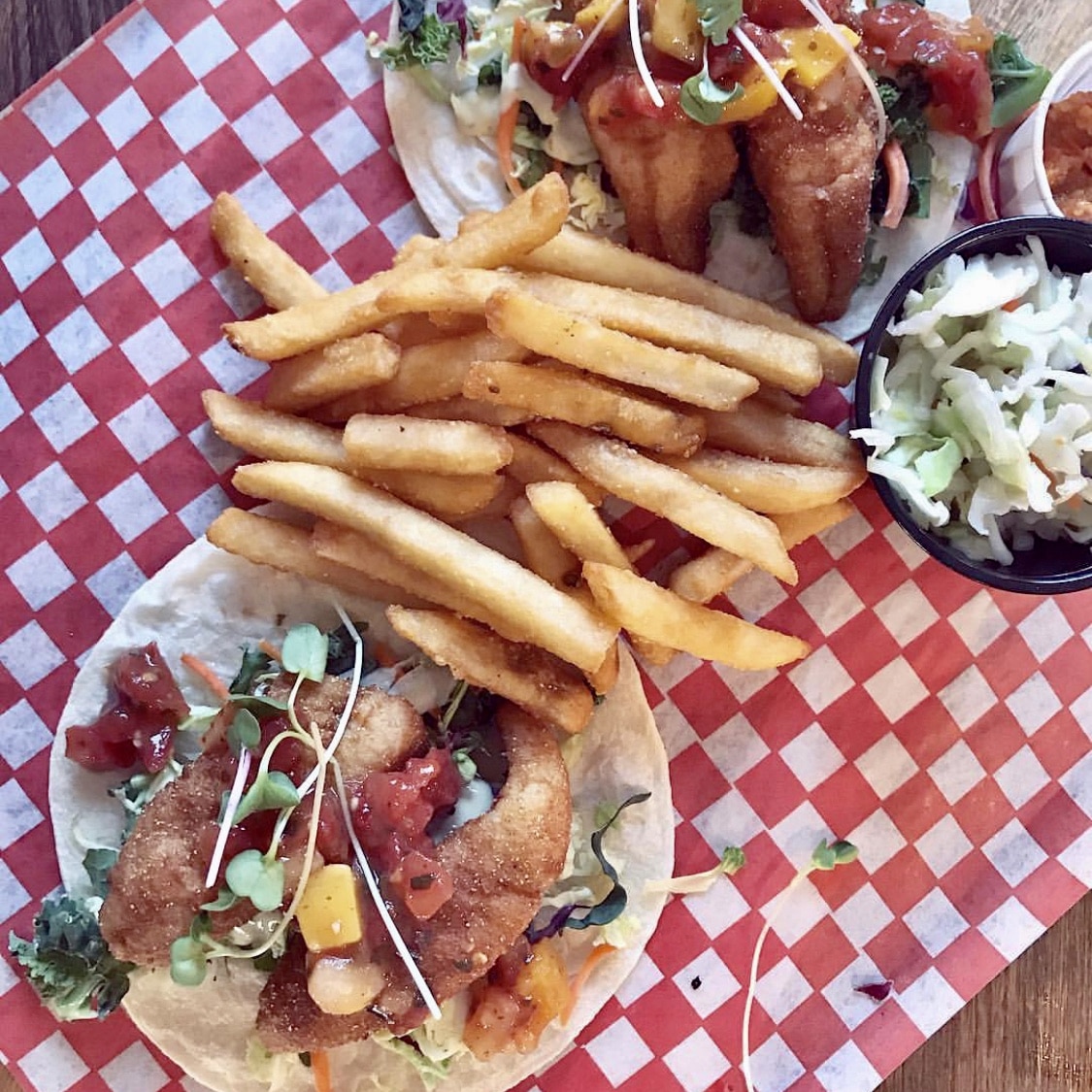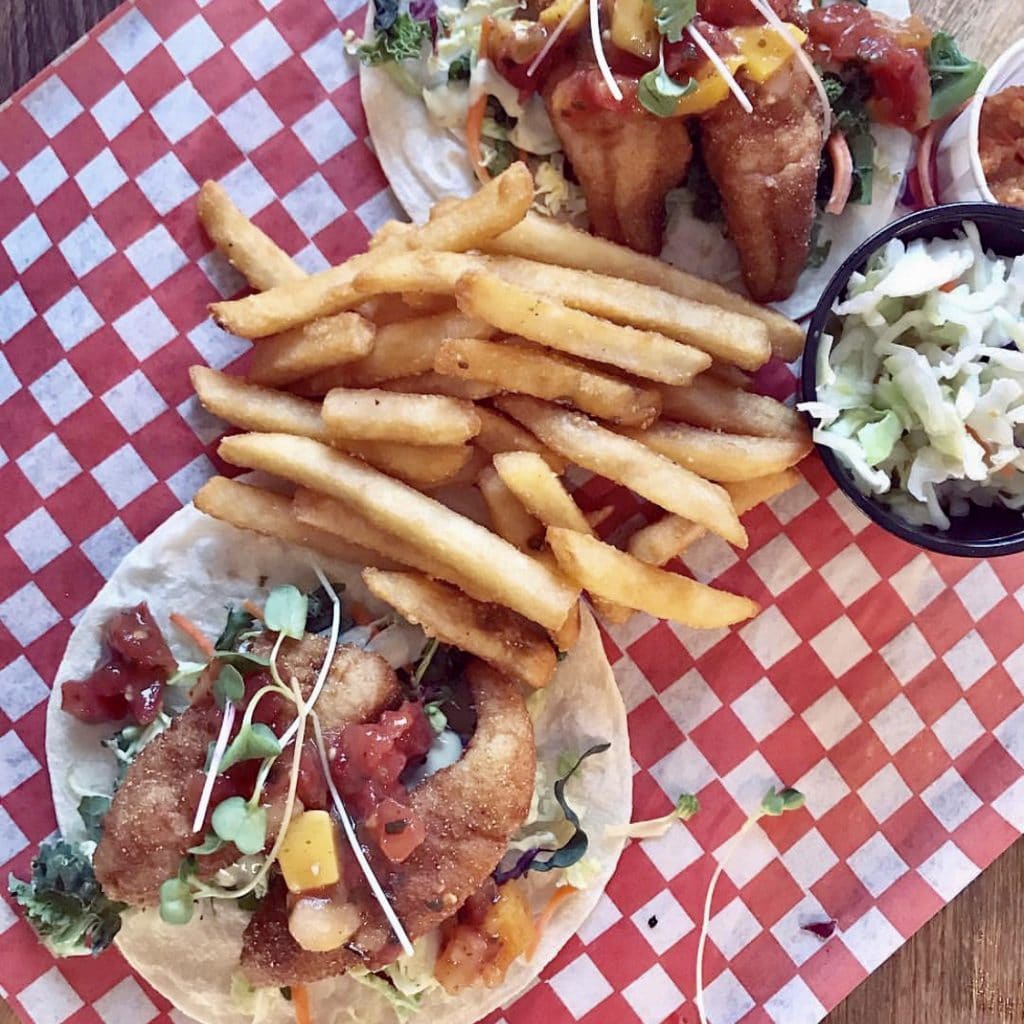 Known to my junior-kindergartener as "Sarah's" after owner and chef Sarah Harrison. Casual, country atmosphere indoors, with a pretty garden patio outside, you won't regret this stop. Sarah has an uncanny knack for always nailing it to your taste specs in the kitchen and she goes above and beyond for each order. The menu changes with the ingredients available seasonally from the farms and fields on our road and everything is fresh and delicious. Tip: Do yourself a solid and try the fish tacos—perch, pickerel, or ahi tuna—they're dreams.
Sarah's other spot further east towards Cressy, but still in Waupoos. The Market opens full time (3-7pm) in the May long weekend and has prêt à manger options and market items (from Sandbanks honey to Sarah's genius preserves to her celebrated line of Cressy Mustards), plus pretty outdoor picnic seating overlooking the water, and the best breeze. They also have a scrumptious to-order menu, a great local wine selection, and a "Shucks it's Monday" happy hour (Mondays 3-7pm) with fresh oysters, authentic style mezcal service, and good vibes all around. The neighbours come out for this in full force and it's a wicked party.
This is a beloved go-to in the County. The cider house sits up high on Bongards Crossroad less than a minute's drive off of CR8 and overlooks the water through rows of lush vines. The cider is fresh and delicious, ranging from the clean standard 'Waupoos Premium' to a selection of fruit-influenced ciders, to the funky 'Tortured Path' and the yummy (non-alcoholic) cloudy cider for kids and DDs. The accompanying menu is simple and lovely, including a number of pizza options from their outdoor oven and ranging to things like lamb sliders and local charcuterie.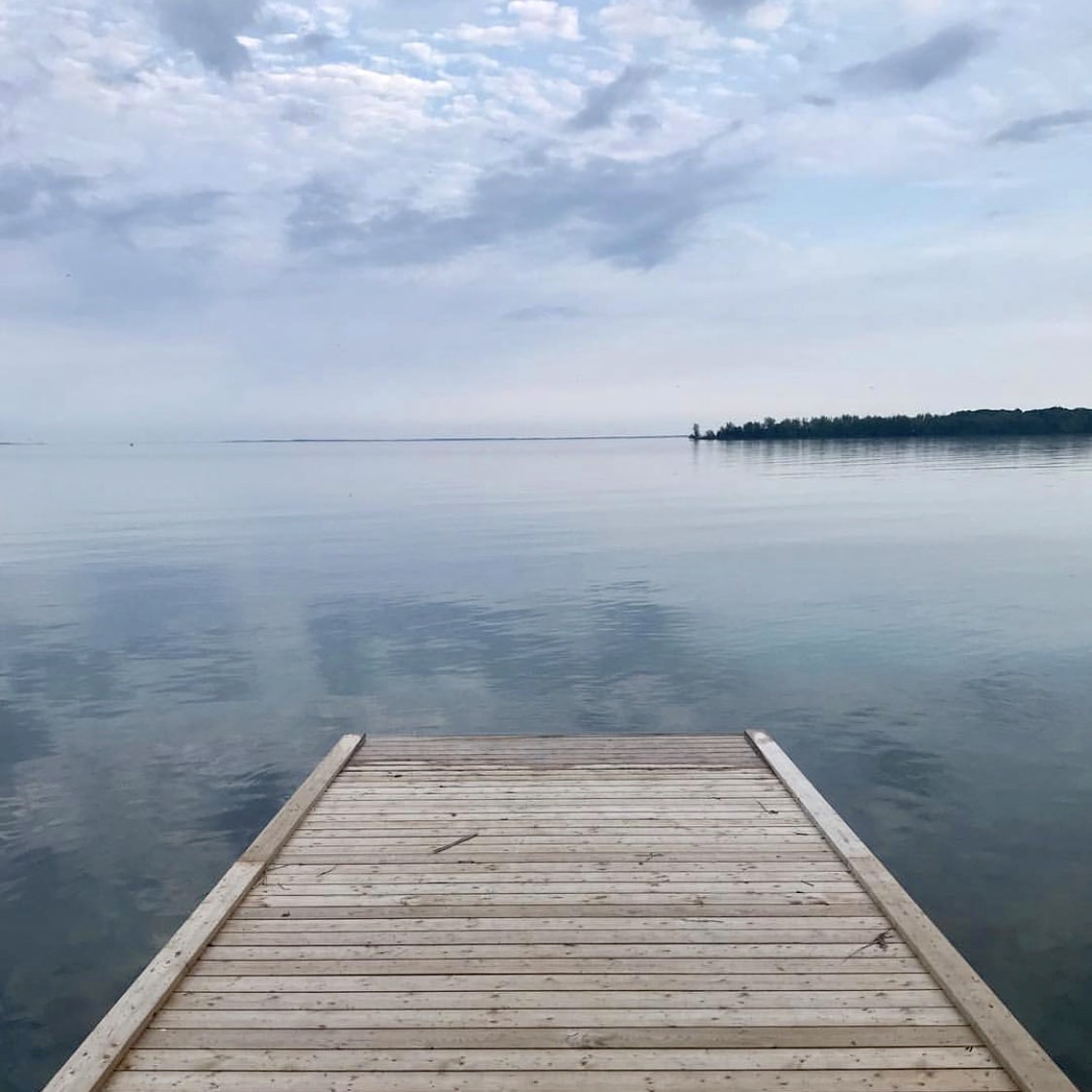 This property is stunning and the closest you can get to actual Eden on the island. Chef Nathan Isberg basically has his pick of ingredients as they grow everything from fruit trees to lamb to olives, while winemaker Amy Baldwin has acres of vines to play with, including seven red grape varietals and ten white. They also have a huge retro candy shop next to the tasting room, so you can keep kiddos busy while you try the wine. Seriously: Walk the property for the full effect of the beautiful landscape.
Across the road from the winery, is a gorgeous orchard, a street side shop with local fare, a sugar shack set further back in the direction of the treeline and next to that, a lovely little indoor/outdoor petting zoo, that has a selection of adorable creatures to look at—from ducks with afros and chickens with mohawks to pot-belly pigs and fresh-born lambs (depending on the time of year you visit.) Obviously, this is a hit with the little ones, but there are a number of happy grown-ups frolicking in there too.
A quick roadside stop, Sunnydale has a street side farm stall with some awesome items for quick pick up including free-range eggs in a rainbow of pastel colours, their farm-grown popped popcorn, and Waupoos Butter Tarts—a local delicacy. Some years they grow sunflowers and offer visitors the chance to walk into the farm (for the price of a food donation) and gawk at these leggy beauts before the harvest. It's a pretty spectacular sight to behold and incredibly generous of the family to share the experience.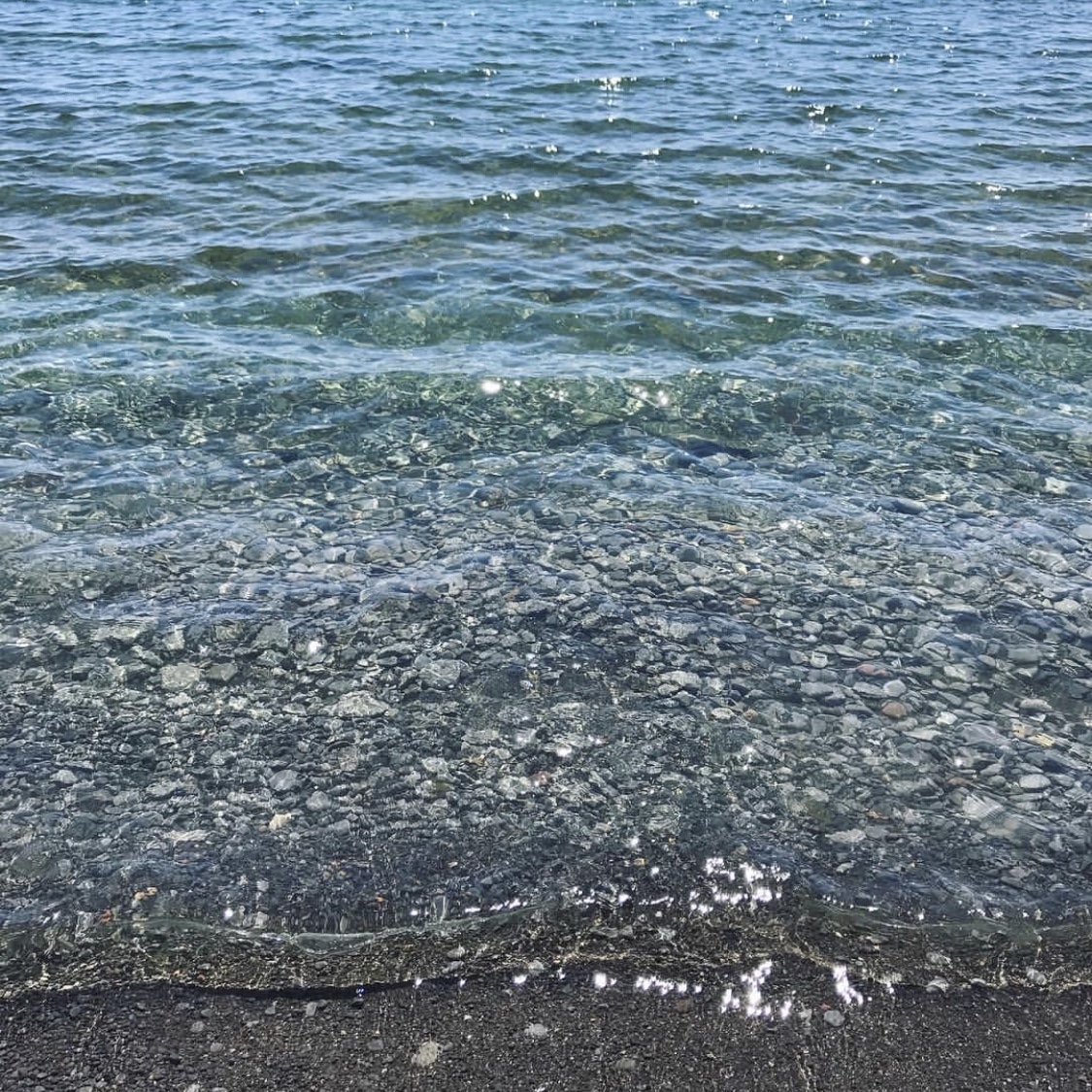 If you're coming into the County by boat, the Marina is right in the heart of Waupoos and offers 186 slips with 40 transient berths, seasonal and transient docking, winter storage, cottage rentals, gas and diesel, pump out, on-call mechanic services, launch ramp, parking, BBQ/picnic area, showers, washroom and laundry facilities. The marina is also sheltered by Waupoos Island, so you can enjoy windy days on the Lake from still waters.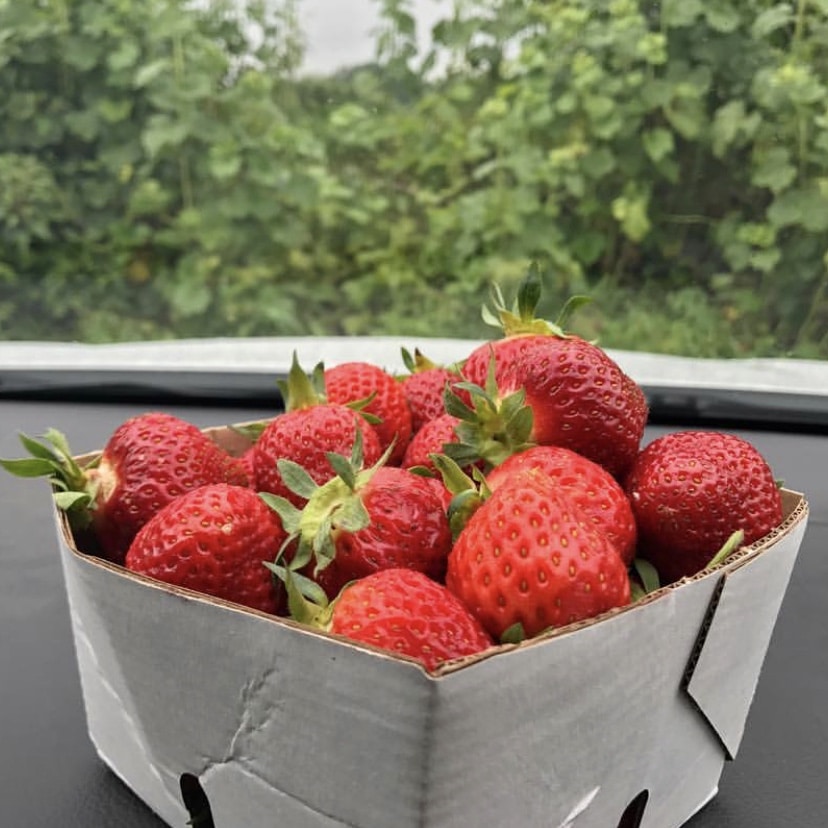 Pick your own blueberries at the Hughes' beautiful farm or buy ready-picked in-season strawberries, blueberries, raspberries, blackberries, and apples—all grown with the expertise of five-generations of farming. Open daily from 8am-5pm, this is lovely picking in a gorgeous field where kids make lifelong memories. Tip: Visit their website to check out when the various fruits are harvested.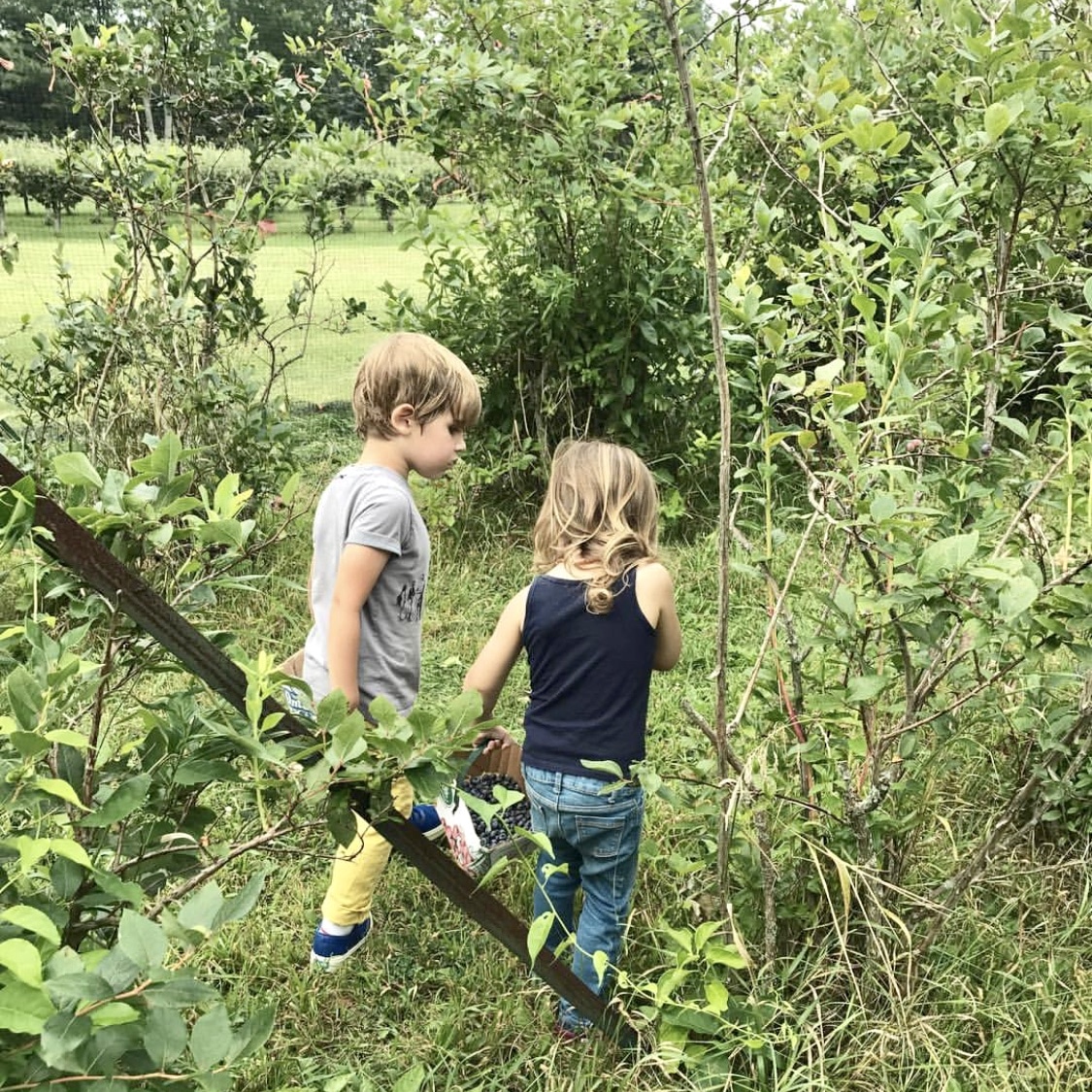 Just down the road from the Hughes farm is the Littles' farm. A three-generation blueberry farm that has picking from July to September. Watching the kids race through the rows together, searching for juicy berries, their fingers stained purpley-blue, was one of the most lovely and memorable experiences of all time. Tip: On hot days, you can pick bucketfuls in the rows that are under the shade of their giant walnut trees.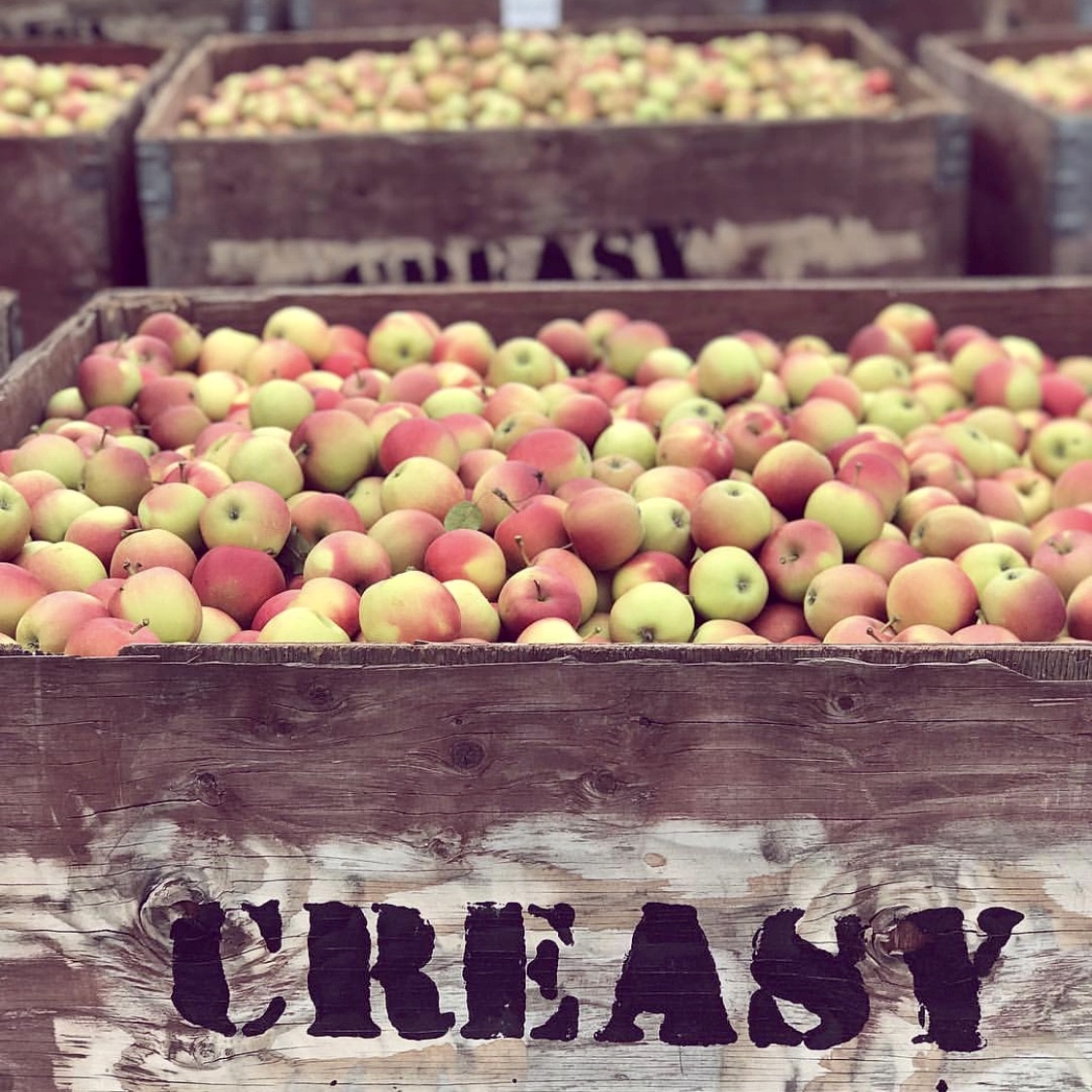 This is a seriously awesome stop for apples, beets, cabbage, corn, cucumber, onions, pears, peppers, plums, pumpkins, squash, or tomatoes—whatever is in season and available from the farm this year. Everything is grown fresh under that big, beautiful Waupoos sun with a million-dollar view of the lake—you can't beat this place and it's a seasonal must-do.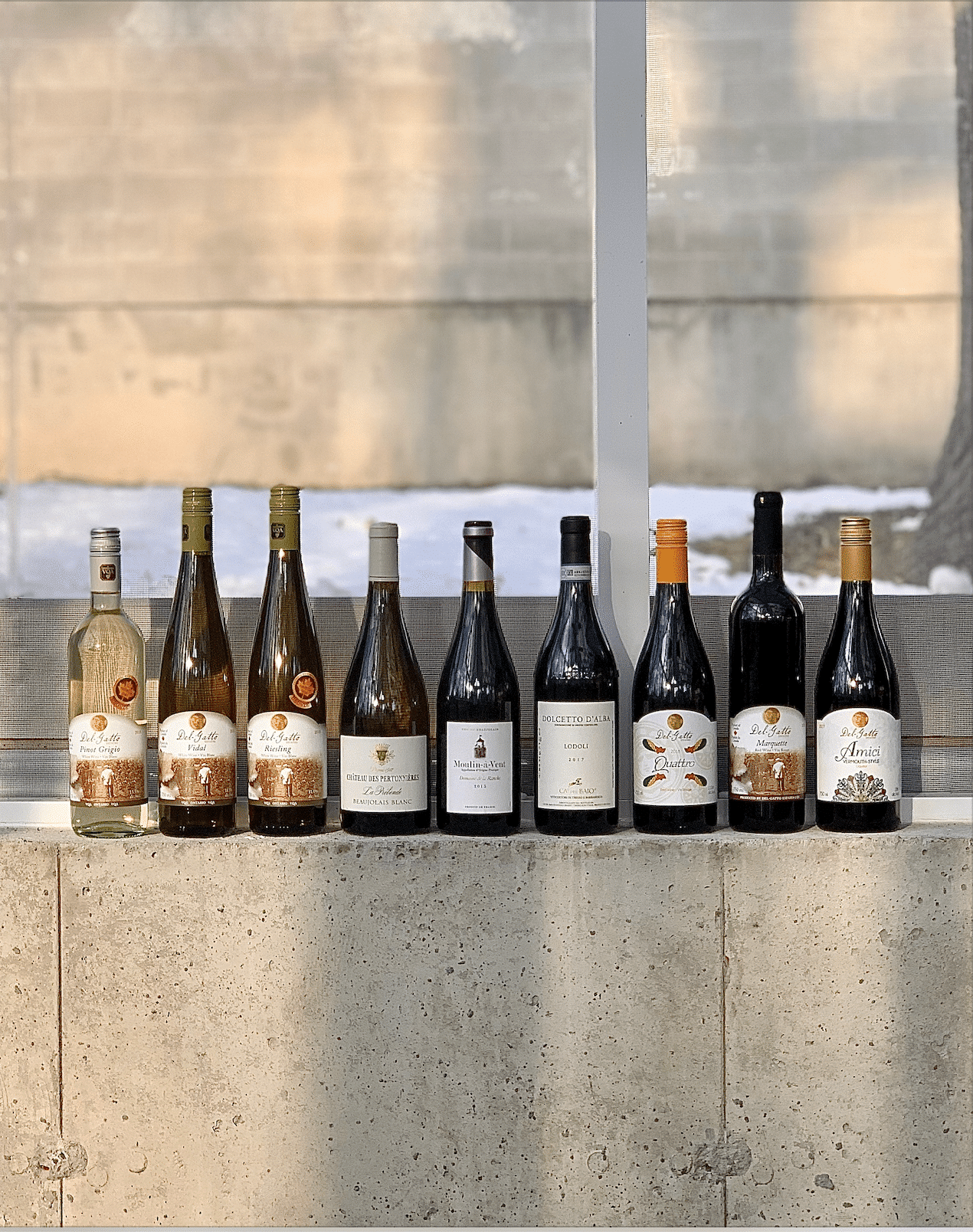 Del-Gatto is a lovely little winery run by Pat and Heidi and located at the edge of Waupoos just before the rock. With a diverse selection of varieties, all created with a hat tip to winemaker Pat's Italian heritage. Choose from whites ranging from Riesling (Bronze at the National Wine Awards of Canada 2019) to Pinot Grigio to Vidal (both received honours at Intervin in 2019.) Their reds are fun and diverse from their "Quattro" (a medium-bodied blend of Frontenac Noir, Leon Millot, St Croix + Marquette), to their Marquette and surprising Pinotage, a grape native to South Africa. They even offer a fortified Baco Noir—a sweet touch at the end of the lineup.
Cressy
If you keep on past Waupoos down County Road 8 you'll hit Rock Crossroad, the official marker for the beginning of 'Cressy' township. But before you reach Cressy proper (at the tip of the peninsula) is a small area called 'Cape Vesey', the tiny stretch defined by the jutting out cape on the water side of the road. The views here are extremely beautiful, include some spectacularly reno'd properties and (without Waupoos Island to look at) the sightlines are infinite and very like the ocean.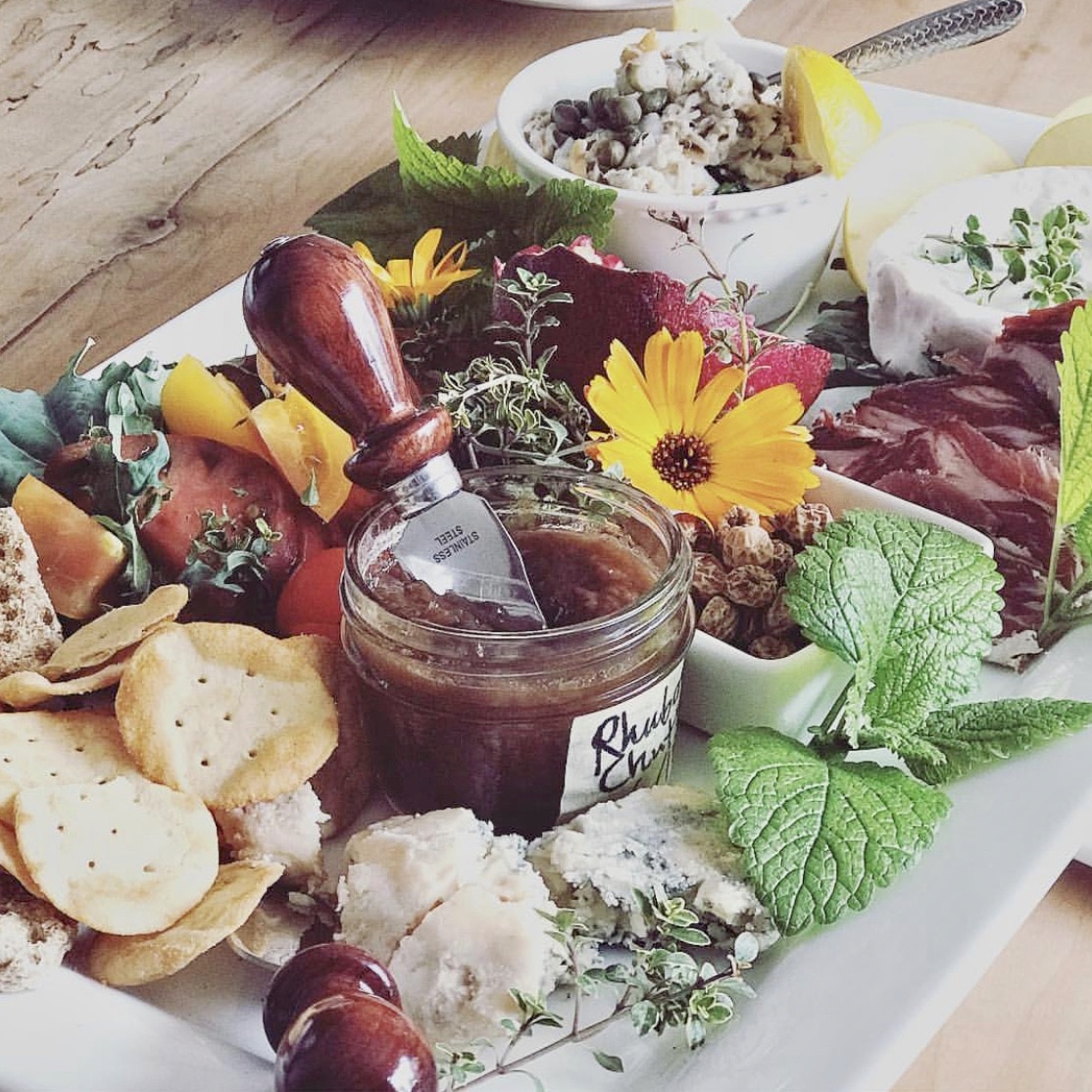 This multiple award-winning privately owned dairy offers a large variety of handmade locally-sourced goat and buffalo milk cheeses. Fifth Town's fare boasts a long list of medals—from golds at global cheese competitions to their numerous Royal Winter Fair wins. Casual cheese lovers can use the list of accolades to guide them through the sea of delicious options—or you can just come in and sample through their selection and trust your own tastebuds. Remember this: Tasting here will put you into a cheese reverie, so make sure you bring a friend to share the love.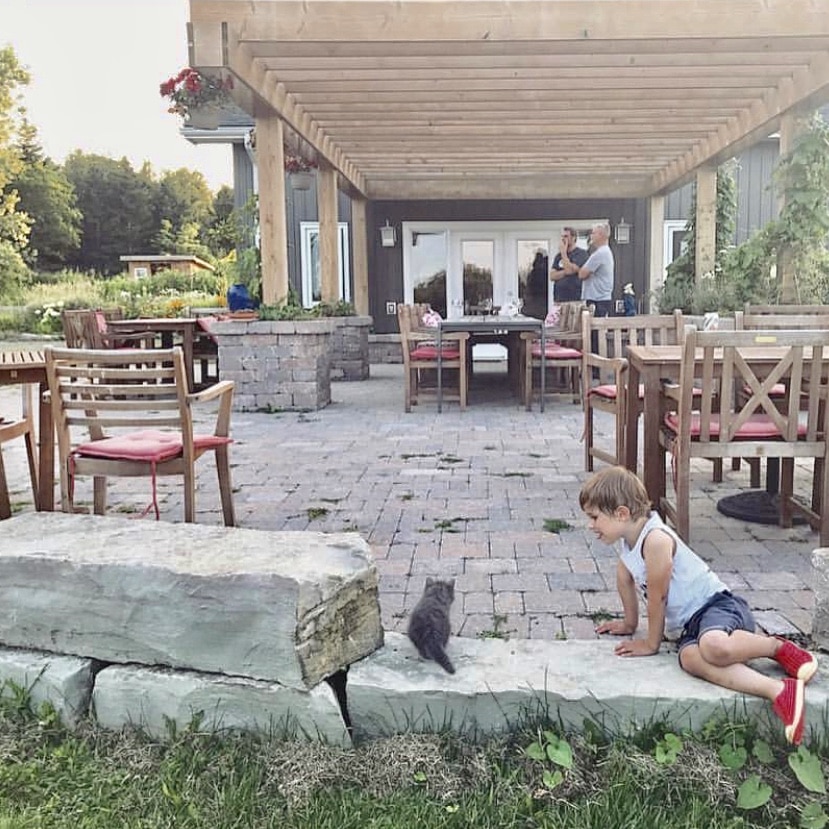 Rolling vineyards and views of Lake Ontario set the scene for tasting this meticulously crafted series of biodynamic wines. The winery sits on 120 acres of prime farmland surrounded by a limestone rock escarpment. The large vineyard was planted in the 90's and is lovingly cared for and cultivated by winemaker, Kristen Rogers. Taste through the offerings and then take a glass of your favourite out to the beautiful patio and watch the lambs amble through the vines (Mother's Day weekend onwards.) Friendly Tip: They often have fresh doughnuts of the Krispy-Kreme-meets-Cinnabon variety.
Lake On The Mountain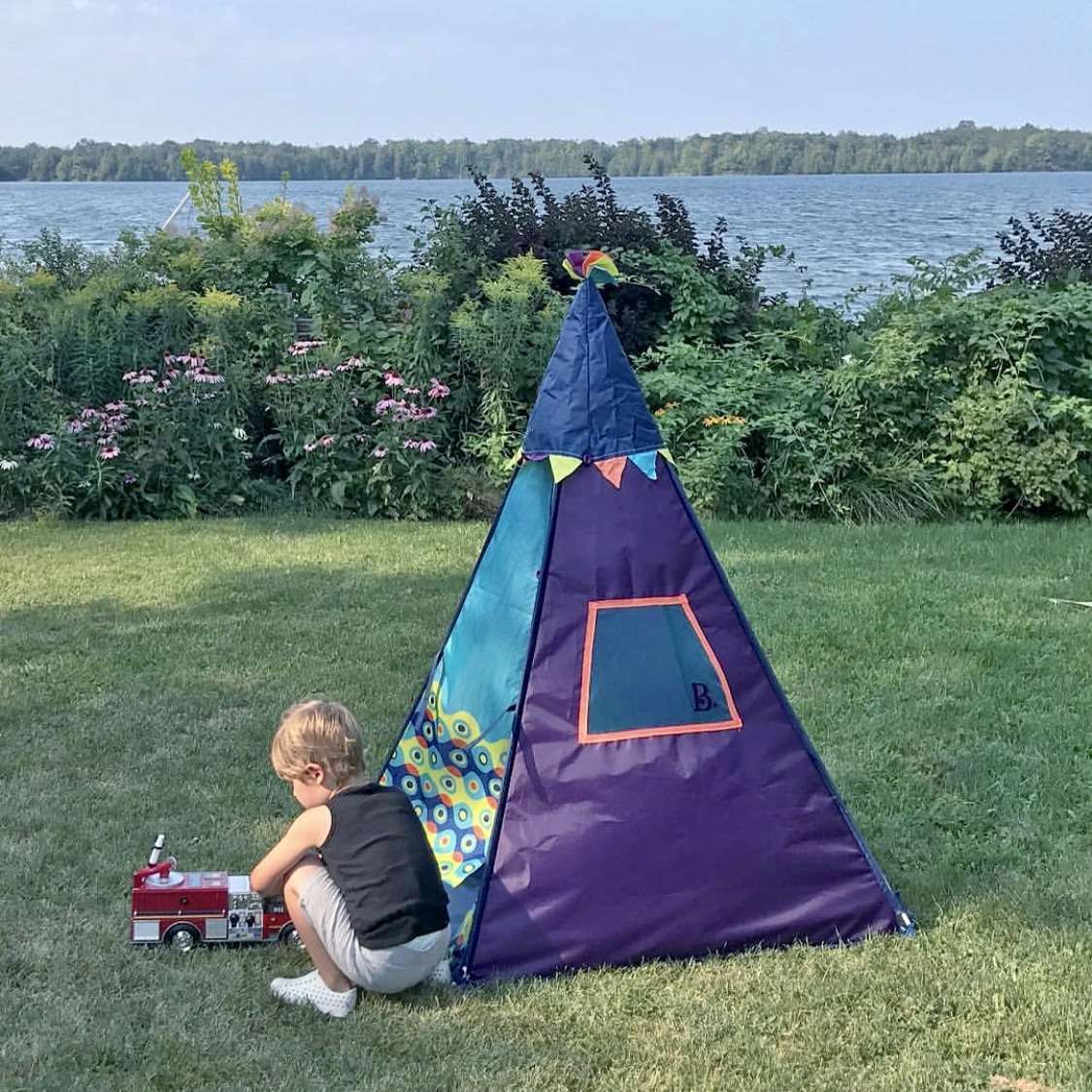 A natural curiosity with a constant flow of clean, fresh water and no apparent source, the Lake-on-the-Mountain has long baffled geologists and provided much fodder for speculation and legend. It sits 60 metres above Lake Ontario with views towards the Bay of Quinte, the Glenora Ferry and the north shore. Tip: Pack your lunch and use one of a number of the shady picnic tables then choose your view—either overlooking Picton Bay from high above on the north side of the road or this mystical turquoise lake, level with the land, on the south side. Trust: You have to see this phenomenon to believe it. It's wild.
A free car ferry that crosses the Picton Bay connecting Prince Edward County to Adolphustown. If you're coming from Kingston, the Loyalist Parkway from is a scenic drive along the lakeside. The ferry takes 15 minutes to cross and runs at 30-minute intervals year round and 15-minute intervals in peak season. The lineups can get long, so pulling up last minute might mean you'll have to wait until the next round. Tip: Get out of the car and go stand near the railing to take in the beautiful view.
Beginning as a small onsite production brewer on location at 'The Inn' and 'The Miller House' restaurants, the brewery gained popularity with its two flagship beers and eventually moved into it's own location minutes away, adding several new brews to their lineup. The LOTM Brewery now embodies a bottle shop, beer garden and taproom in which to enjoy their small batch, quality beer selection, using well-sourced local and international ingredients. Try the "Moon Over Glenora Dunkelweizen" or the limited release "Peanut Butter Chocolate Stout", for a bit of delicious fun.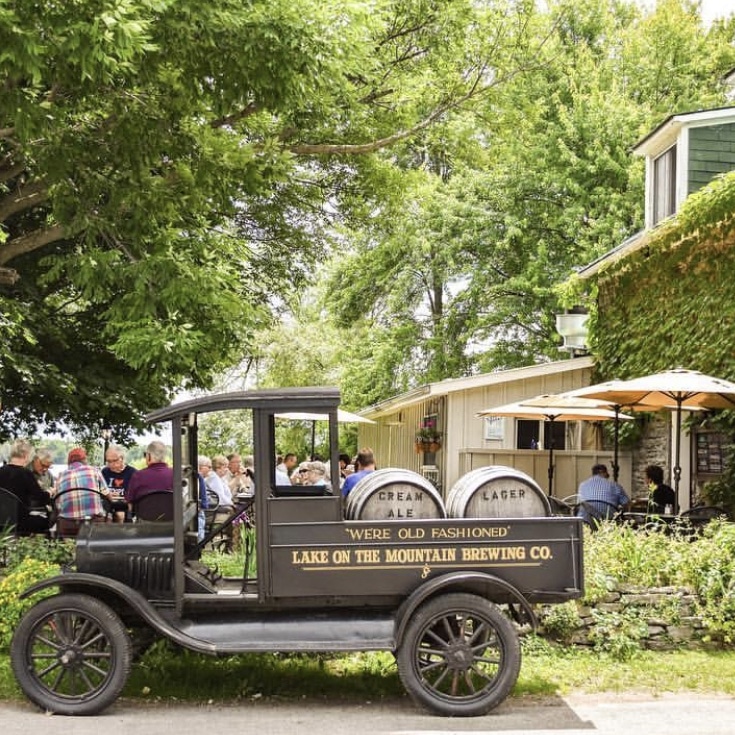 On an island that is not shy to provide opportunities for stunning al fresco dining, this Lake-On-The-Mountain gem still stands as one of the prettiest spots to order a thai curry soup or a burger. A stone patio, engulfed in flowers, with peekaboo views of the actual mountain lake is a breezy, happy place to share a meal.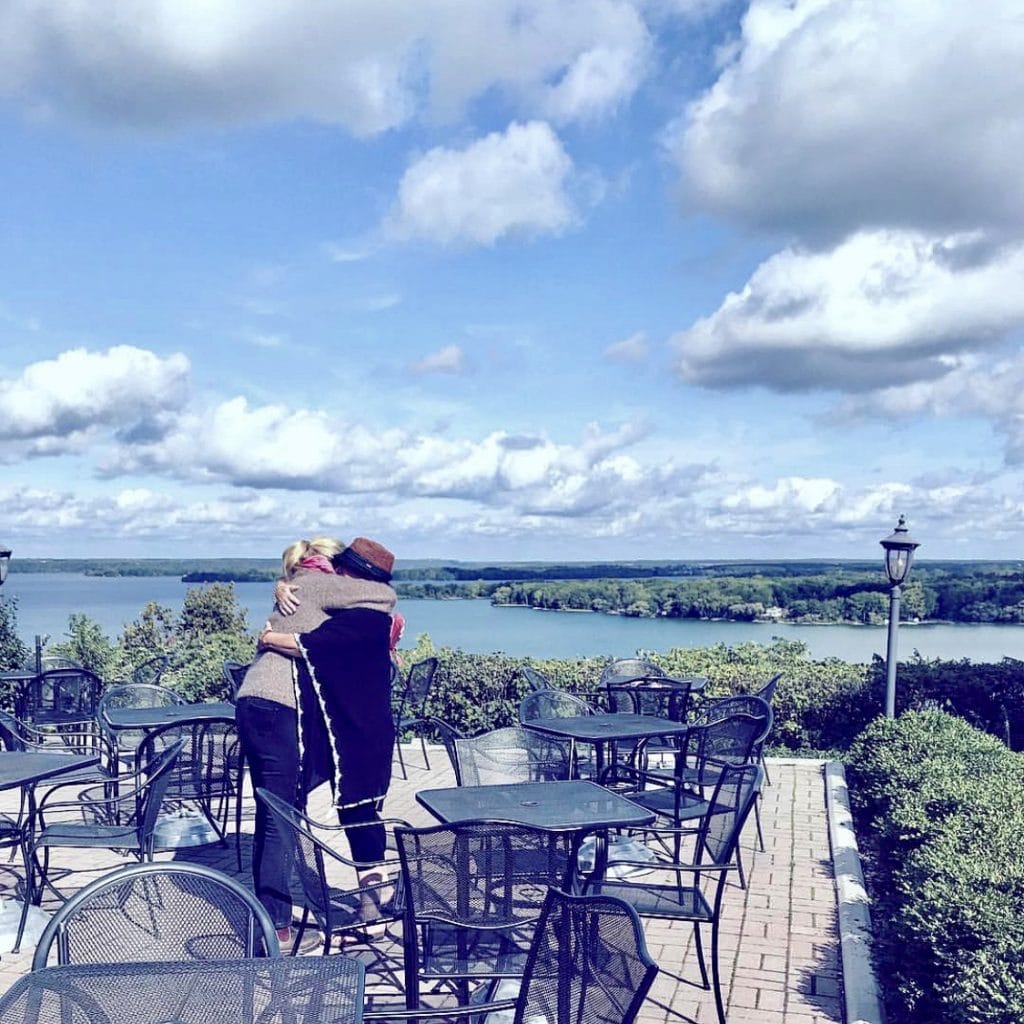 Across the road from The Inn, the view from The Miller House Cafe-Brasserie's patio is equally, if not more breathtaking. In fact, overlooking the Bay of Quinte from a dramatic height, the scene is borderline dizzying. I love to come here for coffee/cocktails/apps to collect my thoughts and catch up with the neighbourhood ladies.