The County hits the ground running for Maple in the County and doesn't stop until November—earliest. There are tonnes of events and activities to hit up and you can check out most of them online—but here are the ones we won't miss and you shouldn't either.
04.25 – 04.28 | The Regent Theatre Is One-Oh-Oh & Ready To Rock
Where The Regent Theatre, Picton
When Various showtimes
What At the midway point of their 100th season, The Regent Theatre is celebrating with a  jam-packed stretch of amazing programming. The weekend kicks off on Thursday night with Juno award winning folk-jazz artist David Myles ($25). On Friday afternoon, bring the little ones to see the heartwarming tale "Somebody Loves You, Mr. Hatch" ($8) performed through a combination of puppetry and live actors. Saturday night will forever belong to nine season SNL veteran and Weekend Update legend Kevin Nealon ($78) (and don't miss the SNL worshipping after party at 555 Brewery, tickets available here.) The Regent's big weekend wraps up on Sunday with award-winning author, singer-songwriter, and theatre-maker Evelyn Parry's SPIN ($25), the musical and theatrical journey of the first woman to ride around the world on a bicycle. Definitely check out these acts in our much-loved Regent Theatre—one of the few surviving art-deco movie houses in Ontario
Tickets Available for Purchase Here
05.03 | 'That's What She Said' Rocks The Dev
Where Drake Devonshire, Wellington
When 8pm-11pm
What The first live performance of That's What She Said featuring female-centric hits from the 80's to present. Basically, expect a non-stop dance party and exciting guest singers! That's What She Said is Annelise Noronha, Morgan Doctor, Heather Kirby, and Kid Richards (Jeremy Kelly).
Tickets This is a no cover event with food and drink available for purchase from the Drake.
05.04 – 05.04 | The Launch of Carson's Garden + Market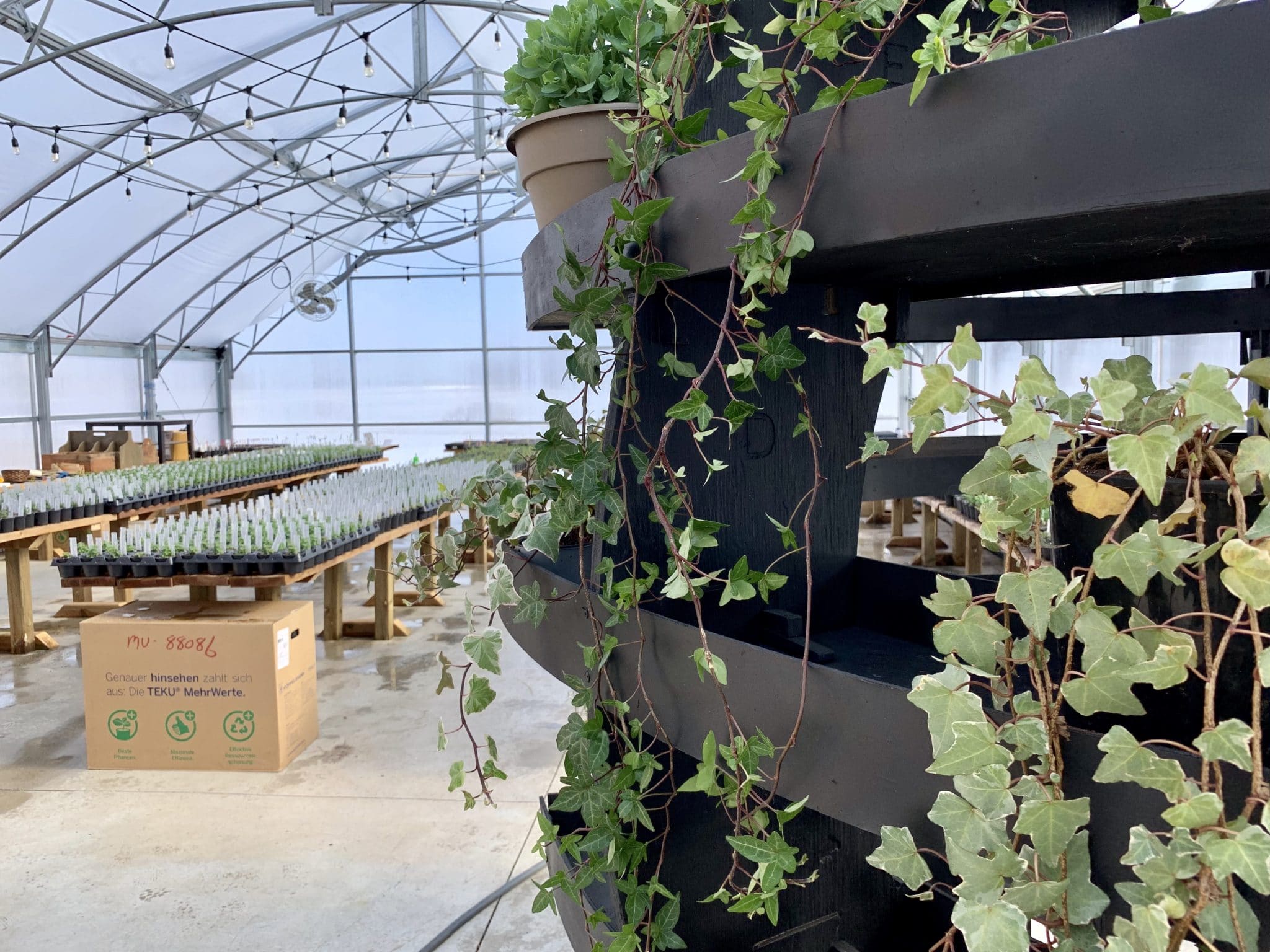 Where Carson's Garden + Market, Hillier
When 9am-5pm /10am – 5pm confirm with Carson?
What A few months ago, we got a sneak peak of our friend and renowned gardening go-to Carson Arthur's new garden centre and left with a long wish list full of heirloom seeds, hand-forged gardening tools, and the most adorable garden market set-up for the littles you've ever seen. Peruse the beautifully curated retail space, wander through the greenhouse brimming with exciting and borderline exotic edible greenery, then have lunch on the patio from Flossie's Sandwich Parlour. Tip: This is more than just a shop. With workshops, classes, events, and more in the works, Carson's new digs will be one of your favourite spots this Spring. 
05.04 | County Pop at The Crystal Palace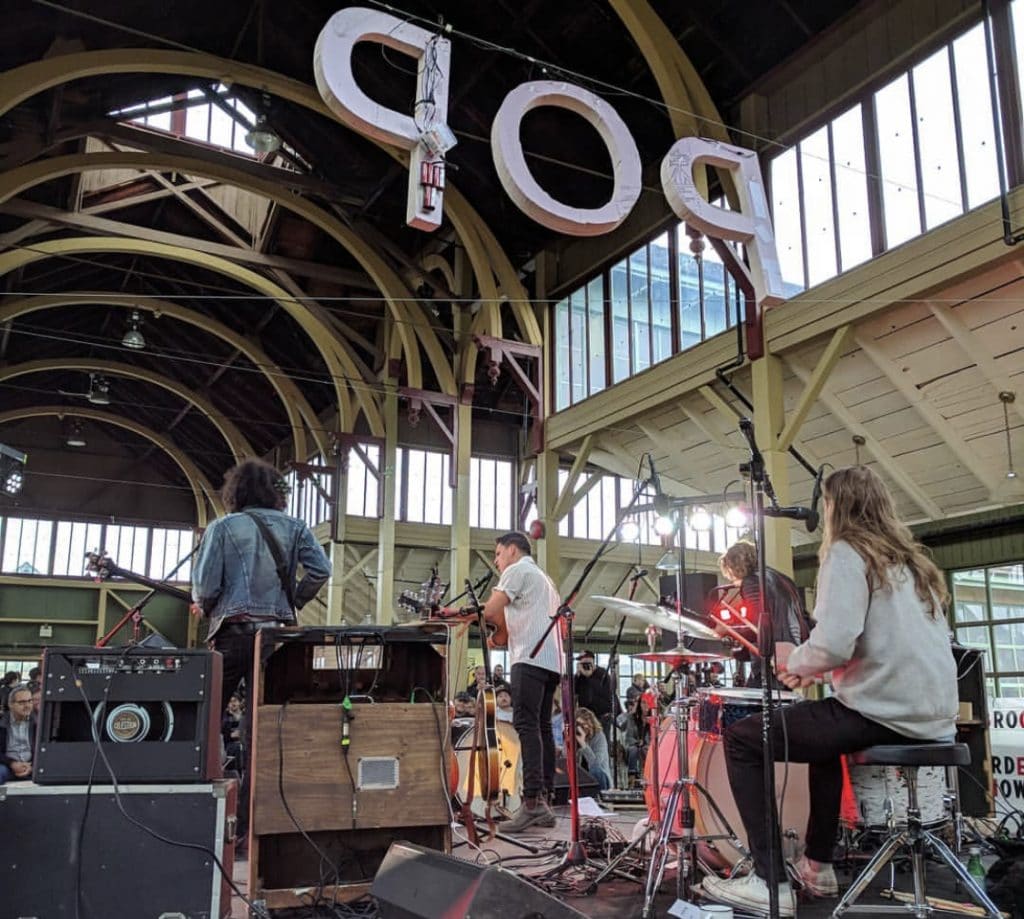 Where Crystal Palace, Picton
When 3:30pm-8:30pm
What From the organizers of the Sandbanks Music Festival, a family-friendly day of music, art, and local talent. County Pop features both established Canadian acts and local musicians (sometimes collaborating) on stage for memorable performances you can't see anywhere else. This year's headliner is multi-album Juno-nominated artist Jill Barber, along with The Peter Elkas Band, The Durham County Poets, Grace Bongard, and The Layrite Boys. The Little Rock Room returns with real instruments for tiny rockers to jam out to on stage, and free kids crafts provided by Small Pond Arts. Local food, beer, wine, cider, mead, and cocktails available for purchase onsite from a variety of awesome vendors. 
Tickets Advanced tickets are available for $30 here 
05.18 
–
05.19 | Arts & Seeds at Black River Spring Festival 
When 10am-4pm
Where Morrison Point Road, Black River
What The First Annual Black River Spring Festival will see the picturesque and historic community of Black River open the properties along Morrison Road to visitors during a weekend-long event. Highlights include the return of Vicki's Veggies heirloom tomato seeding sale, live art and studio tours from Black River artists, a High Tea service at Black River B&B, and organic snacks from Ruth's Canteen and Quinta do Conde. 
05.18 | Wellington Farmers' Market Is On
Where Wellington United Church, Wellington
When 8am-1pm
What The Wellington Market has become known for its wide variety of quality, local vendors that produce everything from intricate end grain cutting boards to handspun alpaca woollen wares. The produce on offer includes organic, heirloom varieties from sustainable farms like Thyme Again and Blue Wheelbarrow. Finish your shopping trip with a picnic lunch by the water behind Food Vendors Row, with offerings from Jamie Kennedy's JK Fries, Outlet Food Co, Slab Creek Pizza, Flossie's Sandwiches, Quinta do Conde, and Guapo's Cantina. Prince Charles and Camilla Duchess of Cornwall chilled out at the Welly Market a few summers ago and you should too.
05.19 | DJ Skratch Bastid Is Back & We're Ready
Where The Hayloft Dancehall, Salmon Point
When 8pm-12am
What Ask anyone and they'll confirm that Skratch Bastid is the most epic dance party in the County and it's back this May at The Hayloft to launch us into summer. Sweat it out on the dance floor surrounded by the great and familiar County faces one more time before we all get swept up into in the high season wave. Free shuttle buses run between The Hayloft and Picton, Bloomfield, and Wellington from the time doors open until the end of the evening. Don't wait on this one, it's the place to be.
Tickets Available here