"Winter is dead here," —say people who've moved to the country.
But, we think Prince Edward County + Winter are one true pair. Picture barn burning food slingers in winter beards and layers of local beer gear, agri-nerds warming up with a glass of Pinot in a cozy tasting bar, artists and art-lovers in vintage-ensembles serving up visionary exhibits County-wide, and knitted-up, down-filled families toting around their County kids—decked out from snowsuits to skates. We are a vision of modern Canadiana and we all like to party—so when winter comes, we get right into it.
Here are some of our top picks on the books right now for the best of February in PEC.
02.02 | Drake Devonshire's Annual Barn Burner 2019
Where Lehigh Arena, Midtown Brewing Company, The Drake Devonshire
What The Drake's 3rd Annual Barn Burner starts with a family skate at Lehigh Arena in Wellington, with local and guest chef food stations situated all around the rink. The main event is a Chef vs. Chef hockey game pitting local and Toronto chefs with our east-side rivals from Montreal. Celebrate afterwards with the tailgate party at Midtown Brewing Company, then head over to the strolling dinner at the Drake Devonshire, with food from the roll-call of top chefs—fresh off the ice.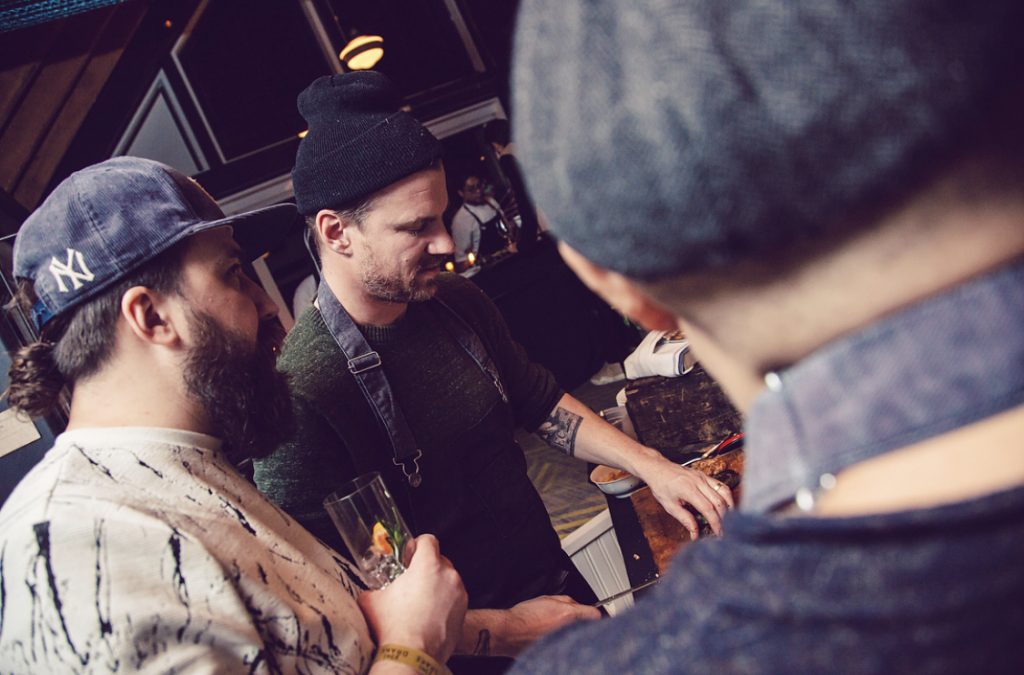 Highlights
Special guest, Hockey Hall-of-Famer Dougie Gilmour
Dozens of great Canadian Chefs, including Grant Van Gameren of Bar Isabel + Bar Raval, Paula Navarrete of Momofuku Kōjin, Anthony Walsh + John Horne of Oliver & Bonacini, Brandon Olsen of La Banane, Laura Maxwell of Le Sélect Bistro, Rob Gentile of BUCA, Nick Liu of DaiLo, Antonio Park of Park, Matt Ravenscroft of Rosalinda Restaurant + many more.
Proceeds from the hockey match donated to Community Food Centres Canada
Tickets
Hockey Game: $20 per ticket + tax / Includes entry to family skate at Lehigh Arena before the game, the big hockey match, and unlimited eats throughout the game (Drake + special guest chef pop-up food stands)
Tailgate at Midtown: Free entry, regular menu
Dinner + After-Party: $95 per ticket + tax and gratuity / Drake + special guest chef tasting stations create a strolling style dinner party with unlimited access to all stations, including 3 drink tickets and a DJ spinning late into the night.
Schedule
1:30PM: Family Skate (kids under 12 are free!)
3:00PM: Hockey Game
6:30PM – 11:30PM: Dinner & After-Party at Drake Devonshire (19+)
Watch this space for more details…
02.02 | The Legionauts
Where Wellington Legion
What The Legionauts are a County-based collective of celebrated and accredited musicians performing themed music nights every month at the Wellington Legion. Starting Feb. 2 with "Brit Pop Invasion" (yasssss!)
Highlights
Food available from local vendors like Idle Wild and Flossie's Sandwiches
Get your dance on with the cool kids of the County
The Legionauts are Chris Loane, Stew Jones, Annelise Noronha, Trevor Norris, Pierre Bouchard, Dave Frederick.
Keep an eye out for future dates on Facebook
Tickets Free Admission
Schedule Show kicks off at 7:30pm
02.02 – 02.10 | ICE BOX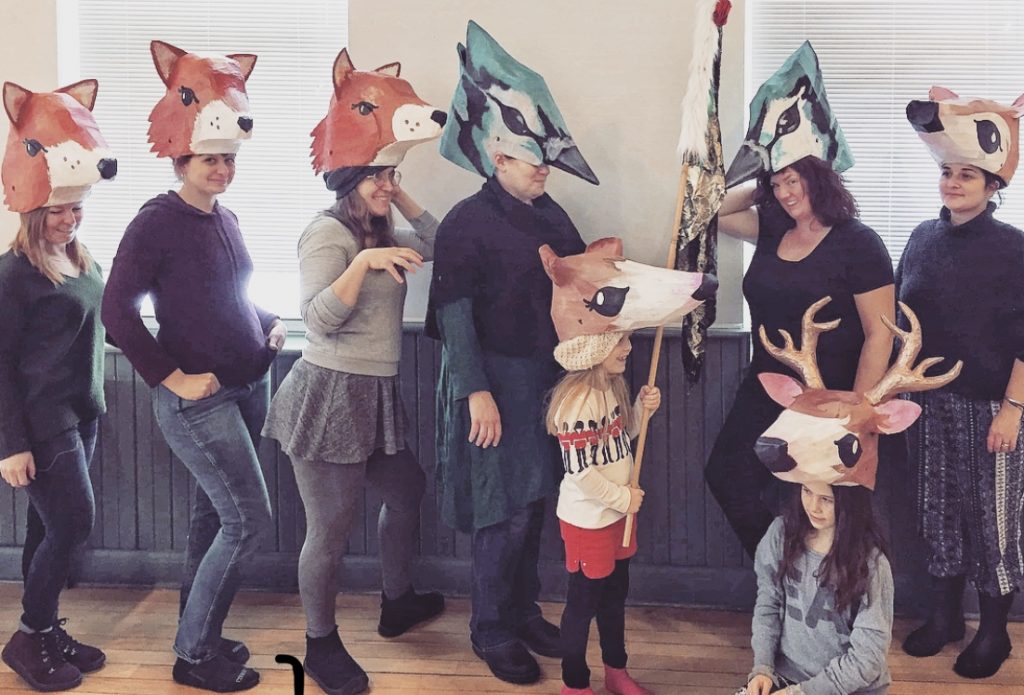 Where Macaulay House, Picton
What ICE BOX is a new outdoor art event put on by Krista Dalby's Department of Illumination. At the centre of the event are five 'ice boxes', colourful wooden huts, each transformed into an interactive art installation led by local artists in collaboration with community members of all ages.
Highlights
2019 ICE BOX ARTISTS: Nella Casson, Genna Kusch, Susanne Larner, Hri Neil, Andrea Piller, Chrissy Poitras, Sarah Selecky
On the two weekends, the site of ICE BOX will be a festive gathering place and hive of activity, including dancing, live music, storytelling, and even a community procession.
On the grounds of Picton's historic Macaulay House
Performance by Sophiasburg All-Stars
On-site daily wood-fired pizza
Snowpants Yoga
Afterparty at 555 Brewing Co.
Tickets Free admission, donations gratefully accepted
Schedule
02.02 / 10AM – 4PM
02.03 / 11AM – 3PM
02.09 / 10AM – 4PM
02.10 / 10AM – 8PM

Check the blown out schedule here and watch this space for more details…
02.15 – 02.18 | Vinterfest
When All weekend (hours vary by location)
Where Wineries across PEC
What The Prince Edward County Winegrowers Association brings us Vinterfest, offering winter art, food, and wine pairings in 13 unique County winery venues.
Highlights
Annual Ski Doo Suit Bunny Dance Party at Karlo Estates
Landscape Line Drawing Workshop at Stanners Vineyard
The Cookbook Roadshow at Grange of Prince Edward Winery.
Participating wineries include: Rosehall, Three Dog, Trail Estates, Sugarbush, Chadsey's Cairns, Karlo Estates, Lacey Estates, Sandbanks, Stanners, Traynor, Grange
Watch this space for more details…
02.16 – 02.17 | 6th Annual Hinterlude 
Where Hinterland Wine Company
What This is the sixth year of Hinterland's annual 'comfort food competition', which has featured Chefs Neil Dowson, Charlotte Langley, Grant Van Gameren, and Albert Ponzo in the past. The premise is that you "vote with your bowl". Each person who participates gets a bowl from each of the chefs, placing their bowl into the vessel of the chef whose dish gets their vote. It's a cool event and a lot of fun.
Highlights
Family friendly and festive
Hinterland Wines available by the glass & beer from Dominion City Brewery
Tickets Free admission, $15 to participate in the comfort food competition. Wine and beer cash/ticketed
Schedule
02.16 / 11AM – 6PM 
02.17 / 11AM – 6PM 
Watch this space for more details…
02.16 – 02.23 | Flashback February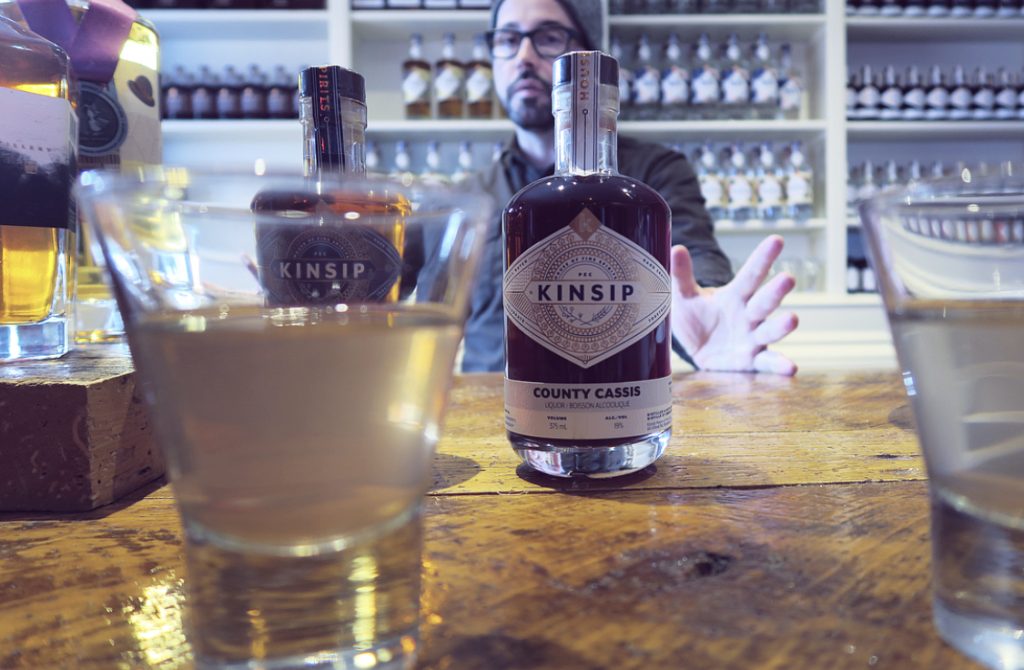 Where Various Locations Around The County
What Flashback February is a look back at PEC's cultural heritage. Including hands-on learning, live demonstrations, talks, film screenings, stories and experiences led by experts, curators, artists and innovators.
Highlights 
The Antique Cookbook Roadshow at The Grange Winery
Celebrating Spiritualism with Kinsip Spirits
Screening County Filmmaker, Ryan J. Noth's film Beyond The Horizon
Comedy troupe "Taste That"
Escape room & Paranormal Show
County Trivia (sooooo ready for this one!)
Tickets Various pricing from free to ticketed
Sched Check out the full schedule here
02.16 | PEC Queer AF Dance Party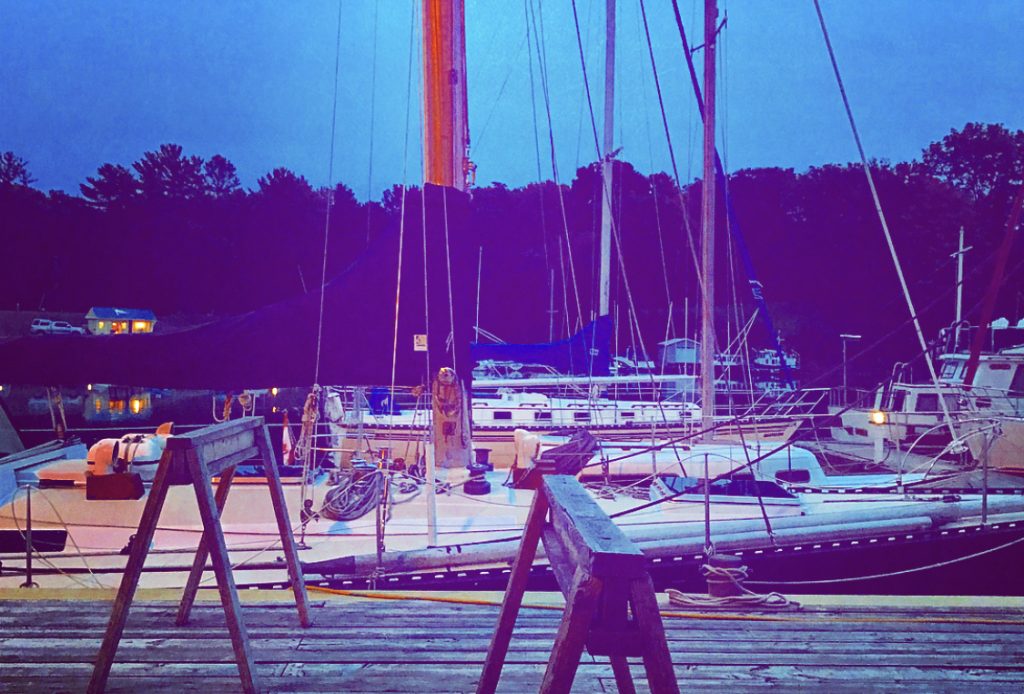 Where Prince Edward Yacht Club, Picton.
What Dance your butt off to a funk-heavy, crowd-sourced playlist in a safe space for everyone on the LGBT rainbow.
Highlights Check out the event invite for details
Tickets $15 in advance, $20 at the door
Sched
7PM – 1AM
02.17 | 2nd Annual Kids Dance Party with DJ Halo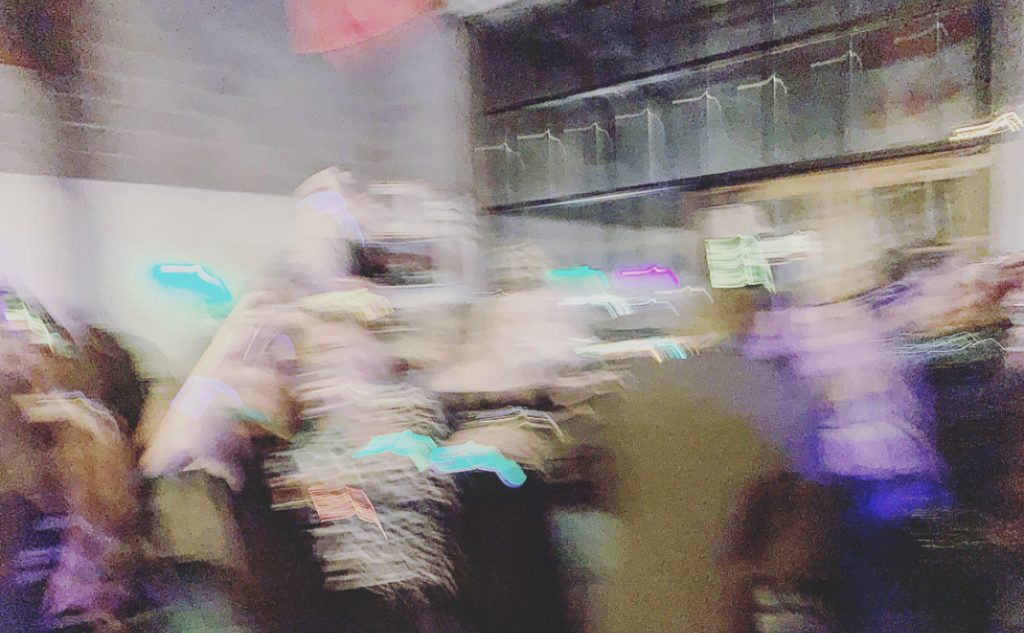 Where Midtown Brewing Company, Wellington
What This will be the 2nd Annual Kids' Dance Party for 10 year-old Harrison Loane, aka. DJ Halo.
Highlights
Mark Andrewsky's favourite event of the year.
Dance it up with the kids to great tunes at the cutest party of all time.
Retro gaming & family friendly activities all day long.
Tickets Free admission
Schedule Keep an eye on Midtown Brewing Company's Instagram feed for hours and menu.
Watch this space for more details…
02.22-02.23 | 2nd Annual Midtown 3-on-3 Outdoor Classic
Where Midtown Brewing Company, Wellington
What This is the second annual 3-on-3 hockey tournament, a two-day event for all skill levels. Starting Friday night with advanced players and finishing Saturday with family skate followed by the final showcase game with Friday's finalists. An epic tailgate will follow outside with hot food and cold beer.
Highlights 
This was a big event in the County last year—everyone came out to play, support or watch the games
Loads of ice skates available on-site
Post-game tailgate to end all other parties
Come with a team or solo!
Tickets $10 per person entry fee, with all funds going to CML Snider Parents' Committee
Schedule 
02.08 / AM – Advanced Players
02.09 / AM – Family Skate
02.09 / PM – Final Match
Watch this space for more details…
02.23 – 02.24 | Self Care Workshop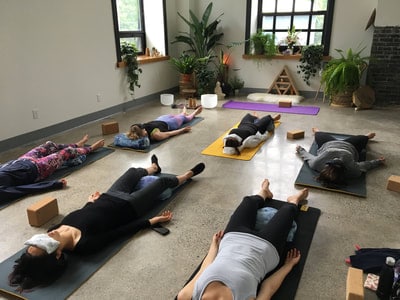 Where Wild Heart Healing Arts Space, Picton
What Sweat away those winter blues! Hot House mobile sauna is on site at Wild Heart for the weekend, with a variety of treatments to complement your steam.
Highlights
Traditional hot-rock sauna, splash sink, and solarium-style lounge
Deep, supported stretching and relaxing with the support of yoga props in Sam Ravenda's Yin yoga and Restorative yoga
An exploration of strength, fluidity, and breath with Halliday Reynolds in her Vinyasa flow
Adam Bolton's Fix-It Shop using massage balls, corrective exercises, and various movement styles to work out the stuff that hurts
Asian body work with Stacey Croucher featuring acupressure and cupping
Tickets $40 for 1 hour of sauna time and a choice of yoga or treatment, available here
Schedule
02.23 / 10AM – 3PM
02.24 / 10AM – 3PM