The story of Flame + Smith or "Flame" as the locals affectionally name drop, comes bundled with a whole host of characters or "Smiths" who are utterly integral to the plot. They're anchored by a big, beautiful united vision and an endless series of beautiful ideas—sketched out and captured on a digital notepad.
***
From the second time we walked in there, it was like we were Frank, Dean and Sammy. At the pre-opening, a week before, I was Enid's date and PEC's beloved hospitality set was present in force. Every seat was filled and it was a magnificent reunion: the wine was flowing, the food was sublime and by the end of the evening, the 'Smiths and I were all on a first name basis.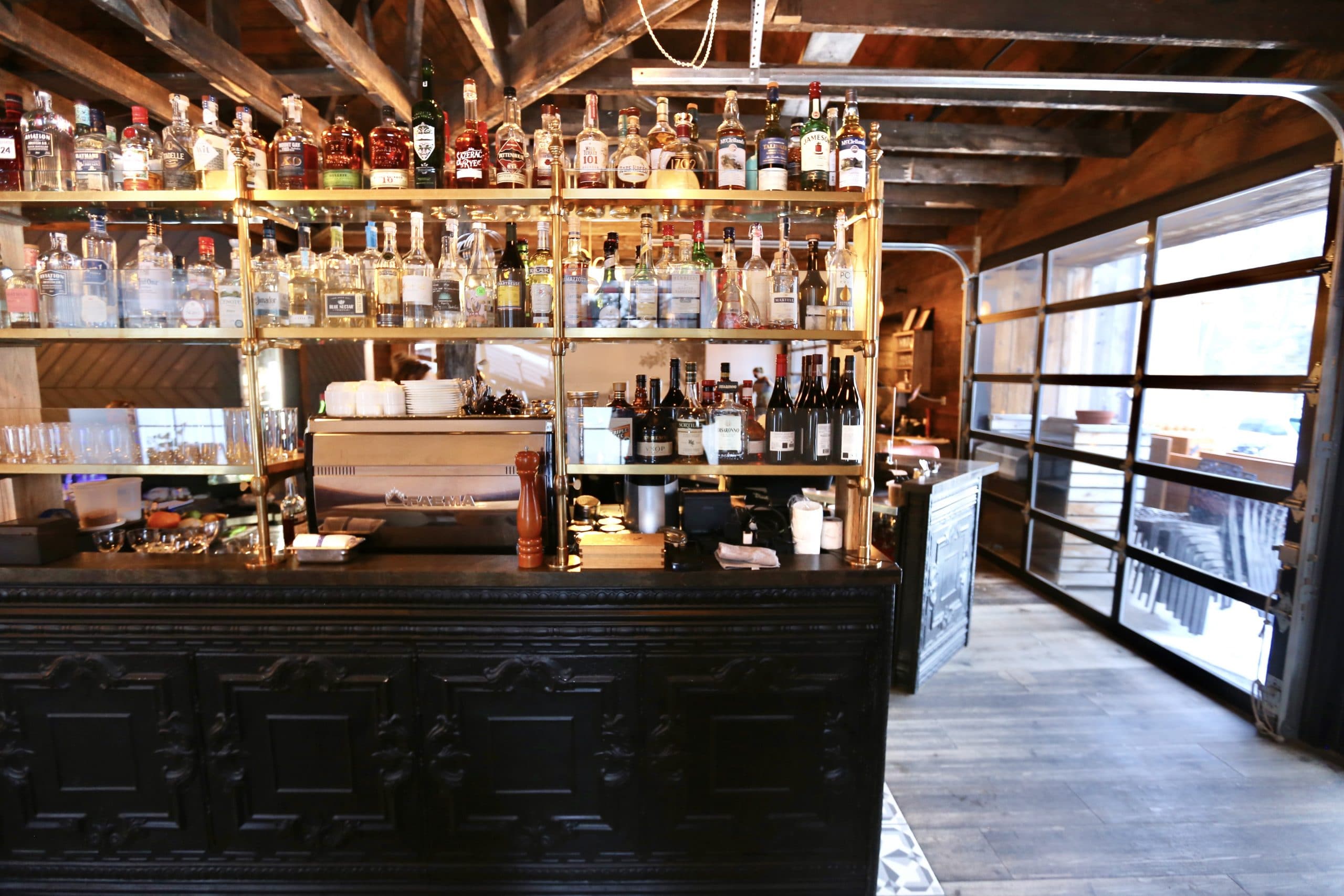 At our next visit, we were honoured guests. We walked in and were whisked off to our table. Basking in the glow of the team's attention, I looked around and quickly noticed that the focus wasn't limited to us. Every table was a VIP, every seat was a front row, every wine reco, the careful deduction of the individual's tastes. We were all friends here, the hospitality was sincere, the dialogue heartfelt and the careful balance of service and warmth met. It was a masterful culinary choreography from the aperitifs to the Port, and it was just for us— just for all of us.
The 'Smiths
Flame's players carve out their roles as only they can. There's Evan, the adorable bar manager and cocktail steward whose gentle, funny tableside manner is elevated to art.
Rodney behind the bar, took my love of oysters to something near worship. He's a renaissance shucker—equally versed in literature, art and oysters. Solo-diners or pre-dinner barflies will walk away better humans than they were on arrival.
There's my friend Cam, the front of house consultant turned beverage director and maître d, who met his uni sweetheart in 17th century lit. They dated, split up, travelled the world and got together 22 years later. Every dining experience with Cam at the helm is like that—a romantic, intellectual adventure.
There's Sarah, co-owner of the restaurant and director of operations—theres nothing that happens at Flame + Smith that Sarah doesn't touch. A true leader, she's a champ at making the level-headed calls in the moment, her confidence and competence are inspiring and her bright eyes are always paired with a huge smile that meets them.
There's the restaurant itself, elegant, luxurious and moody: the perfect backdrop for sexy photos, with high wood beam ceilings, retro-modern lighting—designed with a view to frame the enormous and magnificent custom-designed gold flame oven, the star of their open kitchen.
There are the farmers who work closely with the restaurant. Carefully selected providers whose incredibly special and cared for ingredients elevate the final product—from blossoms to Berkshires.
And then there's Hidde. A chef of real and remarkable talent. He's humble and generous, quiet with outbursts of exuberance. He's deep into music and art and farming and food and he commands the fire with a mastery that makes everything on the menu taste and look and feel like you just walked into that decadent space between heaven and hell and got the head table.
Covid Times
Flame + Smith quickly became the gold standard in the County, for both locals and visitors. Special occasions and Wednesdays were celebrated with equal pleasure at one another's favourite tables. And then suddenly there was a global pandemic and we were relocated to the lovely patio, laughs around the fire pit, and take out. And though we ached for the whole production, the hits were still landing on our dining tables in glorious formation. How were they able to package that special Flame feeling in a paper bag? What was the recipe for this magic?
Pad to Plate
"Drawing is a concept that helps me put all the pieces together."
To answer, we followed the story back to the seeds of Chef Zomer's process. All the way back to a pile of old sketchbooks, the sparks of vision that would someday become fire.
"I'm not the first chef to sketch as a tool—" says Hidde. "Heston Blumenthal does, Ferran Adrià, it's not new, but I'm a little dyslexic and writing is not my forte, so drawing is a concept that just makes sense—it helps me put all the pieces together."
Eventually paper gave way to an electronic drawing pad, broad strokes could be refined, moved, detailed, exchanged, collaborated on—a table tool on which the earliest iterations of Flame + Smith were sketched out.
"There were many drawing of different set ups for the bar, the kitchen and the dining room," Hidde says, but the vision for the food concept was what brought it all together.
"I teach my guys to use these tools. I can collaborate easily and we can plan to avoid waste," says Hidde, whose philosophy for the restaurant is partly about reducing food waste, partly about cutting the distance ingredients have to travel before they reach our forks, partly about increasing the quality and experience of those ingredients and, also something we don't talk about a lot: the time between the moment an ingredient is picked and when we eat it.
"Eggplant for example. It can last a long time after being harvested and still be delicious. But have you ever eaten an eggplant on the same day it was picked?" Hidde points to his evolving vegetable patches, "Sarah's taken the lead on the garden." The pair are growing special small batch ingredients in their home plots, building on precious advice and feedback from friends in the farming community. It's just minutes down the road from the restaurant—creating unusual opportunities to include select ingredients, just plucked, from cantaloupe to, yes, eggplant.
But the majority of their ingredients come from the local farms they work with, farms with similar agricultural philosophies.
"Some of the farms we work with ask us to sell them back anything we don't use. Tamarack Farms, for example, makes soaps with the fat. Then we buy them back so we can use their soaps!"
Hidde's approach to sustainability begins by answering questions with his digital pad. "I'm breaking an animal down differently because I'm doing my own butchery, so I'm planning it all here with this sketch. Here's a 450 pound animal, how can I butcher it and prepare it so I can use every part? How can I design a menu for my various modes of storage?"
We begin to understand that the treatment of the ingredients is final, but the drawing is flexible and we watch the diner enter as a piece of the big picture. "Once it's cut, it's cut. So when I get an animal in, I start drawing. I plan charcuterie to move the beautiful pieces that wouldn't fit in the fridge. I think, 'How am I going to present this?' And then I make a terrine and sausages. By being dynamic, I can avoid freezing. On paper it can be exact and it can also evolve. I do not marry the sketch, it's okay to make changes—but my mind works better with the starting point."
From there, the team interact with the drawings and they evolve. Compare the idea with the execution—
Flame + Smith's process is multidimensional and dynamic. Something that flows in and out through the hands of numerous contributors, not flat and linear the way that the concept of "farm to table" suggests.
Most importantly, this multifaceted process shows that Hidde isn't the star of Flame + Smith. He's a critical piece, to be sure, he steers the restaurant in the direction of his big vision—but in reality, it's this whole big beautiful dynamic picture, embraced and executed by a special combination of 'Smiths' that make this place a deeply layered and wonderful experience: Come for that.