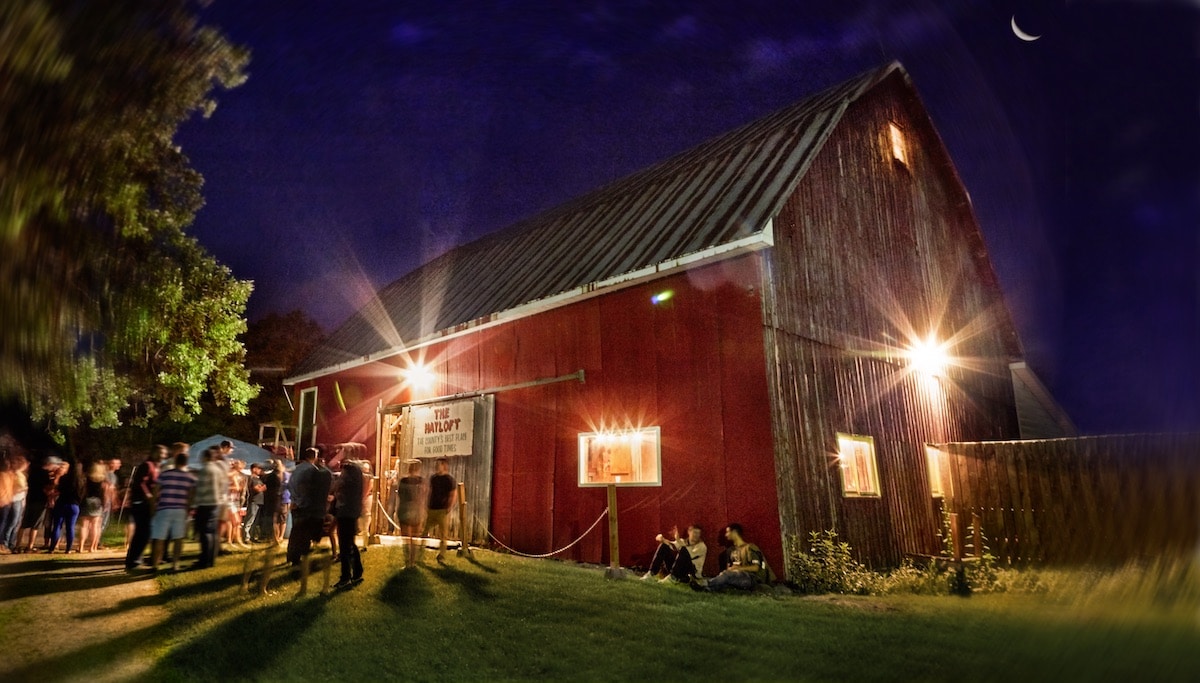 The Hayloft Dancehall


| Live Events & Licensed Patio
Welcome to the Hayloft Dancehall—a county institution for going on nearly 50 years! ​

This charmingly rustic 100 year old barn is a summertime hot spot in Prince Edward County and a must-visit for live music and entertainment.

Open seasonally from May-October each year, The Hayloft throws its barn doors open every weekend to a fantastic lineup of local, national, and international artists, for a drink-sloshing, boot-stomping good time.

Something new at the barn—you can while away a hot summer's day on our patio with local County beer and wine and dig into our delicious BBQ.
FROM BURLESQUE TO LIVE MUSIC...
WATCH THIS SPACE FOR UPCOMING EVENTS
BEN + MARIJKE WANT TO SEND SOME #COUNTYLOVE TO
LA CONDESA FOR THEIR TOSTADAS + TRES LECHE! //
FOLLOW THE COUNTY LOVE CHAIN + CLICK
THE YELLOW ICON TO VISIT THEIR STALL!