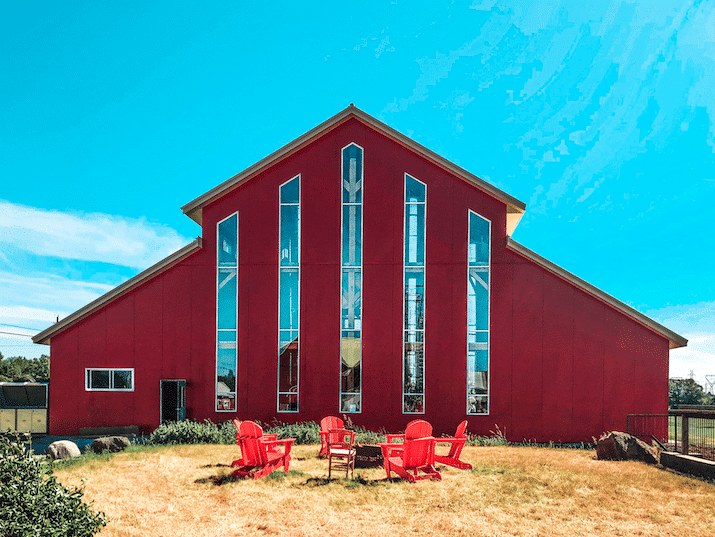 MacKinnon Brothers Brewing


| Farm Pints, Events, Yoga, Shows & a Festival
MacKinnon Brothers Brewing is located on a bicentennial family farm in Bath, Ontario.
With over 200 years of farming heritage behind us, we use hops, wheat, and barley grown right here on our farm to brew beer that is emboldened with the unique character of rural Canada.
NINE GENERATIONS IN THE MAKING
Our ancestors settled in Upper Canada in 1784, and through the generations, built a thriving farm. We decided to add another element into the mix: a farm-based brewery. We've renovated century-old barns, and planted hops and malting barley in the surrounding fields. In 2016, we brewed our first 100% estate beer, Harvest Ale. The character and history of this place shines through in every glass.
MacKinnon Brothers Brewing is located on a bicentennial family farm in Bath, Ontario.
We currently offer Distance Pints on the farm throughout the warmer months, Friday-Sunday (starting in May, and running until October). Run entirely outdoors, it is a safe way to get out of the house and have some fun. We have local musicians come out for an afternoon of live music, and our friends at Old Style Barbecue are our on-site grub (their food is truly amazing).
We also host weddings in our recently renovated century barn. The Old Barn is a gorgeous spot to have a rustic wedding reception packed full of character and natural beauty. Couples can get married on our newly built pavilion stage in front of the picturesque hops, or anywhere on our vast property. The barn exudes original charm, making it a beautiful space for any event!
Our Back to the Farm: Beer and Music Festival is a yearly event that brings together over 5000 people for a day filled with live music, beer, cocktails, tasty grub, and a good time. The festival embodies the spirit of the local community, as we gather together in a send-off for summer. It is also our way of saying "thank you" to hospitality staff for another amazing year working together.
The MacKinnon Brothers Concert Series is our newest undertaking. With our outdoor stage construction wrapping up, we hope to host a concert series throughout the summer and into the early fall of each year. STAY TUNED.
Yoga at the Farm Isabelle Desnoyers, a local yoga teacher, has been leading weekly yoga classes and workshops at Mackinnon Brothers since 2017. Her classes take an approach to yoga that focuses on kind, purposeful movements, supportive sequences and a touch of challenge – they will leave you feeling energized, connected, and surrounded by friends in this budding community.
From Distance Pints to Weddings on The Farm—
Visit us online to connect & learn more about what we're doing at Mackinnon brewery
THE BROS AT MACKINNON WANT TO SEND SOME #COUNTYLOVE TO
CASSANDRA AND CREW AT THE LODGE COFFEE HOUSE!
FOLLOW THE COUNTY LOVE CHAIN +
CLICK THE YELLOW ICON TO VISIT THEIR STALL!