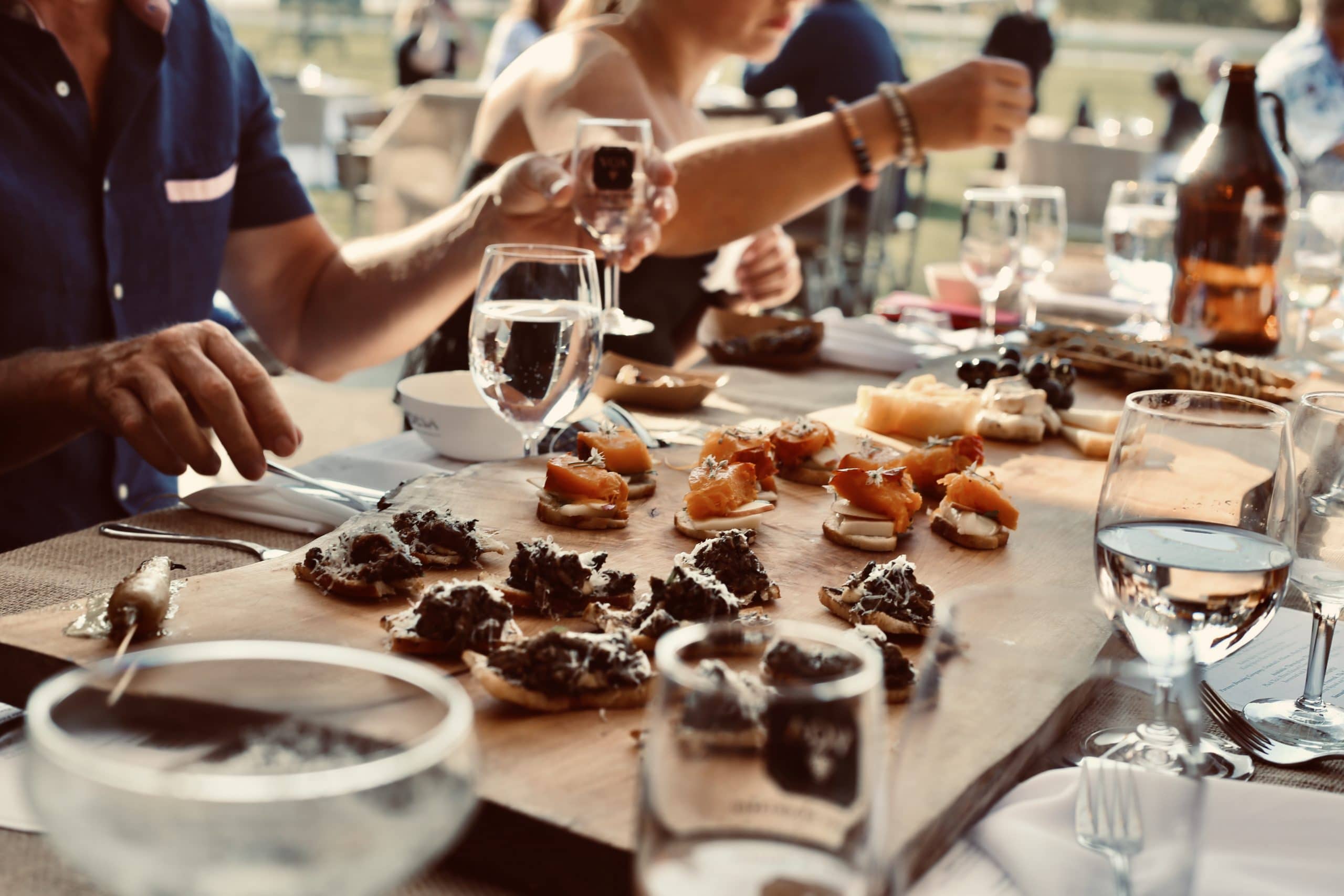 Gold & Fife




| Curated Experiences
We create premier itineraries for small private groups—both corporate and private.
Gold and Fife designs The County's most immersive and unforgettable culinary journeys. Utilizing only the most inspiring ingredients, The County's best wine and food, insider access, and experience having executed over 500 chef-focused culinary and beverage experiences across Canada, Gold & Fife's customized itineraries will provide rare immersion into one of the country's hottest destinations.
Your customized itinerary could look like this—
• A private wine or food tasting with a winemaker or chef.
• A VIP restaurant reservation.
• A private breakfast, lunch or dinner with food and wine pairings designed specifically for you and your guests at a majestic location. Both food and wine pairings will be presented to you and your guests during the course of your experience.
Here's how Gold & Fife's exclusive concierge service works:
Step 1 | A discovery call is conducted with you, the client, to discuss your wishlist of destinations to visit in The County and where Gold & Fife will work to ensure your itinerary ticks off all your desired boxes of interest.
Step 2 | You will receive a suggested itinerary for review. Note— suggestions will be made that you may never have thought of or known were possible.
Step 3 | Expect to experience two to three different spots, spending anywhere from 45 minutes to 3 hours at each location, depending on the nature of your itinerary.
Our prices vary according to your itinerary and will include a Gold & Fife fee, plus the relevant costs for your customized stops.
Accommodation and transportation can be discussed on the call as needed.
"I have worked with and observed Natalie in action for almost a decade. We have produced over 20 successful events together. For Natalie it never gets old, She approaches each client with the knowledge that their event is unique in the world and that her role is to bring that vision to life."
"Natalie worked with Visa for the past ten years curating our Visa Infinite Dining Series into one of the leading national dining programs in Canada. She's well known in the industry and has my strongest endorsement."
"I have worked with Natalie on 5+ events both at Alo and offsite in Niagara Wine Country. I do not say yes to many buyouts because they can compromise the high standards I have for seamless hospitality. But I always know that when I work with Natalie, the event will be one that is well-executed and perfectly aligned with our brand. I look forward to more collaborations in the future."
"Natalie is a gem in Ontario's culinary world, but has especially made her mark in Niagara and Prince Edward County scenes. She has established a reputation for bringing people together to create magical events for locals and visitors alike, and I've enjoyed many a beautiful dinners envisioned by Natalie and enacted by the talented people in our community."
Experience The County's Culinary Scene
visit our website to learn more about us & what we do
NATALIE AT G&F WANTS TO SEND SOME #COUNTYLOVE TO
 ROB + MARIE AT THE ELMBROOK FARM //
FOLLOW THE COUNTY LOVE CHAIN +
CLICK THE YELLOW ICON TO VISIT THEIR STALL!