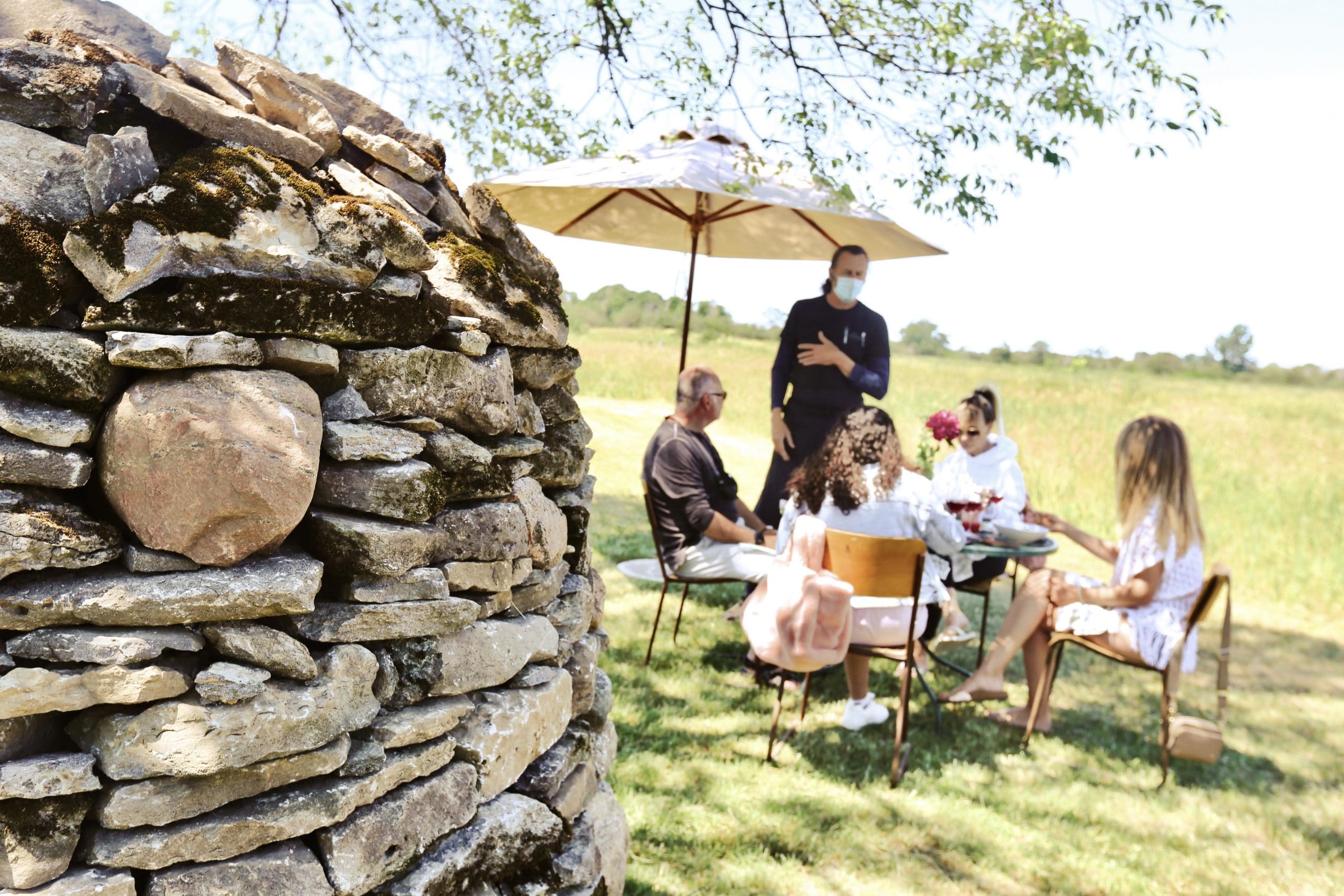 Jamie Kennedy French Fries


| Fries, Poutine + Take Away
Hello Folks—
The Governor-General award-winning legendary Canadian Chef Jamie Kennedy has been changing people's lives one french fry at a time for well over a decade now. Before 2020, you could find him on Saturdays at The Wellington Market (where he still operates) or you could have enjoyed his spud-making magic at a special Prince Edward County event that his mobile operation helped cater.
With no idea about when the world would reopen for special events or market visits, J.K. French Fries made one of our favourite 2020 County culinary pivots as Jamie moved his mobile fry stand onto his 120-acre farm property in Hillier where he would serve up his famous fries five days a week (Tuesday to Saturday, 11am to 5pm).
Needless to say, the seasonal operation (May through to Thanksgiving weekend) was a huge success and J.K. French Fries has ramped it up for 2021 with a new look and even more take home offerings.
You can still munch on the classics like the fries served with two house-made sauces or the Braised Beef Poutine* and his much loved seasonal sodas (strawberry and rhubarb is knockout) but now you can also pick up extra goodies and dinner items to make at home from the J.K. Larder. The Larder menu rotates but you can expect to enjoy some serious locavore gems like Pan Ready Pickerel, J.K. Double Bone Broth and onwards.


*NOTE ON J.K.'s POUTINE: This is most elegant poutine you ever did have, with the perfect balance of all the right flavours and textures. We could easily envision eating this dish on the streets of Paris with a glass of Pinot in hand.
This is one of the most authentic pop-in and pop-out experiences in The County!
—Written by Natalie from Gold & Fife
Visit our website for events, experiences & more.
JAMIE WANTS TO SEND SOME
#COUNTYLOVE TO GOLD & FIFE //
FOLLOW THE COUNTY LOVE CHAIN +
CLICK THE YELLOW ICON TO VISIT THIS STALL!