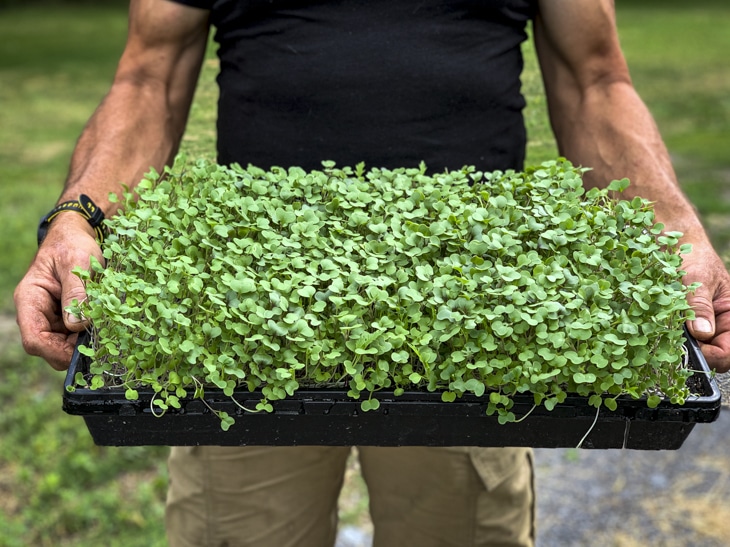 The Elmbrook Farm


| Fresh Grown Produce
We grow microgreens and field produce for both consumers and restaurants. Our fresh nutritious microgreens are grown to order and picked up or delivered.

A Subscription Service
We're implementing a subscription service for microgreens: you sign up, prepay and it's delivered weekly.
Two Weeks: Order to Delivery
For most varieties its a two week lead time from order to delivery. We regularly produce Sunflower, Pea, Broccoli, Spicy Mix, and Confetti Mix (radish blend). Also currently available on subscription is Arugula, Mizuna, and Beet.
We Also Have Fresh Vegetables
Our fresh produce when in season is non-certified organically grown and we specialize in greens, carrots, beets, peppers and tomatoes.
We don't do a traditional farm stand
We don't do a traditional farm stand, instead we ask customers to text or email orders and we will have them ready as fresh as possible for pickup!
#Countylove shout out, coming soon!