Prince Edward County's beaches are something to brag about. Most people have heard of "Sandbanks" (an amalgamated vision of any of the white sandy beaches and dunes you can find lining the west side of the island and also that place you go camping), but there are a lot of bodies of water here all around the edge of and inside the County and that spells: a lot of beach.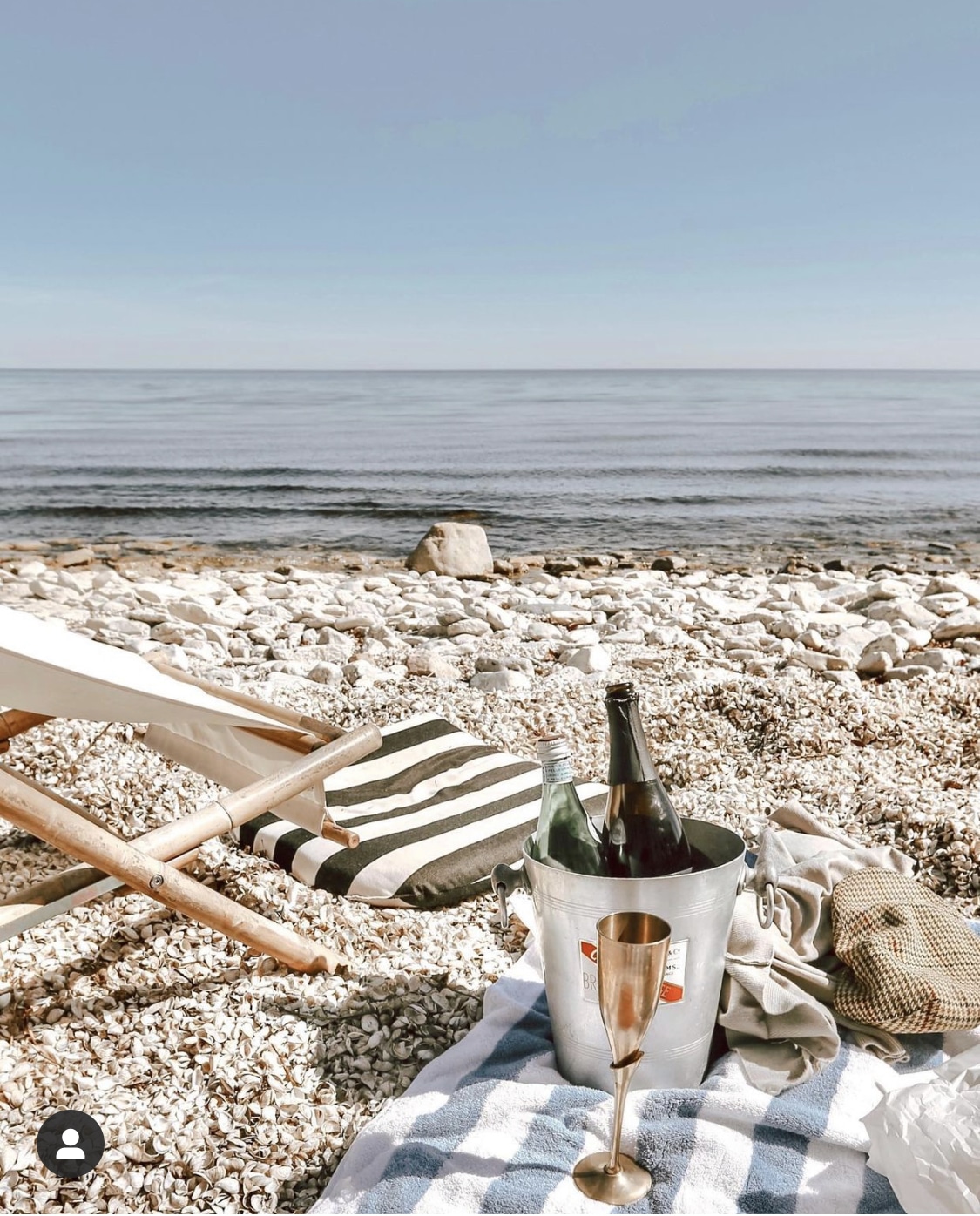 As with any beachy community, a notable portion of water-accessible shores are privately owned, but luckily, there are also a lot of waterfront rentals, resorts and other options to consider.
And obviously, the County plays host to some of Ontario's most gorgeous public beaches, that are ready to be explored.
If you travel via water from end-to-end, you'll note the landscape shift from pretty pebble beaches to dramatic slabs of gleaming Canadian shield to those magical expanses of white sand that seems to stretch out past your toes for miles—you just have to know where to go.
TIPS—
The beaches are attractive—and busy. Book ahead (recently Ontario's Provincial Parks all require reservations to be made up to 5 days in advance of your visit) and prepare a back up plan.
Take home whatever you bring. These beaches are beautiful because we all do our part. In 2021, littering is a gross offense against our earth and humanity at large!
Be careful. These beaches are not outfitted with lifeguards and the water is unpredictable. Please beware of misleading shallows, changing weather and shifting tides and currents. Take extra care when you're out there.
Be kind and respectful. COVID-19 protocols are still in effect and we're all trying to enjoy some breathing room. Keep and give a buffer of space around you on the beach and in the water. Keep kids and dogs close and smile at people
Popular County Beaches
Check the specs and deets on each of these beaches before you head down to avoid disappointment!
3004 County Rd 12, Picton
Massassauga Rd, PEC
440 North Beach Rd, Consecon
Beach St, Wellington