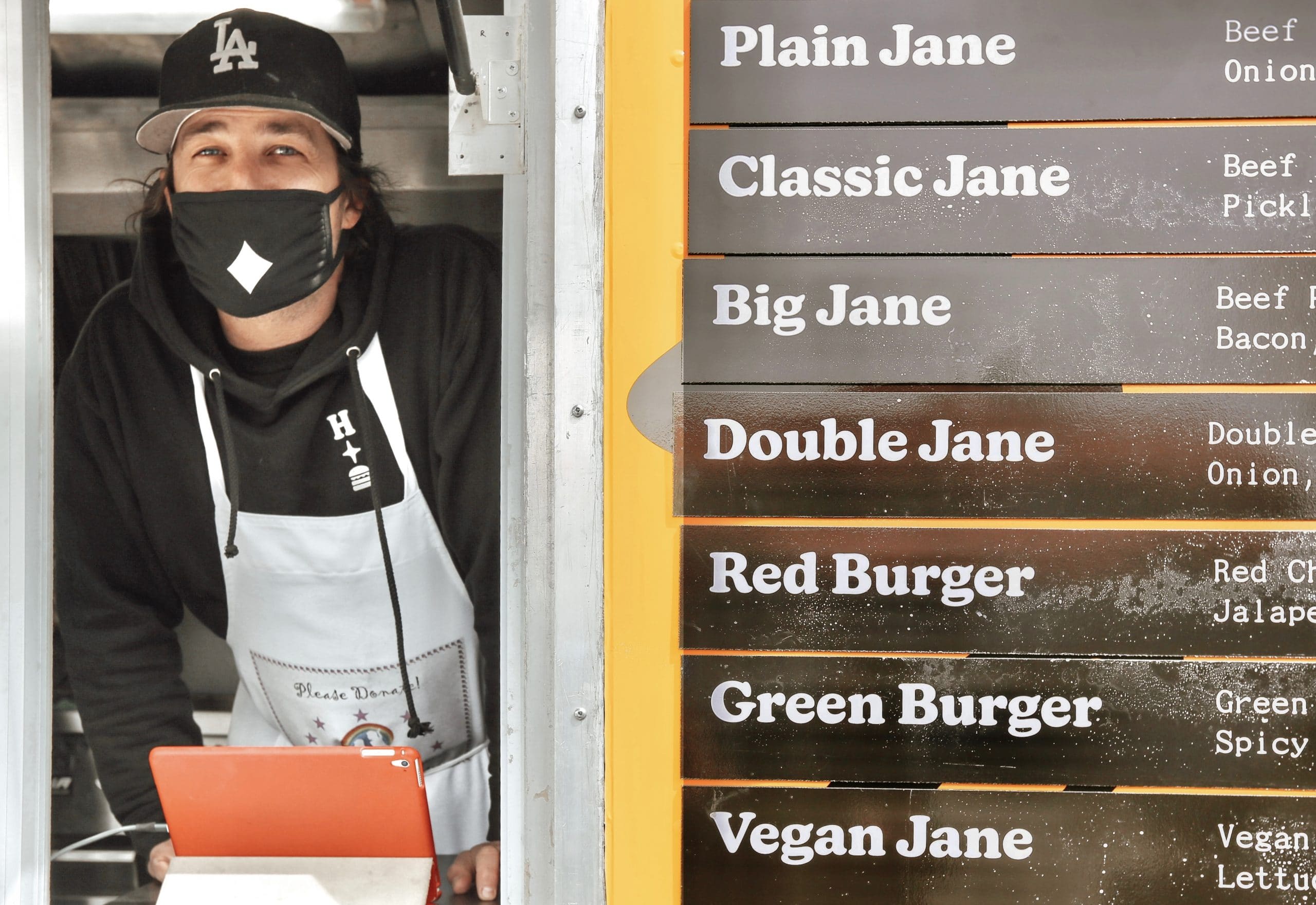 Harry's Charbroiled


| Burgers + Fries, Food Truck
Harry's charbroiled began its journey in 1968 in Toronto's Parkdale neighbourhood.
It has evolved over the years and has found its calling flipping Smash Burgers and good ol' fashion country cut fries.
Harry's food truck launched in Prince Edward County this Spring and every weekend the lineups are 6 feet apart, the tunes are great, the cars are vintage, and the vibe is hungry.
With it's first month parked out front of the great Sarah Harrison's beloved local Waupoos Pub and plans to spend the upcoming seasons outside her Cressy Market location just a few minutes up the road—this lovely new business from renowned restaurant whisperer, Grant Van Gameren is poised to become a regular stop for locals and visitors alike. 
Come for the most serious burgers, the drop-dead fries and the feeling of being a part of something that's happening— even if we're doing it apart.
Find Harry's Food Truck at The Cressy Market in Waupoos on weekends until June, then full time to October.
HARRY'S WANTS TO SEND SOME #COUNTYLOVE TO
PARSONS BREWING CO //
FOLLOW THE COUNTY LOVE CHAIN +
< CLICK THE ICON TO VISIT THEIR STALL!