Fawn Over Market


| Specialist Food Shop & More
"This dramatically renovated store is more than just a badly needed neighbourhood grocer—it's a "Let's get out for coffee" stop with a deliciously long bar and diner-style stools. It's a "let's shop local" hub with tonnes of products from various PEC talent on the shelves and in the fridges and freezers lining the walls. It's got seasonally fresh produce from farm stalls across the County and also has tins of Campbell's soup, because you need that too. And it's got the celebrated Chef Alexandra Feswick at the helm, creating takeaway dinners and other yummy things from scratch so that you can elevate any meal at the drop of a hat.

Positioned at the entryway to the County, where the old Sprenkels store used to be, Fawn Over Market is a bit of everything cool and has become a neighbourhood icon in the West County." — Lonelle Selbo, LIFE AU LAIT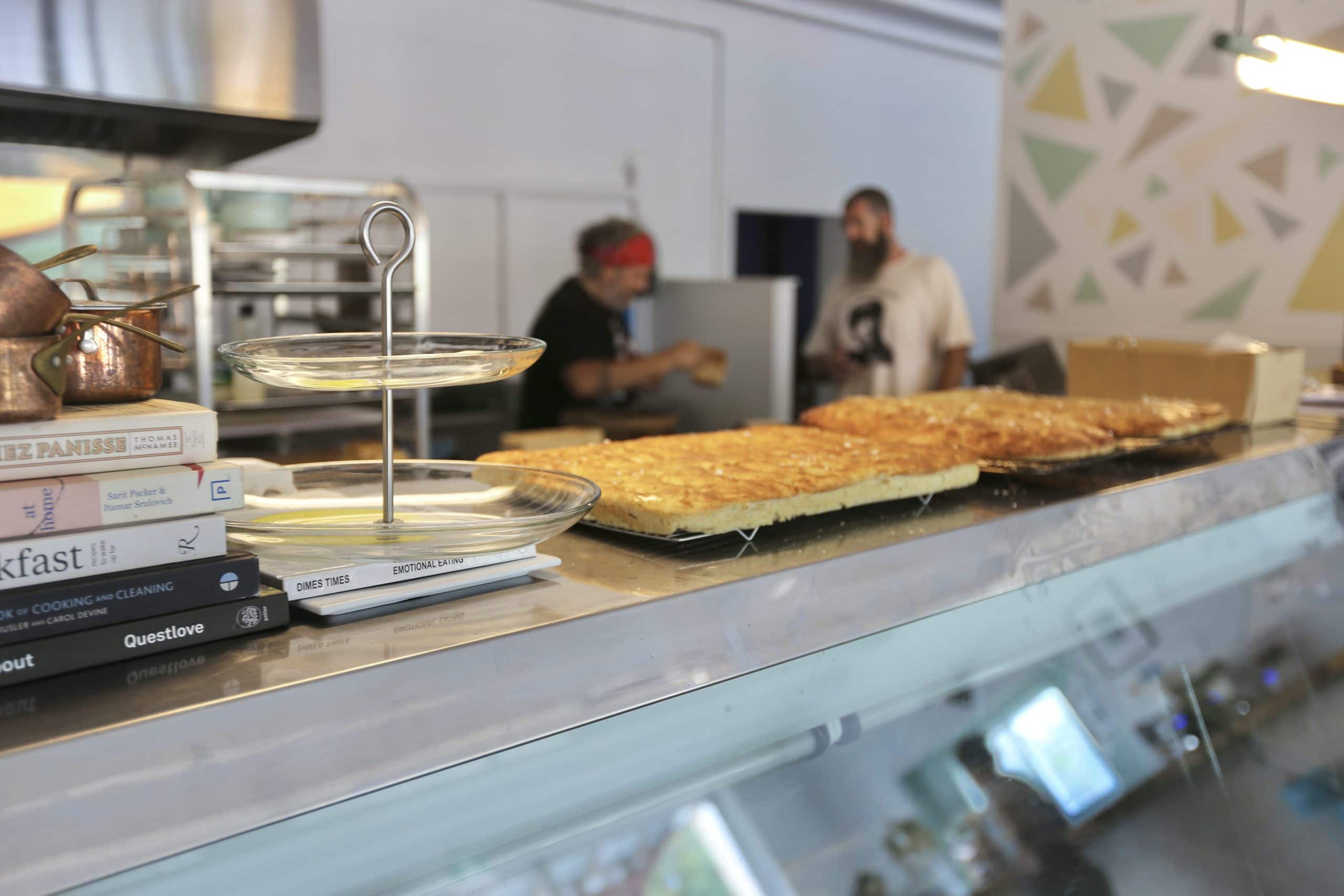 THIS IS WHAT WE DO HERE
Fawn Over Market offers seasonal produce, cupboard essentials, prepared foods, catering and custom orders. Our focus is on offering the highest quality, freshest, house made prepared foods, and a curated selection of products showcasing local purveyors.
AND THESE ARE THE THINGS WE STOCK
Our stock list includes elevated staples like Scout Canning's sustainably harvested tinned fish and seafood, Zing pantry seasonings, spices from The Abibiman Project, coffee from indigenous owned Birch Bark and PEC roasted Cherry Bomb, Chef Matt DeMille's Hot Maple sauce, locally made Tikka Chaat dals and curries, Almarium Sours Pomarium Renaissance® crabapple juice and Rosen's Buns spread. Produce from local farms as well as further afield in Ontario compliment house salad dressings and croutons, cheeses, salumi, oysters and more.  
AND THESE ARE THE THINGS OUR CHEFS MAKE
Rotating daily dinner features, a complete meal in single (1-2 ppl) and family style servings (2-4ppl) with Chef's choice of side dishes, are available from Wednesday to Sunday. The from-scratch, prepared items, such as stuffed peppers, cabbage rolls, lasagnas, salads, baked focaccias, pizzas, loaves, brownies and more are made fresh daily in our kitchen by our chefs. Enjoy a pressed sandwich and coffee at our counter, or get them to go.
Winter hours at the beautifully curated local market are:
Thursday—Saturday 11am-6pm & Sunday 12-5pm

or check out our website for menus, details, or to shop online!
fawn over market WANT TO SEND SOME
#COUNTYLOVE TO
ELMBROOK FARM //
FOLLOW THE COUNTY LOVE CHAIN +
CLICK THE YELLOW ICON TO VISIT THEIR STALL!