There's a new wave of winemakers in Prince Edward County. Building on the foundation laid by pioneers like Dan Sullivan and Geoff Heinricks, they're pushing the boundaries of what County wine can be.
While many County residents have some sort of "before" story, a different life lived before finding their current calling, these young vigneron chose winemaking as their first career. Ambitious and well educated, these winemakers know exactly what they're doing. They have only recently stepped into their roles, but standout bottles from the group are already capturing the attention of top wine critics and sommeliers.
Each of these bottles encapsulates a style unique to the hands that made it, and with a bunch of new and upcoming releases, there's never been a better time to meet the tastemakers of the County.
Amelia Keating-Isaksen
Head Winemaker, Morandin Wines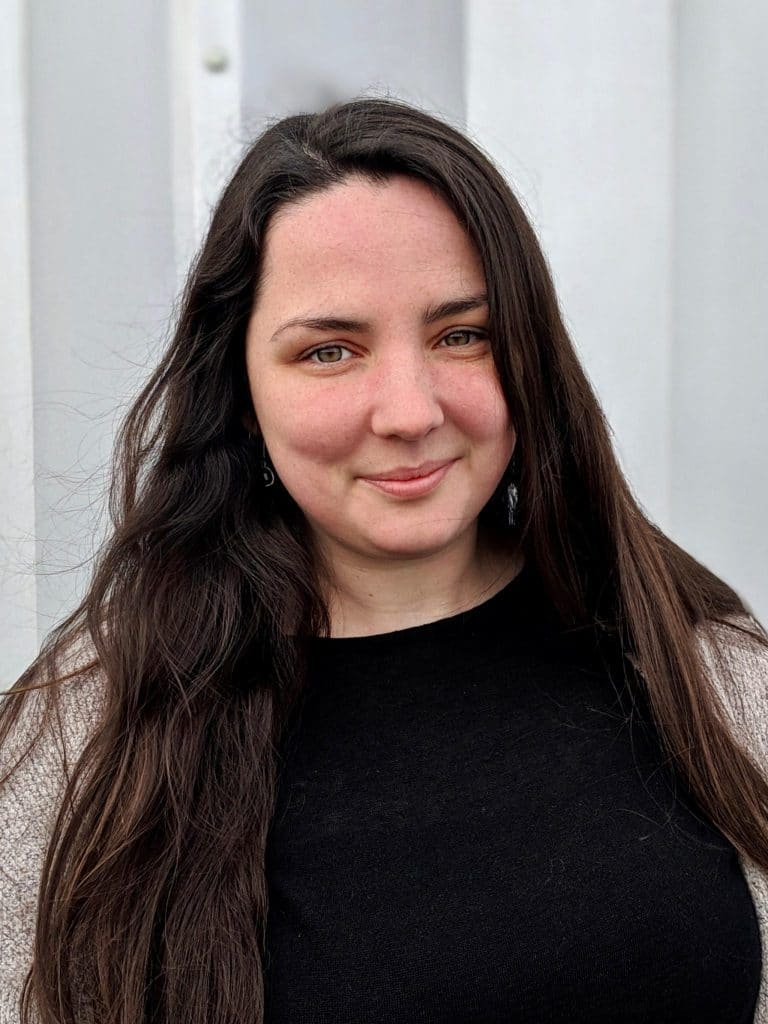 I tasted one of Amelia's wines long before I met her in the County, when she was the lead cellar hand at Creekside Estate Winery in Niagara. I fell in love with the Reserve Sauvignon Blanc, an oaked aromatic white done in the style of Robert Mondavi's Fumé Blanc—an ode to Pouilly-Fumé with literal smoke application from toasted oak barrels. As someone that prefers neither Sauvignon Blanc nor oak aged whites, I was intrigued by the transformation that happened inside that barrel and how it produced something far better than the sum of its parts. Amelia explains the addition of notes like vanilla, smoke, and toast to an aromatic white are akin to adding the rich, lingering base notes to a perfume. When a wine is bursting with fresh fruit and floral, a subtle oak profile can round out the nose and palate, providing balance and complexity. Subtlety is key, and Amelia prefers working with a specific model of Rousseau barrel called 'piano' — lightly toasted French oak, high in ellagitannin, that still allows the fruit to take center stage. She's used a piano barrel for Morandin's 2018 Pinot Gris, and the resulting wine is lush on the palate with aromas of melon, banana, and apricot. There's a distinct smokiness and minerality to the wine, and it would be a superb match for steamed shellfish with fresh dill. In another corner of the cellar sits a small cask that could easily be overlooked if it wasn't so distinct from the larger barrels surrounding it. Inside is an experimental batch of County Chardonnay aged in Hungarian oak. The cask is named Zsa Zsa after the glamorous Hungarian actress, and the offbeat wine inside has a big personality to match. It will be blended into future batches of Chardonnay to add a little bit of Zsa Zsa's charm where needed. The 2018 Mayfield Vineyard Riesling was aged in a neutral oak barrel, showing no perceptible oak bouquet but lifting the fruit to luscious heights while rounding out the palate with creamy texture. The nose is a hit of tropical fruit layered with white peach, florals, and honey laced with tart lemon. The honey, peach, and citrus follow through on the palate with high flavour concentration and even higher acid. This bottle should be cellared for at least 6 months from release.
Spencer Mayer
Assistant Winemaker, Karlo Estates
Over a glass of Pinot Noir, Spencer fondly recalls sneaking out of class in Niagara to make it to the Lailey Winery tasting room in time to buy Derek Barnett's wine. Now, he's making wine under Derek's watchful eye as the assistant winemaker at Karlo Estates. It's a rare privilege to be mentored by your role model, and Spencer remembers feeling starstruck when he interviewed with Derek for the position a few years ago. It seems to be a perfect fit, with Spencer's palate-driven approach to winemaking blending seamlessly with Derek's low-tech methods. The wines we're tasting are the product of Spencer's first vintage with Karlo, and his first as an assistant winemaker. Karlo has a fairly large portfolio of wines, but it's the estate vineyard reds that Spencer is most excited about. It's easy to see why, with ripe, dark fruit character and rich jewel tones in the glass. The 2017 Estate Pinot Noir has classic County cherry, but also loads of earth and smoke with notes of blackberry that follow through to the palate. Spencer is particularly proud of this Pinot, the literal fruits of his labour in the vineyard scouting for pests and disease, consulting with Derek and implementing vineyard care strategies. There's a romantic twinkle in his eye when he talks about that other thing estate fruit contributes to a wine, a something-ness translated from the grower into the vine, intangible qualities of the viticulturist's personality reflected in the fruit. The estate Malbec is another standout wine for Spencer. It was the grape he first fell in love with, and continues to be one of his favourites to drink. The late Richard Karlo took huge risks when he planted varietals that some say have no business being grown in the County, but the 2017 vintage is the payoff—the only County grown Malbec and it's fully ripe with grippy tannins and a lingering finish. Spencer pulls me a sample from a Canadian oak barrel and an American. Both have been blended with the French oak-aged Malbec and put back into barrel for further ageing. He says that to truly show off Canadian terroir, we should be considering the oak that we age the wines in, not just the grapes. The Canadian barrel has herbaceous notes, and the American is all burnt sugar and vanilla—like crackling crème brûlée. These barrels will add layers of complexity to the finished Malbec. Look for it on the tasting bar this Summer.
Maggie Granger
If you don't already know the story of The Grange, you should. A multi-generational family farm-turned-vineyard with a passionate and adventurous mother/daughter team behind it all. The winery and tasting room sit in a historic barn overlooking sparkling creeks and rolling vineyards. The white farmhouse faintly visible through the trees is home to Maggie's grandparents, the first generation of Grangers to plant the surrounding fields. Maggie officially joined her mother Caroline at the winery in 2010 and climbed a steep learning curve to shape the Grange into what it is today. Together they've spent years caring for their vines, listening well, and making wines that very much speak of the place they were grown. Maggie has literally grown up with the vineyard, and her wines are continually getting better, more refined, and mature. With a complete overhaul of the brand expertly handled by local design phenom Chris Del Degan, the Grange is now better than ever, with a diverse portfolio of wines for casual County daytrippers and serious wine geeks alike. The 2017 'Wild Ferment' Chardonnay is possibly one of the best bottles the Grange has ever released, and there's a marked difference between this wine and previous vintages of estate Chardonnay. The wine is perfectly balanced, with a creamy texture and restrained oak allowing bright, fresh fruit to shine. The grapes came from a block on the Grange estate farmed with non-certified organic practices, and after pressing were left on the skin for 36 hours. The juice was transferred to a single, 10-year old neutral barrel and left to spontaneously ferment with natural yeasts. No sulphur was added, and the finished wine was bottled unfiltered. It's exceptional; even the gorgeous hand-painted label of wild mushrooms speaks to the earthy and ethereal quality of the liquid inside. Like the Grange's iconic Bunny Wine, the 'Wild Ferment' Chardonnay is available exclusively in magnum format—perhaps a hint to pay attention to future magnum releases.
Mackenzie Brisbois
Picture a mad scientist in the cellar—playing with variables, deviating from tradition, and treating micro batches of wine with equal parts method and improvisation. You'll start to get a picture of Mackenzie at work. One of a handful of head winemakers raised in the County, Mackenzie is also one of the most the most well travelled. She's completed vintages from the West coast of Canada to South Africa, and travels throughout the off-season to keep her palate sharp and her eyes on the cutting edge of wine. At Trail Estate she's produced one of the County's first Pét-Nats, a wine she continues to tweak and improve on every vintage. Her previous take on Baco Noir was a crushable red called Baco Nuvo that used carbonic maceration to produce a wine that's dark and juicy yet vibrant and fresh—a huge departure from the heavily oaked iterations of Baco that Ontario has become known for. My favourite experiments are the skin fermented aromatic varietals—Rieslings and Gewürztraminers left on the skin for weeks or months at a time, slowly extracting colour and tannin. In 2016 Mackenzie produced a skin contact Riesling fermented on the skins to offset the low acid levels of a hot, dry vintage. She was onto something. The 2017 Skin Ferment Gewürztraminer hit the nail on the head by introducing soft tannins and bitterness to a grape known to lack structure. It was one of my favourite wines on the tasting bar at Trail last summer, and the 2018 release promises to continue to elevate the German varietal above its usual form. Gewürztraminer is known for its lush, spicy aromatics and a fat mouthfeel that can sometimes feel flabby and unstructured due to low acidity. The 14 day wild ferment on skins retains the floral aromatics of Gewürztraminer, but adds tannin, a polyphenol found in grape skins that can leave a puckering, astringent sensation in the mouth and fill in the structural gaps that low acid leaves behind. The wine has a bright, peachy hue and slight haze not unlike Mackenzie's orange wines, despite having only spent weeks on skins instead of months. The nose is slightly waxy, with honeysuckle and orange blossom floral notes that transform into dried orange peel on the palate. Lay this wine down for a couple years to really see it shine.  
Trail
Lee Baker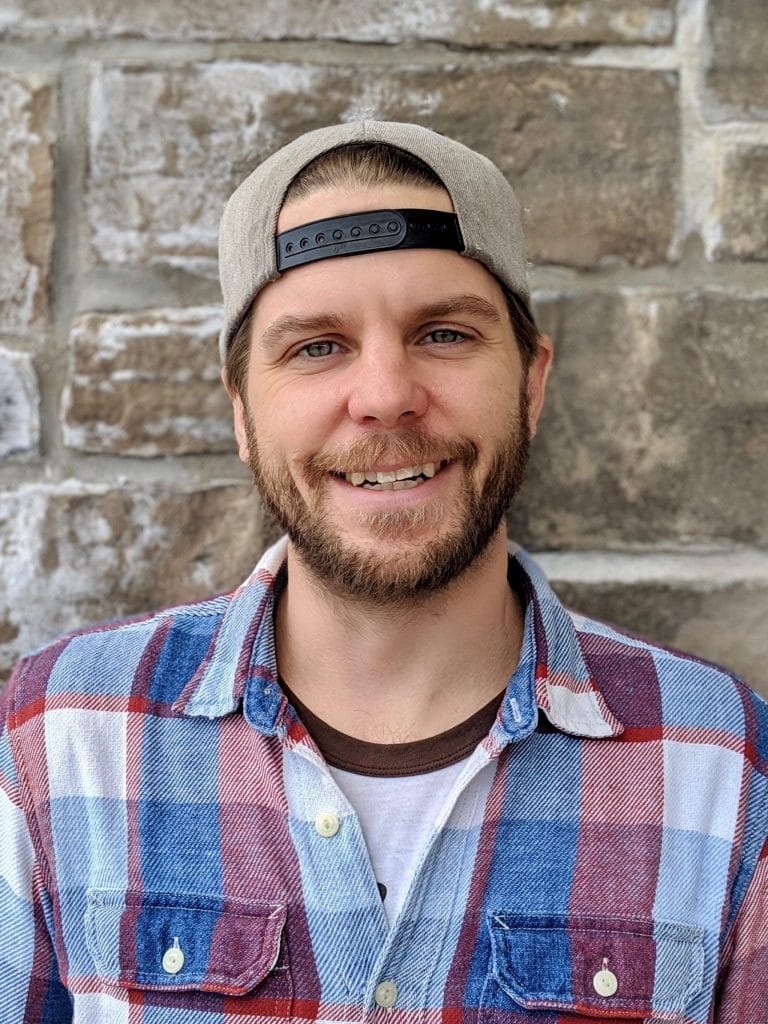 Blind tasting is thought to be the most honest form of wine assessment, with no preconceptions about where the wine is from or who made it. Last summer I was at a dimly lit bar off the Ossington strip in Toronto when I saw an Ontario Pinot by the glass that I didn't recognize. I ordered it, took one sniff and was smitten. Earthy, cherry Pinot notes and a delicate palate that was both balanced and complex. I asked to see the bottle and in the tiniest script at the bottom of the label read "Produced by Keint-he Winery in Prince Edward County". What I had ordered was a private label produced by Lee Baker at Keint-he for an agent selling the wine under his own name. I'd tasted wines from Keint-he before, but in this blind setting I was struck by just how damn delicious it was. Back on County soil, I tasted through the cellar at Keint-he with Lee and learned about his journey from the conventional winemaking region of Okanagan to the minimalist practices of the County. His winemaking style has become more low-tech and less interventionist over the past few years, and the barrels I tasted showed the progression of a winemaker coming into his own, learning how to make the wine he loves in a way that feels honest and deeply personal. But is it natural? Absolutely not, according to Lee. While that word is thrown around a lot to describe wines that have been made without the addition of sulphur, Lee insists the term should only be used to describe wines that adhere to the guidelines followed in France and Italy—most importantly, that the grapes are farmed organically. That isn't to say that County wines made in a natural-esque style don't deserve recognition, but perhaps we should be calling these unsulphured wines something else—unbothered? One of the standout barrels in the Keint-he cellar is an unbothered Pinot, due to be bottled this Spring. I've written about it before, a juicy fruit bomb that's both vibrant and complex. It exhibits the freshness and purity of a natural wine, despite the conventional farming methods used in the vineyard. This wine isn't a regular part of Keint-he's portfolio, but if you manage to get your hands on a bottle, don't cellar it—this is a wine that demands you drink it now.
(Ed. Note/09.19—Lee Baker is now the Head Winemaker for Redtail Vineyards)
Karlee Moore
Winemaker, Harwood Estate Vineyard
Some of the best Pinot Noirs and Chardonnays from Ontario are thought to have come from  Le Clos Jordanne in Niagara. Another Niagara winery, Stratus, is well known for its iconic blends under the artful assemblage of J-L Groux. Karlee Moore honed her craft at both before coming to the County. Now at Harwood Estate Vineyard, she is tasked with steering the ship away from the more commercialized products Harwood has produced in the past and towards a bright new future of quality, terroir-driven wines. Her focus is on estate grown vinifera, fermented dry with minimal interventions and indigenous yeast when possible. One of the first challenges Karlee faced when she took over the role in 2017 was deciding what to do with the unbottled wines she felt didn't meet her vision for the new Harwood. She partnered with Kinsip House of Fine Spirits to distill the wine into a beautifully complex brandy, then blended it into the Marquesa—Harwood's Marquette-based fortified wine. When I asked which of her new wines she's most excited about, she couldn't choose just one. We sat out on the patio and tasted through the lineup to decide. Harwood's Gewürztraminer was previously done in an off-dry style, but Karlee's vintage is completely dry with high acidity, a crisp and floral patio crusher of a white that comes from the sunniest block of Hillier clay loam in the estate vineyard. The Pinot Gris tastes of dried apricots with great texture and high acid, a perfect white for food pairings. Harwood previously made a wine called County Red, a blend of Pinot Noir and St. Laurent. Karlee has bottled them separately for 2017, and has two distinctly different reds to show for it. The Pinot is all County, with notes of cherry and earth followed by high acid and soft tannins. The St. Laurent is more concentrated and intense, a deep ruby colour with aromas of ripe red and black fruit and a vanilla bouquet. Most intriguing is the 2018 St. Laurent. A tough year in the vineyard yielded fruit that was better suited to a rosé style than red, and the resulting wine is neon pink with bright tropical fruit and peach aromatics. Karlee hopes to put it into bottle for secondary fermentation, producing a traditional method sparkling that should compliment the rich fruit bomb in front of us now with yeasty, autolytic character. I'll be waiting for it, and you should too.