Plaid has long been considered the domaine of the Kings of Scotland, followed by the checked Lumberjacks of Upper Canada, the Indie Kids of the alternative 90s and today—on a little island in hip rural Ontario—the unofficial uniform of an army of dads.
Check out some of our fave County dads and their top spots to hang out with their best little people.
Davin Snip, Prop Master, Film & TV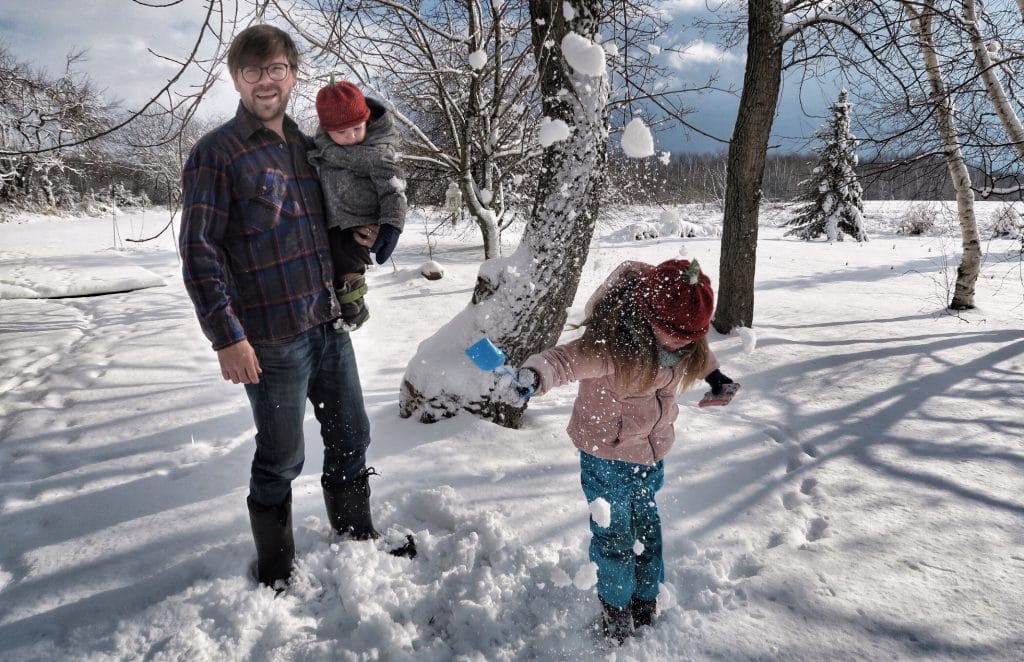 I like to take Marijn and Edie on bike rides to see the neighbour's horse, for walks down to the back woods, swimming at Sandbanks and for dinner at Sand and Pearl.
Mark Andrewsky, Co-Owner at Midtown Brewing Co.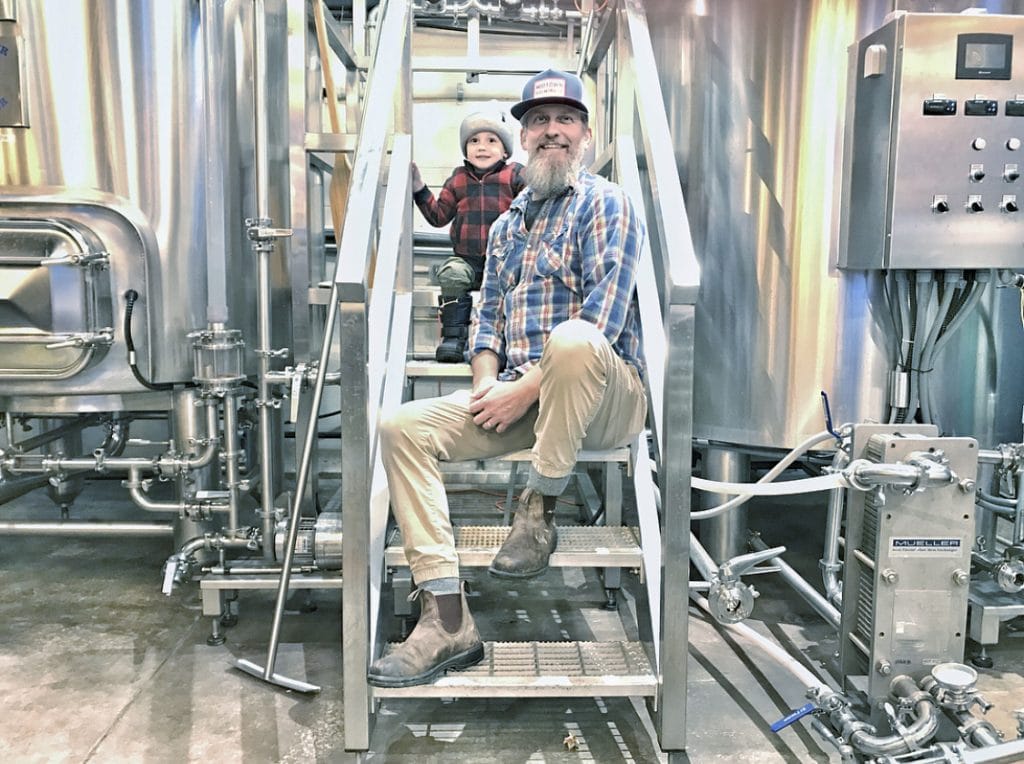 We take Max to Hagerman Farms at least twice a week to feed the animals. Aside from that, rock throwing in the creek and the "Pirate Park" in Welly are very popular on his itinerary—that is, when he's not working tables at Midtown…
Daniel Mayers, Co-Owner at The Bean Counter & Product Specialist for LexisNexis Canada
I like taking Freia and Mobius out to the beaches in our area. I also bring them with us when we visit wineries and breweries—the County is very kid-friendly. Our favourite spot is the kids' corner at Midtown Brewery, we go there a lot in the summer for ice cream and fries.
Jeremy Kelly, Musician
A great day in the County is coffee for dad, pizza slices for the kids, and some time at Benson Park in Picton—then home for a bonfire in the back yard with s'mores.
Grant Van Gameren, Restaurant Owner & Chef, Harry's Charbroiled PEC
Wylie and I tend to spend a lot of time working on our property. You can generally find us chopping wood, picking lavender or weeding the garden. Sometimes we venture over to Cape Vineyards to visit the sheep and other times we head west to Waupoos Winery for the petting zoo. We usually end up at the Waupoos Pub for some fried chicken and perch.
Harry's Charbroiled PEC / Cressy House / Bar Raval / Quetzal
Andrew McLuhan, Director of The McLuhan Institute
A boys' day out with Ezra and Virgil could start at Sandbanks beach, turn into a romp through the cedar forest trails, and end up with us all trying to eat our huge Cones n' Shakes ice-creams before they melt. Dad in plaid and boys in their boots: no schedule, no stress, just adventures!
Rick Szabo, Co-Owner of The Vic Drive-In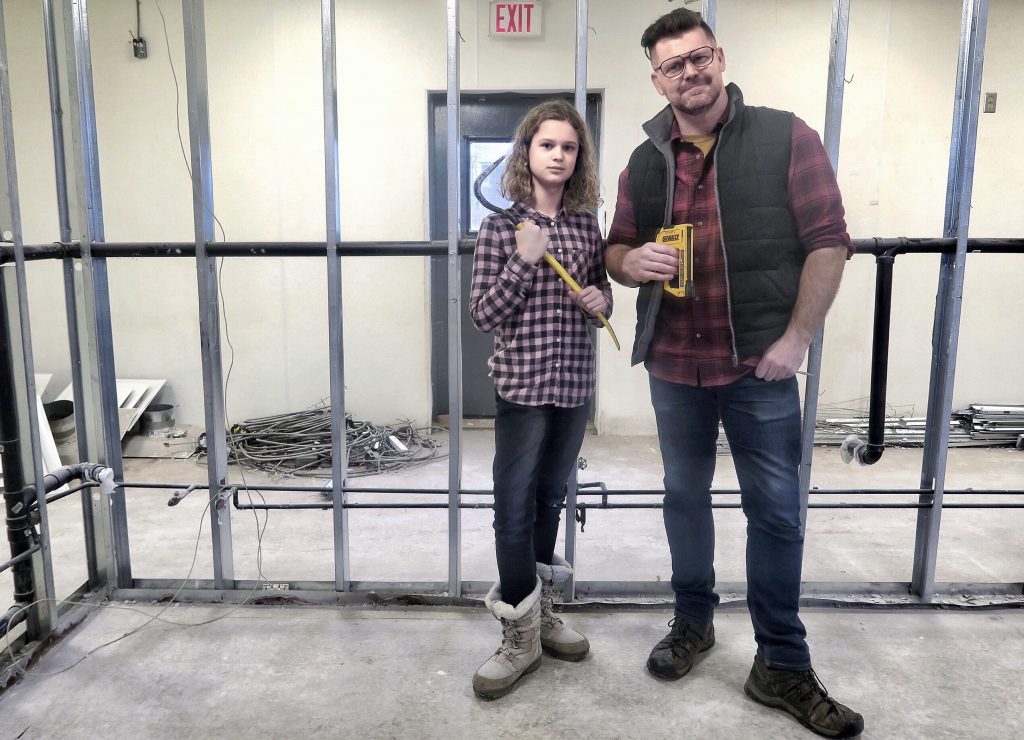 My kids' tastes are as diverse as The County. Jude (17) and I often hit the Regent Theatre and have a tradition of hanging around after a show to get musicians' autographs (he has a pretty sweet collection of signed vinyl.) Zane (15) can be found in winter at one of the County's two hockey arenas, where I'm chief 'Hockey Dad'. In the summer, we go geocaching at Macaulay Mountain or looking for birds for our Big Year checklist. Charlotte (12) and I make memories every chance we can—at Picton's Firelight Lantern Festival in November, The County Kids of Steel Triathlon in June, and Picton's Canada Day celebrations.
Hendrik van der Bij, Owner, Hendriks Equipment
I'll hang out with Elliott and Everen wherever there is water—but I like Sandbanks the best. They play in the sand and I bring my kites along for a bit of surfing. They also love the Picton Skate Park. They're active boys, so I take them places where they can run around and have fun, fall down, get up—be kids.
Jordan Malka, Co-Owner at Beacon Bike + Brew
Levi loves being outside so we go exploring as much as possible. The benches overlooking the dog park in Picton are our urban County oasis where he loves watching the trees and playing with Dad.
Mike Traynor, Owner & Winemaker at Traynor Family Vineyard.
We love to drive tractors, pick grapes, explore the secret beaches, and look for treasure in the County. And, of course, the kids like to hang out at the winery—Quintin, Audrey and Ezra.
Dale Smith, Head Creative, Branding & Graphic Design Studio
The county is full of unexplored off-the-beaten-path wilderness, which is perfect for free ranging fun with Molly and Tucker, the "furkids". I may not have a carseat in the back, but always piles of soft, clean blankets for them to snuggle muddy paws and wet fur into after Lake Ontario adventuring. We head to Point Petre year round, Northport's epic dock for jumping in, and Sandbanks in the off-season for dog swims. The Dunes Trail is our fave daily walk and perfectly timed at 45 minute circuit. But nothing tops end of day sunsets, reflecting off the sand, casting everything in a pink glow as the dogs bound up and down the steep inclines with yelps of delight.