Something about the esoteric, the inaccessible, the fleeting things in life, just make our hearts beat a little faster. And when you apply those qualities to wine, we start to really lose our heads. Cult wines happen when we hit that sweet spot between low numbers and great wine. Add a little back room gossip and those few cases turn to zero. We divided cults into two parts to examine the different between them. This first salon looked harder at small lot releases, a lineup of barely available then/totally unavailable now beauts from around the County.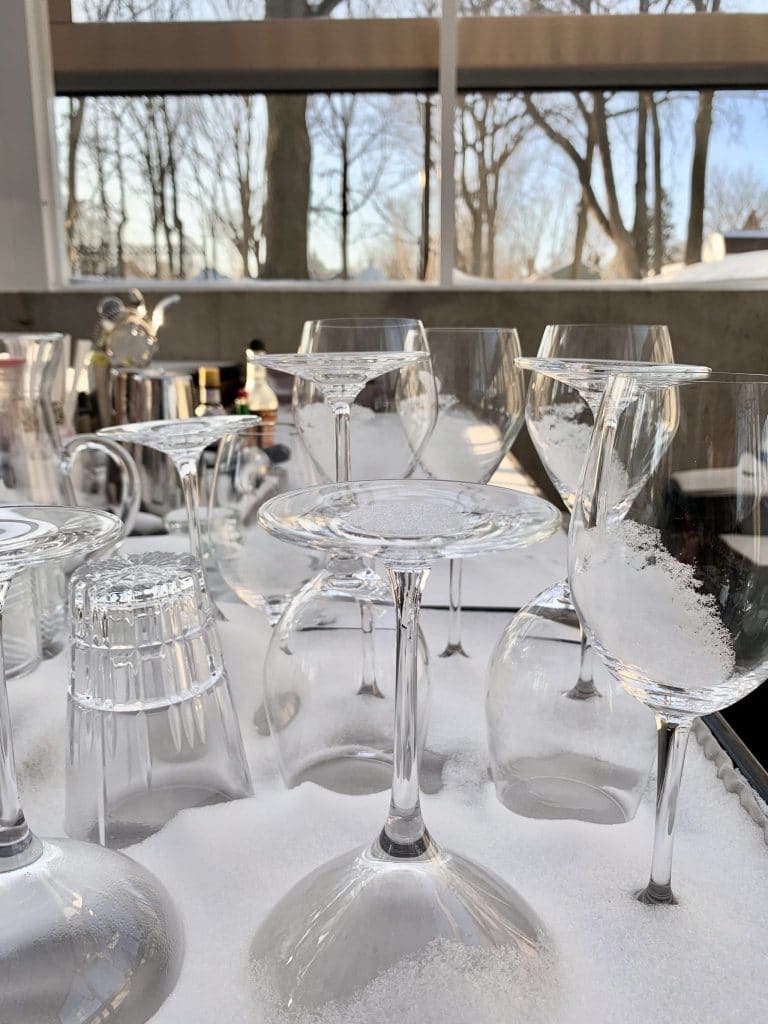 We had a mini-crisis in the conservatory (the windows froze open and it was a beautiful winter wonderland in there) so we tasted in the drawing room in front of a roaring fire. There was a big turnout and it was a good time. The bonus tasting was a highlight—A private bottle of The Old Third Winery's beloved and highly sought after and sold out cider, made with golden russet apples in the méthod traditional (so the second ferment was in bottle), hand riddled and hand disgorged.
Astrid on Small Lot Cults
There are so many gems to be found in and around the County, highly-anticipated wines that either sell out immediately upon release or simply one-offs that if you don't try now, you never will again. Most of these wines are already history and the one that is still available will be undoubtedly be gone very soon.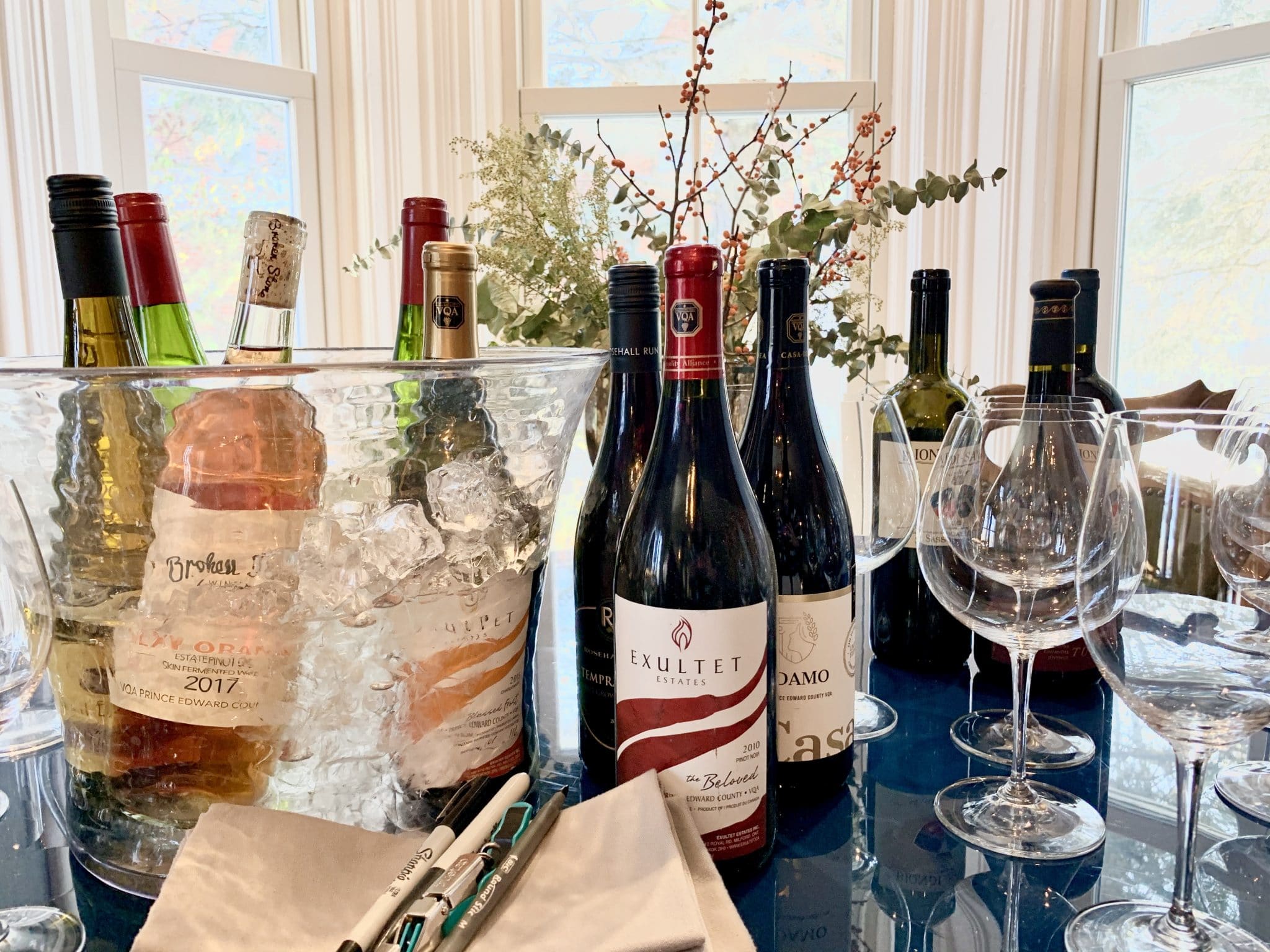 The cult wine phenomenon has its roots in California, where highly allocated wines that are not available to the general public somehow make it into publications like the Wine Spectator (aka. the Speculator, the Dictator, etc.) and then people think they can just walk into a wine shop and buy them. Sadly, most go home disappointed because the wines are only available through an exclusive mailing list—or, if you can afford it, through the auction market. When I lived in Napa Valley, you couldn't even buy Turley wines because of this, no matter how much you were willing to pay!
Of course, not all cult wines are from California. Italy has a long history of exclusivity, a movement underscored by the rise of the Super Tuscans – high-priced, long-lived wines that fell outside of the DOCG appellation system. The producers were rebels in their time, reviled and subject to ridicule by their traditionalist peers, but they ushered in a new age in Italy, one that focused on provenance over tradition. Sassoalloro was one of those, a true original from a historic wine family (Biondi-Santi) who valued terroir and quality above all.
Most Memorable Wine
Exultet Estates Winery gets a lot of praise from within the County and without, but they don't typically offer tastings of their smaller runs of wine—so there are a lot I've never tried.  The Blessed Frost Chardonnay was a special wine from an intense year that separated winemakers from grape slingers—the proof was in the drinking. A lot of love went to Lighthall's Grüner though and it definitely had high points in the memorable department. From the "elsewhere" selection, Super-Tuscan Sassoalloro from Biondi-Santi got the most nods from the standing room only crowd.
Cult Wines, Part I: Small Lots | Re-Cap (11.12.2019)
Exultet Chardonnay "Blessed Frost" South Bay 2015
Rich, ripe stone fruit and baked apple on the nose with creamy vanilla notes and just a hint of wild chamomile. Lean and racy on the palate, echoing the fruit aromas with an added spicy note and finishing with minerality that envelopes the palate through the long, layered finish. Due to the killing frost in late May that wiped out most of the crop across the entire county, only 12 cases were made.
Lighthall Vineyards Grüner Veltliner South Bay 2018
The only Grüner being grown in PEC, and possibly in Ontario (can't find a single one!), Lighthall's inaugural vintage shows a flinty, savoury herbaceous quality on the nose with fine minerality reflected on the mid-palate. Flavours of grapefruit zest, fresh-cut grass and a slight floral component finishes dry and clean with just a hint of typical white pepper on the back.
Trail Estate Vineyards Gewürztraminer Four Mile Creek, Niagara Peninsula, Ontario 2017
Tangy and sweet lemon and tangerine citrus on the nose with rose petal notes peeking through. Intense, textured, and layered on the palate with echoes of orange zest and sweet citrus. Finishes with a kiss of marmalade and apricot sweetness and a wave of skin tannin.
Broken Stone Winery Skin Contact Pinot Gris "Sexy Orange" Hillier 2017
Deep orange in color from the extended skin contact during ferment, a bit oxidative on the nose with a leesy note rising through ripe pear fruit. The palate is broad and slightly creamy with a layer of skin tannins and bright acidity keeping it in check. Finishes dry with a flinty, wet stone note that is so typical of this property.
Rosehall Run Vineyards Tempranillo "Small Lots Series" Hillier 2017
The county's one and only Tempranillo, a light-bodied and light-hearted quaffer with loads of sweet berry fruit, red plums, and spice on the nose, opening up to a savoury spiciness on the mid-palate with a ribbon of fresh coconut so typical of American oak. Finishes fresh and clean, echoing its spicy character with fine tannins and an excellent balance of purple fruit and minerality.
Casa Dea Estates Apassimento Cab Franc "Adamo" Hillier 2016
Rich and intense on the nose with aromas of ripe blackberry fruit, violets, and a slightly tarry note. The palate is ripe, velvety, and plush, reminiscent of Christmas plum pudding. Hedonistic in texture, almost confection-like without being sweet (though there is a little residual), you'll find black, jammy fruit over a core of black cherry, coffee, xocolatl, and spice. A PEC rarity, last made in 2012. As this is the only wine currently available in today's lineup, we suggest picking some up at the winery now as it will sell out quickly.
Elsewhere Selections
JM Sohler Pinot Gris "Winzenberg" Alsace Grand Cru, France 2016
JM Sohler is one of the most highly respected growers in the Alsace, the property a historic vineyard with caves that date back to the 1500s. Opens with an elegant and marked floral character, showing mineral, pear, and stone fruit through its many layers. The highly-textured palate envelopes the senses with a rich and slightly sweet expression of perfectly ripe stone fruit and poached pear, finishing dry with a kiss of minerality. Only 800 bottles made.
Biondi-Santi "Sassoalloro" IGT Tuscany, Italy 2012
Known as one of the original Super-Tuscans, Sassoalloro is the Biondi-Santi family's testament to the Sangiovese clone they are known for. Fresh and intense on the nose with lively berry and violet notes, opening up to earthy, black cherry, blackberry, and spice with hints of leather, tar, and sweet pipe tobacco. Soft and lush on the palate, the layers continue to open with the primary fruit profile firmly at its core wrapped in elegant tannins.
Turley Cellars Zinfandel "The Juvenile" California USA 2016
Deeply colored with a purple hue, it's fresh and fruity, the absolute epitome of California Zinfandel. The nose opens with bright red and purple-toned bramble fruits, giving way to fresh, balanced berries with cedar, orange peel, spice, and tobacco notes alternating through the finish. A blend of younger vines planted in old vineyards across the Turley portfolio, the vines themselves are between six and 25 years old, in sharp contrast to their older vineyards, some of which date to 200 years on ungrafted, head-trained vines. Turley is one of the original California cult wines, and even though they have increased their production considerably in the past 20 years, they continue to sell out to their mailing list soon after release.