Because wine, choc & flowers are the building blocks of showing our significant others love on jolly old St. Valentine's Day—we decided to go in a totally different direction. Instead, we asked some totally random and totally awesome County buds to dish on the local wines that stole their hearts, and then we invited our truest Palentines, Galentines, and Valentines to taste them all with us. I have to say that I really really loved this lineup and confess that it turned me onto County Pinot Noirs in a really serious way. Closson's was sophisticated and suited to aging, Morandin's was a perfect example of a classic Pinot Noir, and Lighthall's had some marvellous funk to it that totally stole my heart.
Who We Chose + What They Chose
Check out the tasting notes and MMW (Most Memorable Wine) below!

Astrid on Wines We Love
Valentine's is not just for lovers, it's a day to celebrate all things we love. We asked seven local luminaries what wines they absolutely LOVE and then chose some of our own. It's a new spin on a day that is better known for flowers and chocolate, and the results were enlightening, but not surprising. Chardonnay ruled the day with pinot noir hot on its heels. Here in the county, wine unites us all, and isn't that what love is all about?

Most Memorable Wines
It wasn't really surprising that a lot of the votes went to Closson's Churchside Pinot Noir (2017) since THREE of our 6 contributors chose it, though the attribution went to Christine Gillingham because she chose it first. Put this bottle down for a few years and it will be "kablammo" to today's "kapow"! From the elsewhere grouping, I personally think the three of us nailed it with awesome and interesting selections, chosen for entirely different reasons. Jordan's Spottswoode Sauv Blanc (2018) took it though (and totally deserved it.)
"Wines We Love", Recap (Tuesday, Feb 11th)
County Selections
Hinterland "Whitecap" Method Charmat Sparkling, Hillier 2018
Loved by Sam
Medium straw yellow with small bubbles and a persistent mousse. On the nose, fresh pear, stone fruits, and hints of lemon candy, echoed on the palate and finishing with tropical notes and medium sweetness.
By Chadsey's Cairns Chenin Blanc, Hillier 2018
Loved by Jen 
Pale and almost colorless with glints of straw yellow. Crisp and clean on the nose with notes of almond paste and a hint of lanolin. On the palate, tree fruits, mineral, and white flowers, finishing with a flinty, mineral flourish.
Closson Chase "South Clos" Chardonnay, Hillier 2016
Loved by Luca 
Medium-yellow with lively reflections, showing lifted aromas of yellow orchard fruit, caramel, cashews, and apple butter. Creamy and opulent on the mid-palate with balanced acidity, showing flavours of baked apple, roasted nuts and fresh-baked bread.
Long Dog Pinot Noir "Top Dog" South Bay 2016
Loved by Stew 
Bright ruby in color with youthful pink reflections, showing dried cherry and spiced cola aromas over savoury hints of cedar. Mid-weight on the palate, opening up to bright yet earthy Bing cherries and finishing with a distinct mineral freshness.
Closson Chase Pinot Noir "Churchside" Hillier 2017
Loved by Christine 
Dark brick color with earthy tones. Lifted, concentrated aromas of black and red currant with black raspberry and tart cherry on the palate. Acidity is a strong presence, as is the tannic structure, which holds through the chewy, spicy finish.
Lighthall Vineyards Pinot Noir "Mes Trois Fils" South Bay 2017
Loved by Evan 
Deep garnet color with brick red reflections. Savoury and a bit stemmy on the nose with notes of leather on the back. Extracted and bold, showing power and muscle on the mid-palate with layers of dried cherry fruit, figs, redcurrant, and pomegranate. Finishes strong with ripe tannins and a foresty note.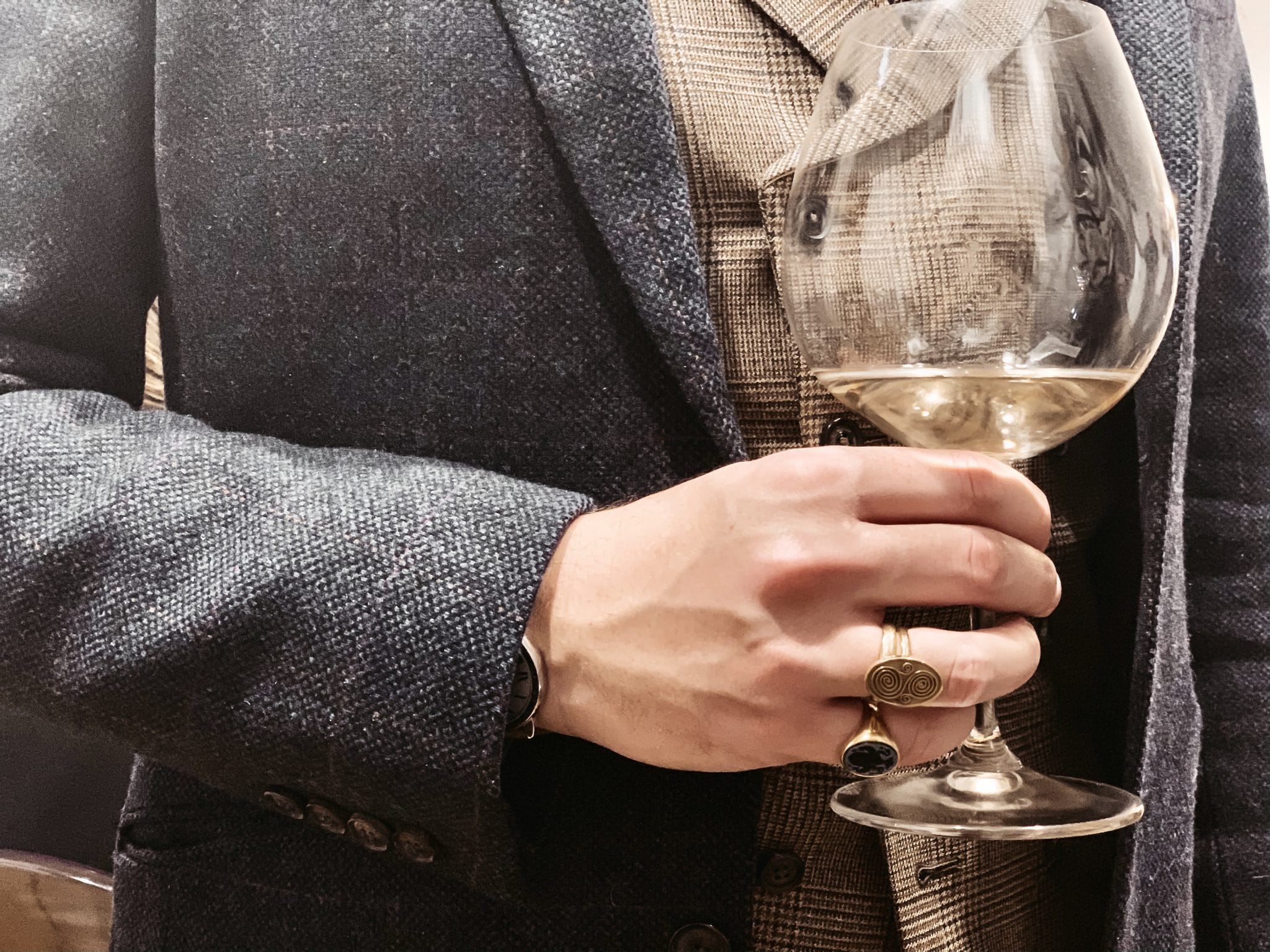 Elsewhere Selections
Spottswoode Sauvignon Blanc, Sonoma County/Napa Valley, California USA 2018
Loved by Jordan
Clear and bright, light straw-colored with green reflections. Immediately tropical on the nose with aromas of pink grapefruit, nectarines, and orchard fruit. Creamy on the mid-palate with hints of lemon curd, guava, and passionfruit, wrapping up with refreshing minerality that lingers through the sweet citrus finish.
Jean-Marc Brocard Chablis 1er Cru "Butteaux" France 2015
Loved by Lonelle
Medium yellow straw colour, clear and bright. Concentrated aromas of lemon curd, candied lemon, tropical fruits, and spice. Fresh and luscious on the palate with a creamy texture, lemon curd and a hint of confectioner's pastry.
Domaine Ouled Thaleb Syrah "Syrocco" Zenata, Morocco 2016
Loved by Astrid
Black and nearly opaque with garnet hues. Highly expressive with aromas of black licorice and dried herbs underpinning notes of black cherry, tar, and grilled meat. The palate delivers a savoury note enveloping a core of blackberries and red and black plum fruit that persist through the long, juicy finish.
Bonus Pour: Morandin Wines Pinot Noir "Sangreal Estate Vineyards" Hillier 2017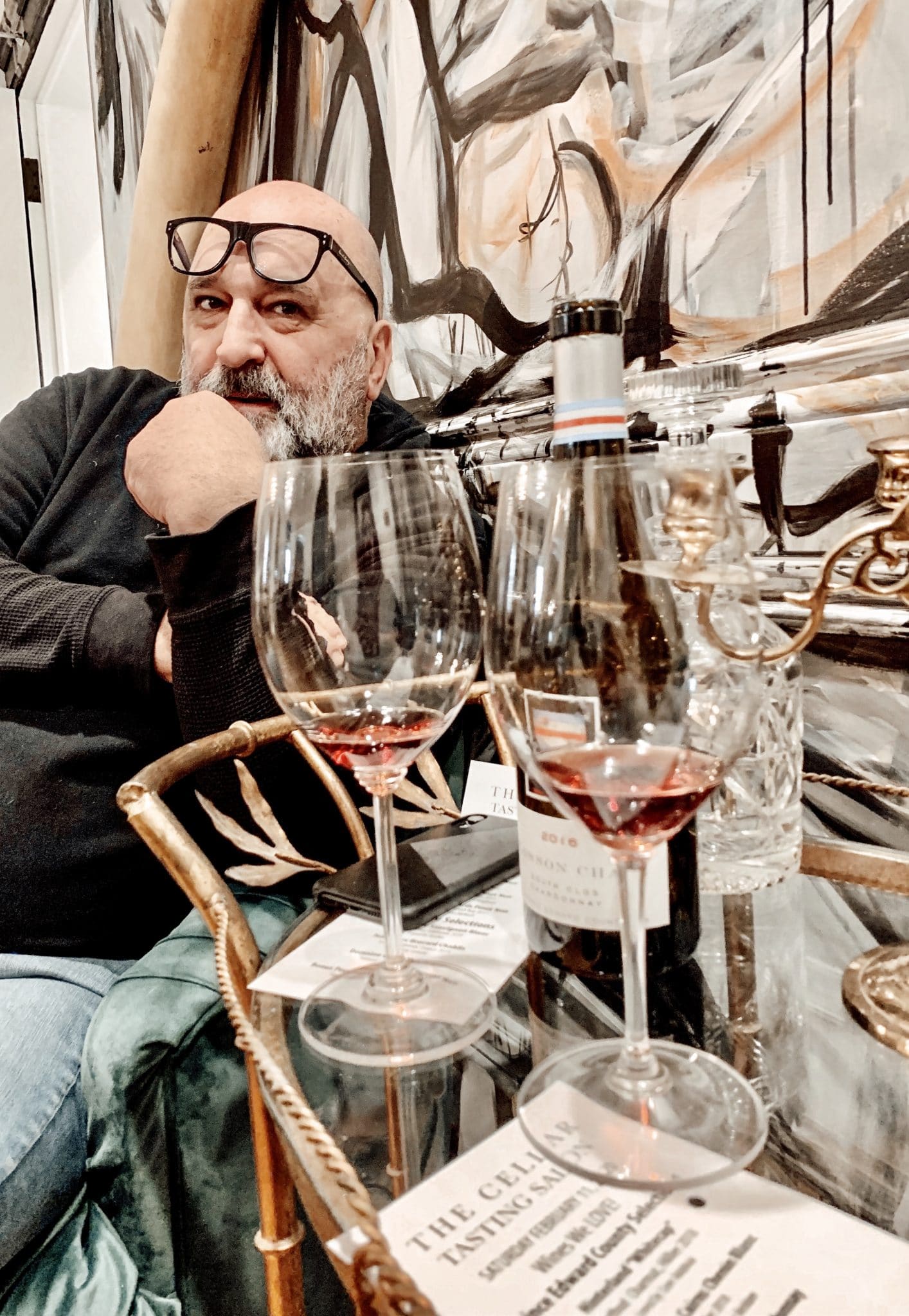 Loved by Cam 
Dark brick color with black and brick-red reflections. Ripe and juicy with tart cherry, fresh black plums, floral and herbal notes. Medium-weight on the palate with tremendous elegance and balance that shines through the ethereal finish.