For the last nine years we've marked the May long weekend at Small Pond Arts by hanging a large handmade banner on our old concrete silo during our annual "Silobration." It's a ritual we created as newcomers to the County in 2010; each banner is unique and stays up on the silo until the weather claims it, usually in the fall. My husband Milé and I deliberate carefully over the design, after all, we have to look at it for half the year. In early 2017 we were brainstorming the year's design; America had recently made a very poor choice at the polls, and it seemed that everyone I knew was feeling depressed about the state of the world. This general malaise led us to our choice of that year's design: interlocking rings, a hobo symbol meaning "don't give up." Hobo symbols, used from the 1890s to 1940s, were chalk or charcoal markings left behind for fellow travelers, helping each other find food, lodging, and stay out of trouble's way. But the "don't give up" symbol was different from the others; it lacked the practicality of the other hobo signs. It was an emblem of encouragement from one stranger to another, and it spoke to us.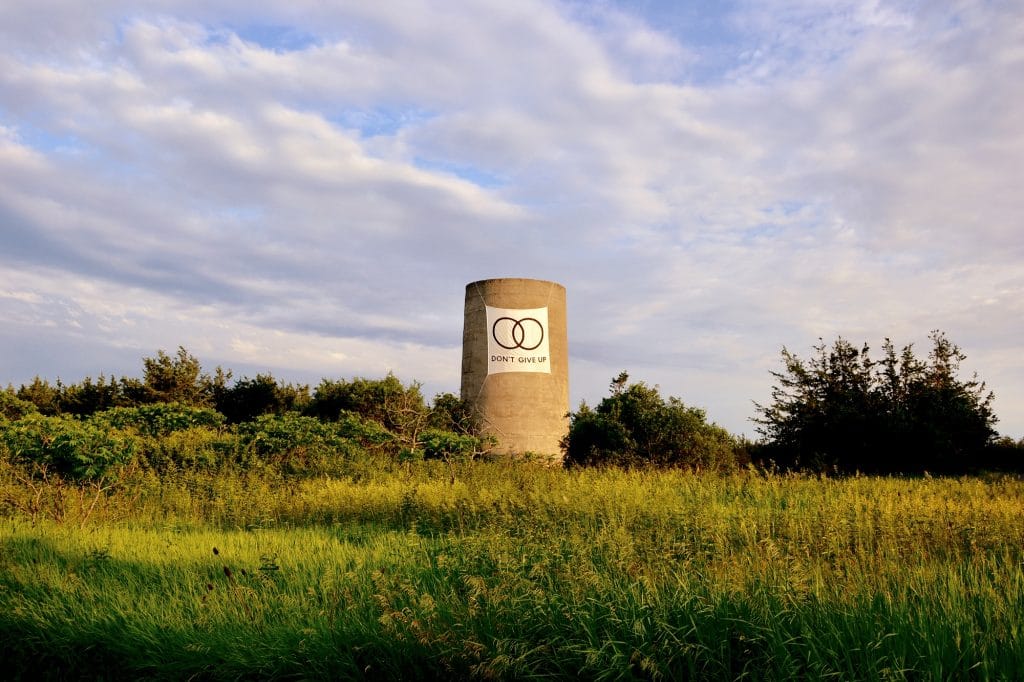 I loved that banner. I saw it every day and it buoyed my spirits. When I was feeling tired or ready to quit whatever I was doing I'd see that banner and think, "You're right, banner! I won't give up!" I guess it's the large-scale equivalent of hanging an inspirational message over your desk, but the banner message was shared with every person who drove down our road that year. Words of encouragement from one traveler to another. Fittingly, this banner lasted longer than any other, not coming down until April the next year.
"Not Giving Up" is something I think about often, and is especially relevant for those of us taking the road less travelled. Wouldn't it be easier just to get a regular job? More than talent or skill, I think the key to success is tenacity. But where does this stick-to-itiveness come from?
I asked five County entrepreneurs in the realm of arts and culture what motivates them. Especially when things are difficult, what keeps them going? Their answers are as varied and eclectic as they are, and reminded me that we have so much to learn from each other.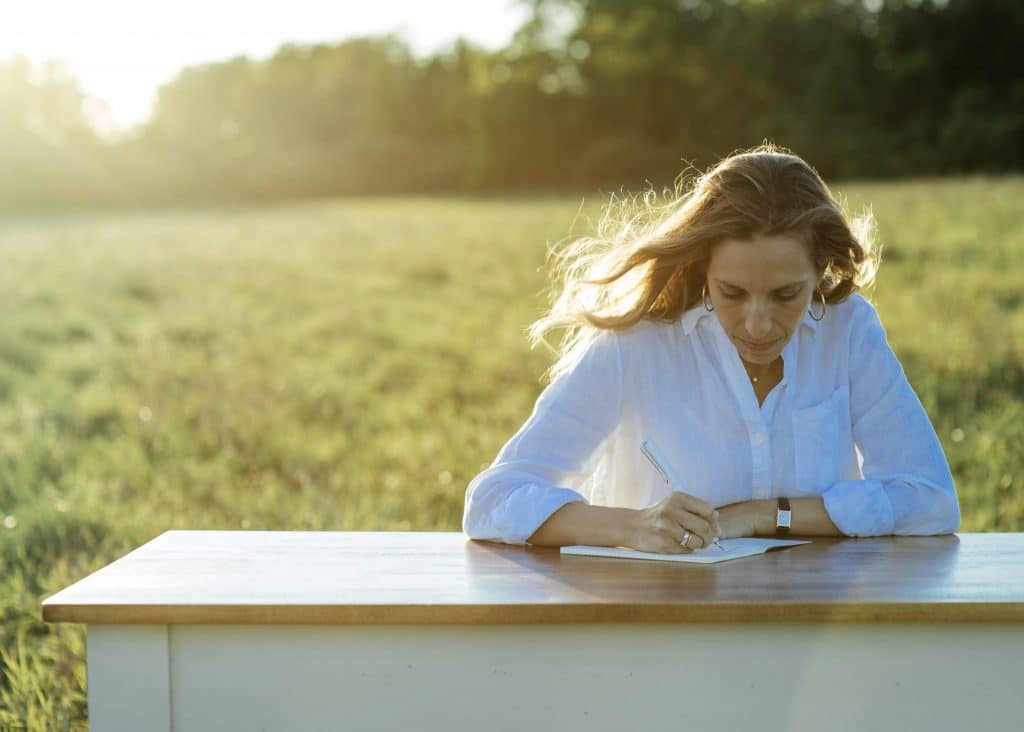 Sarah Selecky – Novelist
Ultimately, radical rest is the thing that keeps me going when things get tough. It doesn't sound like doing nothing can be motivating, I know. But more often than not, when I give myself permission to take a big piece of white space, it can change my perspective in the best way.
I mean being completely unproductive: surrendering to the nothing. I will stare out the window or sit in the woods for a few hours without talking or thinking or reading anything. I have to periodically unplug and reboot myself like this to clear the glitches.
Another word for doing nothing is meditation, of course—but calling it "meditation" makes it feel like something I should do, something for my to-do list. I prefer to call it doing nothing.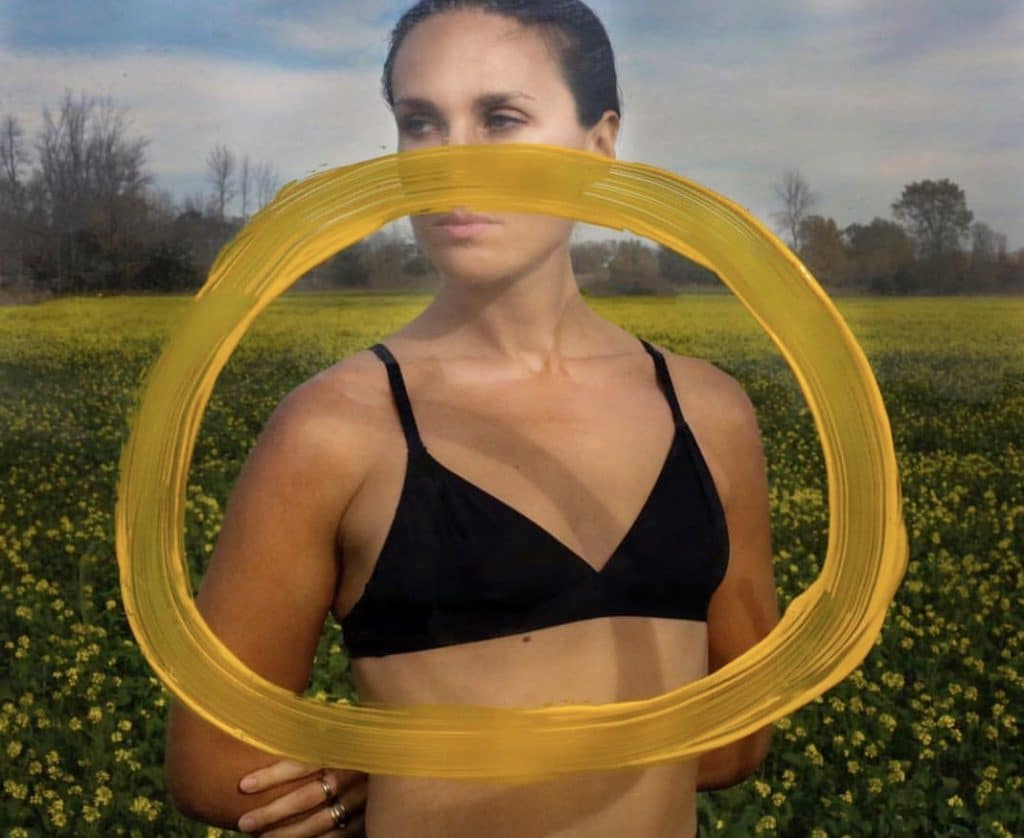 Melissa Larkin – Recording Artist & Entrepreneur
A.K.A. – Co-founder, Director of Programming, songwriter & performer at Darkspark & Villas
My motivation stems from one thing: how I feel. To me, living a creative life means following gut instincts and emotions. If it doesn't feel right, I don't do it. I've learned to trust in my intuitive ability to guide myself and my businesses to incredible places. The hardest times are always the times when I've lost sight of that internal compass! Myself and D'Ari, my partner-in-everything, have been living in PEC for the past 11 years. We've had to build everything from nothing, which has taken so much hard work, perseverance and faith. There have been many times when the only thing driving me forward is a feeling that it is the right thing to do.
Motivation and fulfillment also go hand in hand for me. When I was operating exclusively as an artist, I felt like something was missing—the music world can often feel vapid and narcissistic. Building Darkspark helped me to build on my artistic passion, while simultaneously fulfilling my desire to do something meaningful in this world. This intersection of art and action motivates me to push boundaries as an artist and entrepreneur, and ultimately live a creative, fulfilling life.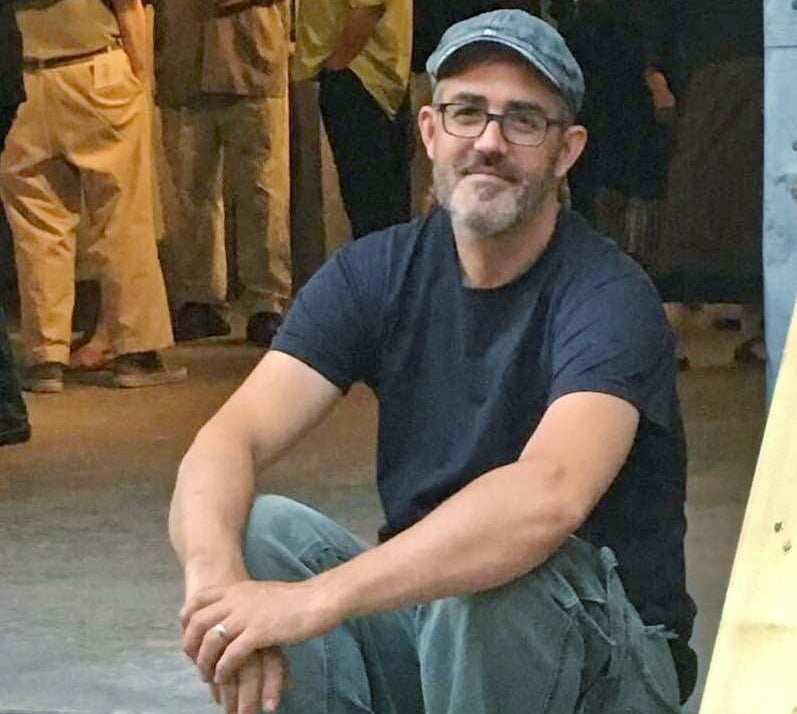 Hri Neil – Visual Artist, Designer & DJ
I run on pure refined Freakpower™. Pushing the boundaries of creative freedom within my chosen community is what motivates me the most! So many of the people I draw my inspiration from have championed brave and singular visions against backdrops of the safe and the banal. If I see something missing from the life of my community I want to fill that void.
Think of the teenagers! When I was a teen I was artsy and "weird", I found my place in theatre, avant-garde music and the visual arts. That acceptance and validation within a community was foundational for me. No matter what your age, when a group of misfits is given space a scene is born and generates creative magic that resonates and inspires. I'm consistently motivated to bring together those unheard voices, allow them to cross-pollinate, and give them space to present their visions and perspectives.
However, as an as an entrepreneur and gallerist, I have to be somewhat pragmatic. I strategically program the shows I present to alternate between work I know is commercially viable, and shows that may be more challenging—but that speak to me and that I feel I need to present. It's those risks that keep me focused and energized and when a more challenging show succeeds it gives me the fuel to keep pushing forward.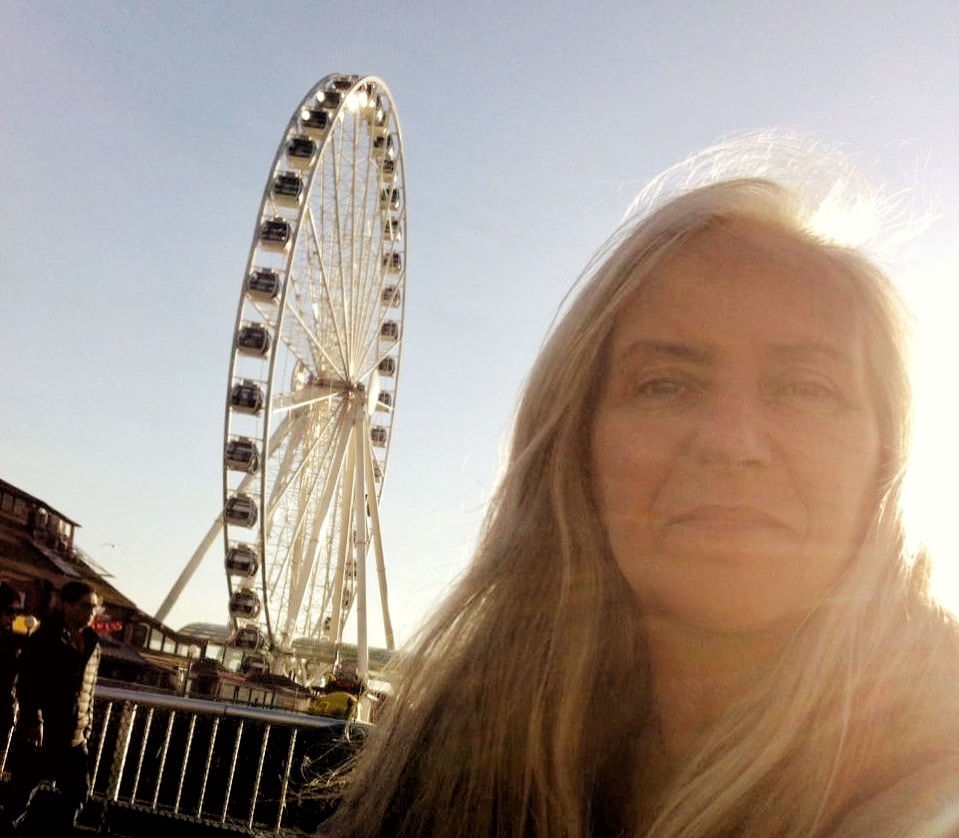 Christine Renaud – Community Organizer & Arts Facilitator
Viewing the world through my anarchist lens is what keeps me motivated. That won't surprise those who know me, but some may not know that it's this anarchist spirit that drives me, this love for the potential of each other beyond the confines of current paradigms, and the possibility of transforming the world. A passion for what's beautiful, coupled with a need to nurture even more beautiful possibilities sustains my motivation, especially in creating need projects that reflect the world I want to live in.
As to what keeps me motivated, it's definitely the people around me, especially the solidarity of friends and family; it's a feeling that I'm not alone in my world view. And what solidifies it all may well be simple tenacity; a determined unwillingness to accept the status quo and refusal to believe that we can't be better as humans and as a society. I wish it were loftier and more poetic at times, but when stripped bare, that's pretty much it.
Lastly, when things get tough and my motivation is low—which happens more frequently than I'd like— caring people get me through it, again. That, a good book, and a new project!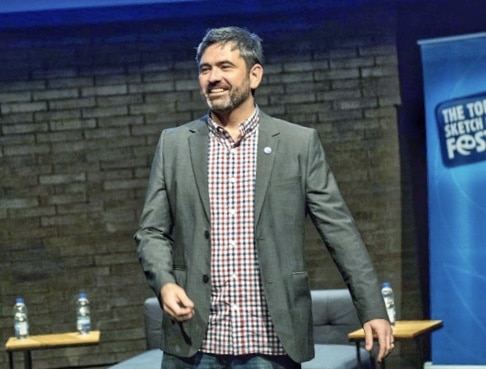 Paul Snepsts – Performing Arts (live comedy)
It might sound silly to say, but I take laughter very seriously. Behind the scenes of a kickass comedy festival filled with throngs of people and uproarious, euphoric laughs, very real challenges exist. When everything works, there's plenty of praise and credit to go around. But when things don't go according to plan, the buck stops with me. I've made mistakes. I've taken risks and been wrong. Those are lonely moments… having to explain a crap turnout, or missed targets, or the loss of a key sponsor, or a budget deficit.
In those moments I think about good ole George Bailey and his little angel-pal Clarence in the film "It's a Wonderful Life." I try to think about what the world would be like without this dum-dum stuff I do. I think about the community my efforts have helped to create and the hundreds of artists these efforts have helped support. I think about audiences of strangers laughing together, and about young people who find a voice and a sense of belonging through comedy. I believe that time is the real currency in these lives we live. I choose to spend mine on making people happier than they were before they interacted with me and all this nonsense I do.
Sometimes I fail. And when I do, I take my lumps. I lick my wounds. Then I get up and get back to work. It's never not worth more effort.