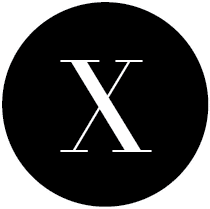 Address: 3272 County Road 8
Neighbourhood: Waupoos          
Listed At: SOLD
^ Click on the X button to add this listing to your experience list
A beautiful 30-Acre Estate with 560ft of sandy beachfront, a large home, a beach house and an outdoor kitchen dining pavilion for entertaining.
These days, it's rare to find the opportunity to purchase a large private waterfront property in Prince Edward County's most desirable area. The East County Waupoos is known for its waterfront, hollyhocks, pub, cidery, wineries, cheese factory, deep water marina, roadside local produce stands and lovely long cycling routes. It is a welcoming community of artists, musicians, professionals and farmers. The Beach Waupoos
On the estate, is a beach house, a dining pavilion, and a large, high-ceilinged, open-concept home—secluded by a beautiful private winding entrance through an old world forest.
"There are some properties that have absolutely no comparable. I've spent a great deal of time at The Beach Waupoos over the past three years—both as a guest and as a renter. I can honestly say that it's one of the most special privately held pockets in Ontario, if not far far further afield. From the romantic white sandy private beach to the magnificent dining pavilion, the perfectly outfitted beach cottage to the grand room in the main house—I've shared beautiful wine, meals, and conversation here with incredibly special people from across the globe who are all equally enthralled with every moment spent in this magical paradise."
— Lonelle Selbo, Publisher & Editor-in-Chief at LIFE AU LAIT