There's a new crop of Instagram-based boutiques bringing curated vintage virtual shopping to Prince Edward County and Bay of Quinte. Each one has its own unique style, cultivated by the passionate entrepreneurs behind the brand who function as your personal picker, retailer, and stylist—all from the comfort of your couch. Whether your taste is bohemian, glam, retro, or chic, there's an awesome collection waiting for you to scroll through it. Here are our favourite picks.
"The Treasure Trove"
Trove & Time by Breeann and Kalyn Blakely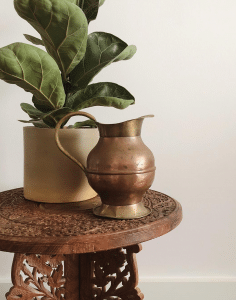 Trove & Time is an eclectic mix of vintage, mid-century, and bohemian. Their pieces are both minimal and playful, with a strong affinity for brass and wood. The Blakely sisters have always had a love for home decor, design, and all the things that make a house a home. Both come from a design background and their eye for aesthetics is deliciously apparent in their endlessly scrollable Instagram feed. The sisters are drawn to high quality, functional pieces crafted from natural materials, and especially love finding handmade pieces. "That's when the love really shines through," says Breeann, "It's pretty cool to think that a piece had a story already and we can still give it a future story without it going into our landfills. I hope our concept is not actually unique. We hope that thrusting and supporting all businesses is on the rise and we can be an inspiration to others."
"The Individualist"
Bubble & Squeak Vintage by Nadia Rahman
Nadia is one of those instantly memorable County characters— warm, passionate, and brimming with creative energy. Her shop, Bubble & Squeak, is all about the in-person experience. She rushes around plucking pieces from her piles of vintage clothing with the exuberance of a school girl at a sleepover party, but the chaotic energy belies years of experience working as a personal shopper and private stylist for an elite clientele in the world of luxury goods and designer fashion. Nadia strives to curate her Instagram page with authenticity and honesty, but the real goal is to work with her clients in person. Pieces can be reserved through direct message, but private shopping appointments are available at her home in Picton, with the full catalogue available for perusing. As Nadia puts it, "Each client is as unique and individual as the clothing. I'm there as a matchmaker in the form of a stylist, marrying the past with the present. My intention is to connect the person to the piece, so that it can have a new life, a new story, and new memories."
"The Modern Classic"
Laundry Club by 
Laura Voskamp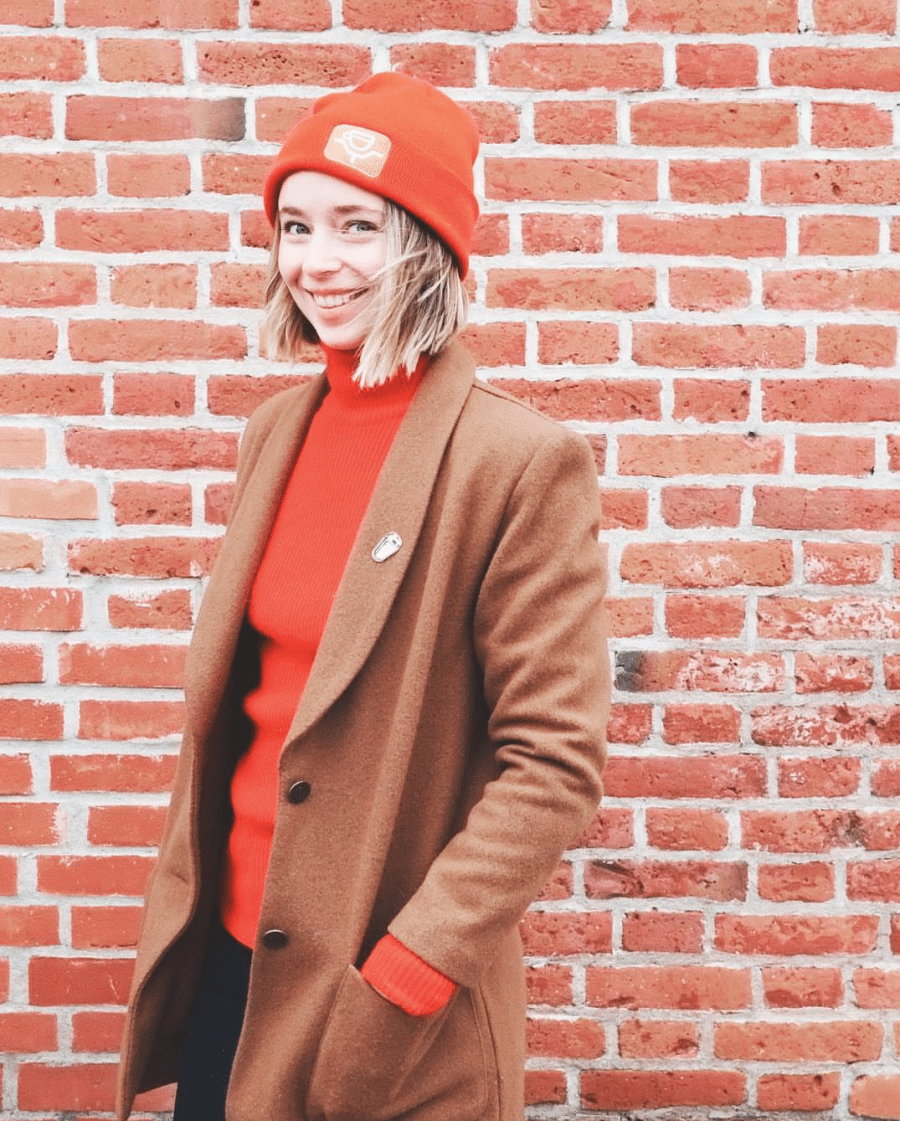 What started as Laura's personal vintage collection has expanded into a thriving shop filled with quality items made in North America and a look that is all about wearability—vintage without looking vintage. She still chooses items based on what she would wear, both in style and size, which makes it easy to model the clothing for photographs. It's also helped develop a core of repeat customers of a similar size that know they can shop Laura's feed and buy clothing that's guaranteed to be the right fit–or a small-medium. It helps that she has an eye for classic pieces that blend easily into most wardrobes—think natural fibres like silk, cotton, wool, and leather in neutral tones of white, camel, and navy. Laura ships worldwide from her website, or offers free local pickup in Belleville at The Brake Room or Bay Barbers.
"The Northern Star"
Folk and Forage by Rachel Hope Hawkshaw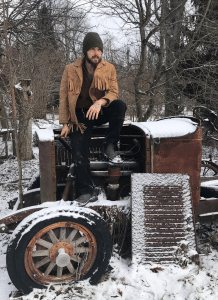 Heavily influenced by the culture and lore of her hometown of Tweed, a.k.a. "The Gateway of the North", Rachel has a created a collection that is deeply personal and steeped in heritage. The relative new kid on the block, Folk and Forage already has a strong sense of style that Rachel describes as an extension and reflection of her environment on the Canadian Shield. She chooses rugged, folk-inspired pieces made exclusively from natural fibres like silk, leather, wool, and linen. By day, she's a farmer and viticulturist, and the clothing seems a natural fit for the agrarian lifestyle. She considers Folk and Forage to be in its soft launch phase, so look out for new listings appearing on her feed soon.
"The Time Traveller"
Magpie Thrift Shop by Kylie Aucoin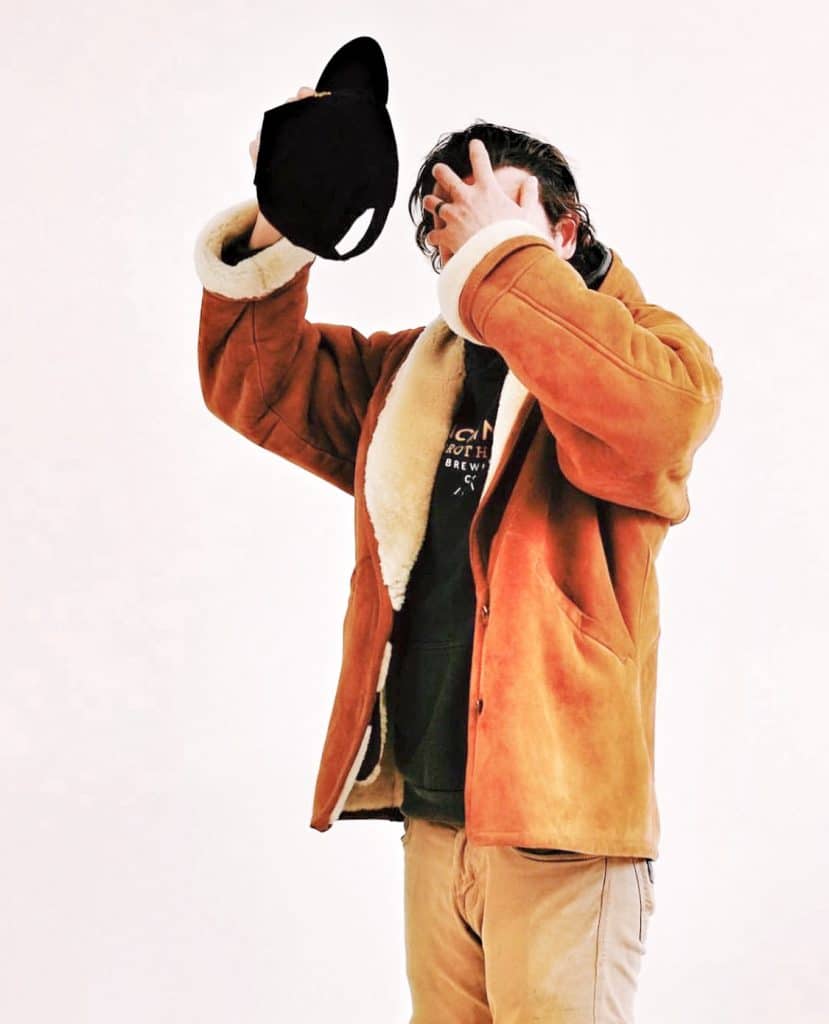 Kylie's shop is all about the feel. She even created a Spotify playlist for clients to stream while they scroll, a mix of lo-fi beats and jazzy vibes. The clothes, too, are meant to be felt. Her style is heavily tactile—thick knits, worn leathers, vintage furs, and anything that makes you want to run your hands over it (keep an eye out for knitted treasures from an upcoming trip to Iceland). Kylie's vintage spectrum runs anywhere from the 1930's to the 1990's, a self-described "time-traveller's closet". The clothing is certainly unique, but Magpie's true aim is to create a safe space for folks to shop comfortably and affordably. Kylie prides herself on being open with her clients, giving honest opinions on items in her collection. Her goal is to put the humanity back into shopping, creating an atmosphere on her page and at pop-up events that invites you to hang out, feel the clothes, and above all have fun.