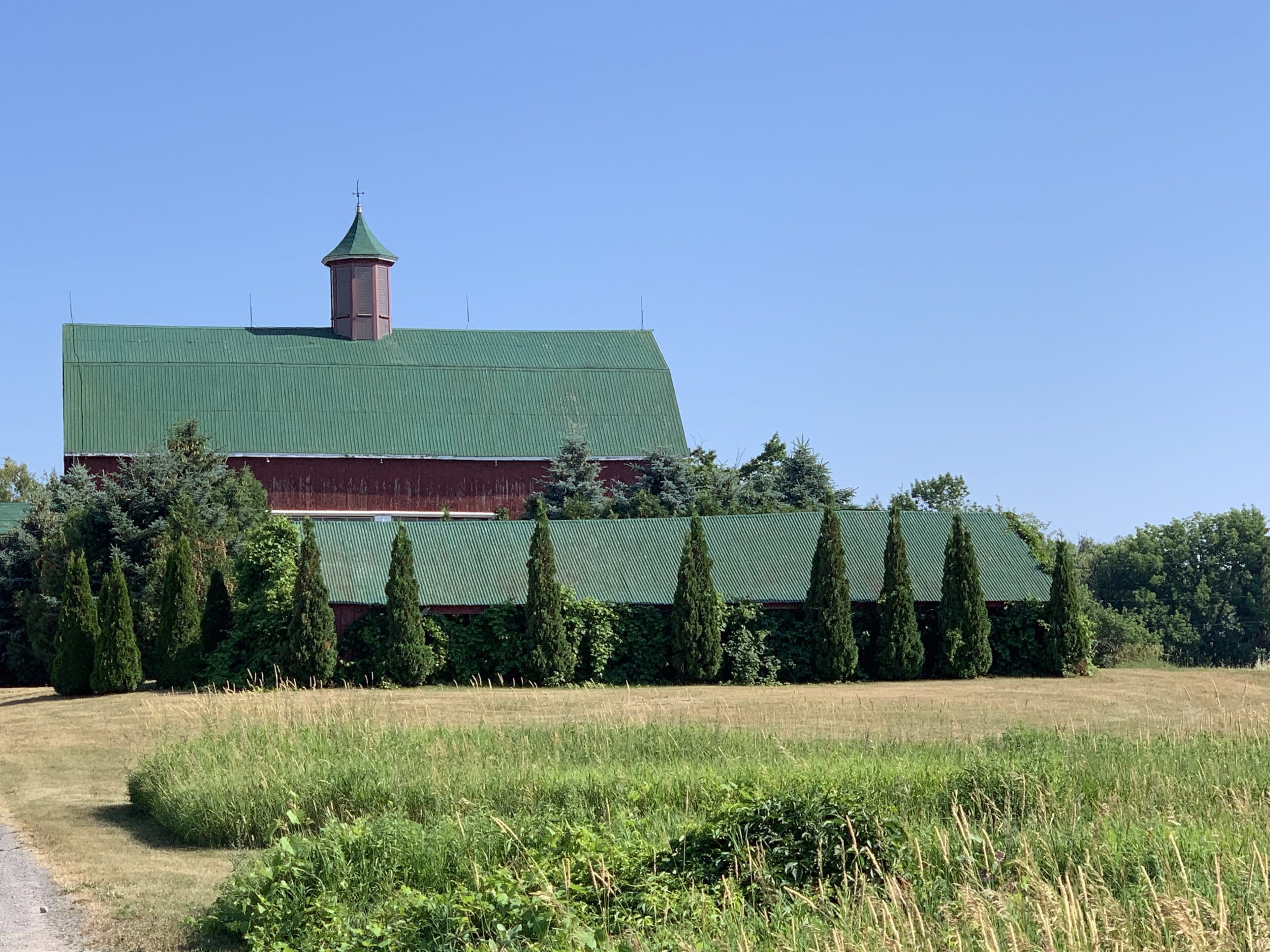 The Eddie Hotel


| Hotel, Shops & Events
Having been married on a farm, and both coming from hospitality backgrounds, we fell instantly in love with this property. Dating back to 1860, when the main house and the iconic Red Barn were built, these buildings stand as one of the most recognizable views in The County, and one of the best preserved examples of loyalist architecture in the area, inside and out. With 12′ ceilings and original details throughout, the Main House Suites offer the comfort and sophistication of a fine country home, while the Carriage House offers guests a less formal, more independent travel experience with 2 bedrooms, 2 bathrooms and a kitchenette. For the budget conscious traveler, we have 3 Bunkie's at $125 night (seasonal) The property also features a pond, orchards, direct access to the Millennium Trail, including bikes and snow shoes for overnight guests, and coming soon, expanded gardens, enhanced amenities and newly decorated suites. The Eddie offers year round overnight accommodation, wedding, event and conference facilities, including Event Management by Country Road Events, as well as Nellies, a shop created to make at home hosting easier. Also on the property is the renowned local theatre group, Festival Players in the newly created BMO Theatre Pavilion at the Eddie.
CONNECT WITH US!
Learn more about our accommodations, our gardens, our land, our shops and more
THE EDDIE WANTS TO SEND SOME #COUNTYLOVE TO
HELLO BONJOUR //
FOLLOW THE COUNTY LOVE CHAIN +
CLICK THE YELLOW ICON TO VISIT THEIR STALL!