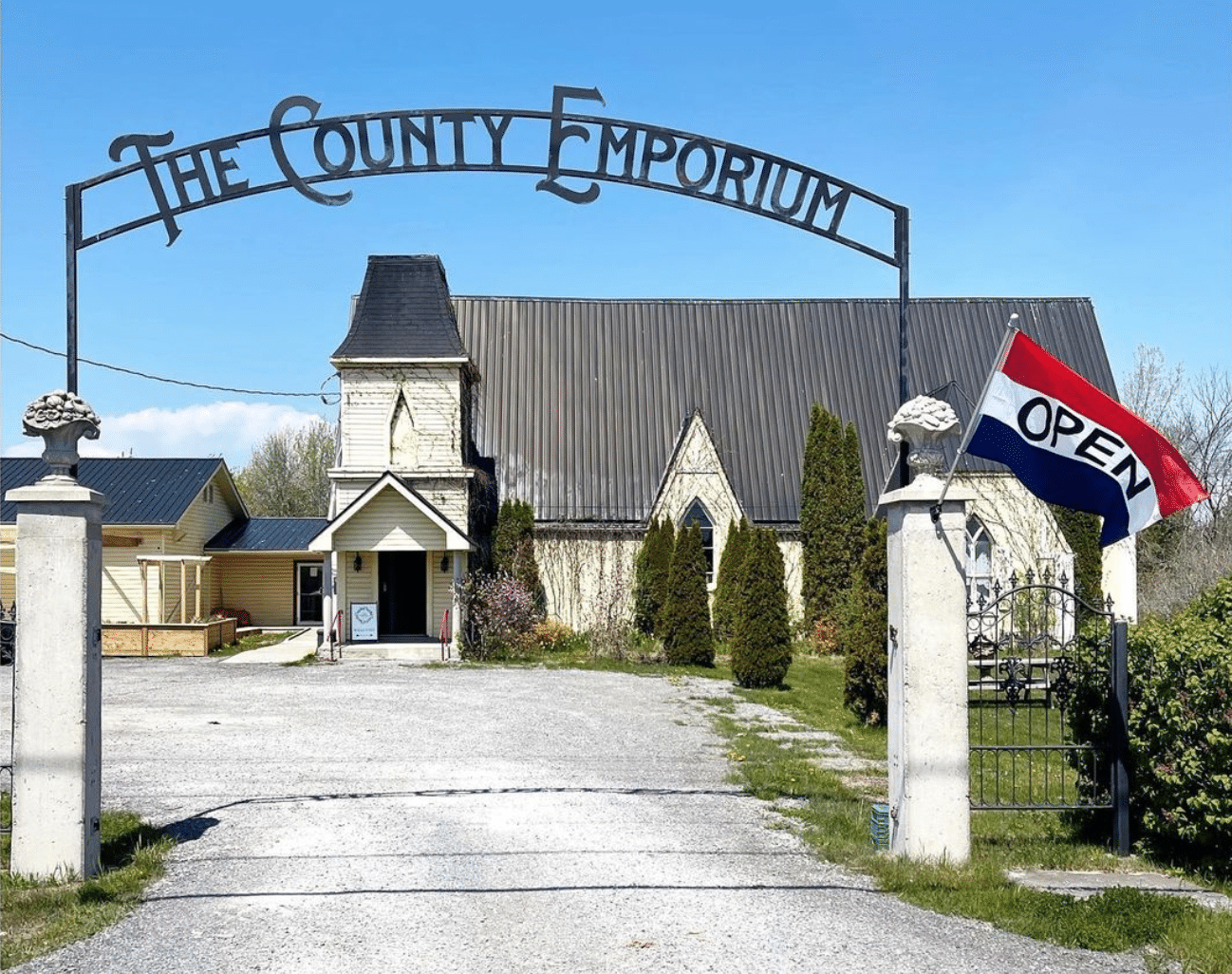 The County Emporium


| From Picnics To-Go to A Family Patio 
We're like a really weird general store! And we're licensed.
Just as you enter Ontario's newest hottest wine country, you'll find this eclectic shop. Located in a once charming old church this is a must stop for locals and tourists alike. Plan to spend an afternoon sipping drinks on our spacious licensed patio while the kids play in our yard. Then step into the beautiful old chapel and shop our favourite things. From local food, to Smash+Tess, Tofino Towel, Jackson Row, Hatley, Yeti and more. Grab a pizza & beer special, we have one of the largest selections of local beer, wine and cider!! Need a yeti cooler stocked with cold beer for the perfect beach afternoon? We can help! And on your way out grab some local coffee, delicious Montreal bagels and locally made hot honey butter for the morning. We've thought of everything. The County Emporium welcomes everyone. We can't wait to see you!
Order ahead or shop the store today!
visit our online shop
THE COUNTY EMPORIUM WANTS TO SEND SOME #COUNTYLOVE TO
BLOOMFIELD BEAUTY CO //
FOLLOW THE COUNTY LOVE CHAIN +
CLICK THE YELLOW ICON TO VISIT THEIR STALL!