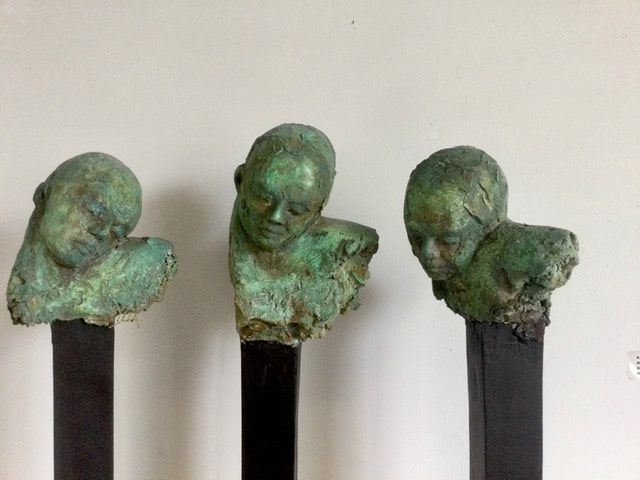 Dahlia SL Gallery


| Art + Events 
"We are a mother daughter team, united in our modern approach to bringing you evocative art experiences in an event based format."
The magic behind DSL Gallery is the united mother-daughter team of Belinda and Dahlia. Dahlia, 17 is a prolific and serious artist, while Belinda has a passion for the arts in collecting and as an amateur painter herself.
"Visiting local galleries and museums have always been a way that we've enjoyed spending our time, so we decided to establish a gallery together."
Merging Dahlia's passion for the artistic process and Belinda's focus on the relationship between art and its viewer, the concept would address the multifaceted role of art.
Their first show, 'Stripped' is a curated pop up event in October. It explores the relationship between portraiture and figure through 3 Ontario artists.
'Stripped' emphasizes the human body and the portrait as a vehicle for personal emotional reactions to intimacy. The artwork will evoke and ignite, capturing the hearts and minds of the audience.
Each work is selected to reflect perspectives of the physical body, and our identification with emotion and intimacy or the lack of.
Exhibition Dates:
October 16-17 (Opening Weekend)
October 23-24
Private viewings are available throughout October and Thanksgiving weekend on October 9-11 by appointment.
*Follow us on Instagram for Behind-the-Scenes & First Looks!
Visit our site to learn more about us
& watch for upcoming exhibitions
DAHLIA SL WANTS TO SEND SOME
#COUNTYLOVE TO CLOSSON CHASE VINEYARDS //
FOLLOW THE COUNTY LOVE CHAIN +
CLICK THE YELLOW ICON TO VISIT THEIR STALL!