With the launch of the magazine, I've sort of gotten into the business of love letters. With every day, post, article, meeting, interview + story I fall more in love and put pen to paper, hoping to capture another puzzle piece of this picture perfect paradise we live in.

So today, before the close of IWD Weekend, I wanted to publish one last love note.
Kirstyn is LIFE AU LAIT's dedicated & brilliant Senior Editor. She is also the everything behind Outlet Food Co + her new pop-up restaurant Pochette (launching this spring!) She's an awesome mom to two beautiful babies + wife-partner to a really great guy. She's super smart, wicked fun, & intensely passionate about the booze + food scene in PEC. 
At a small magazine like ours, being the 'senior editor' basically means that Kirstyn wears a tonne of hats. She jams ideas with me all day long, pitches and writes her own articles, manages and compiles event and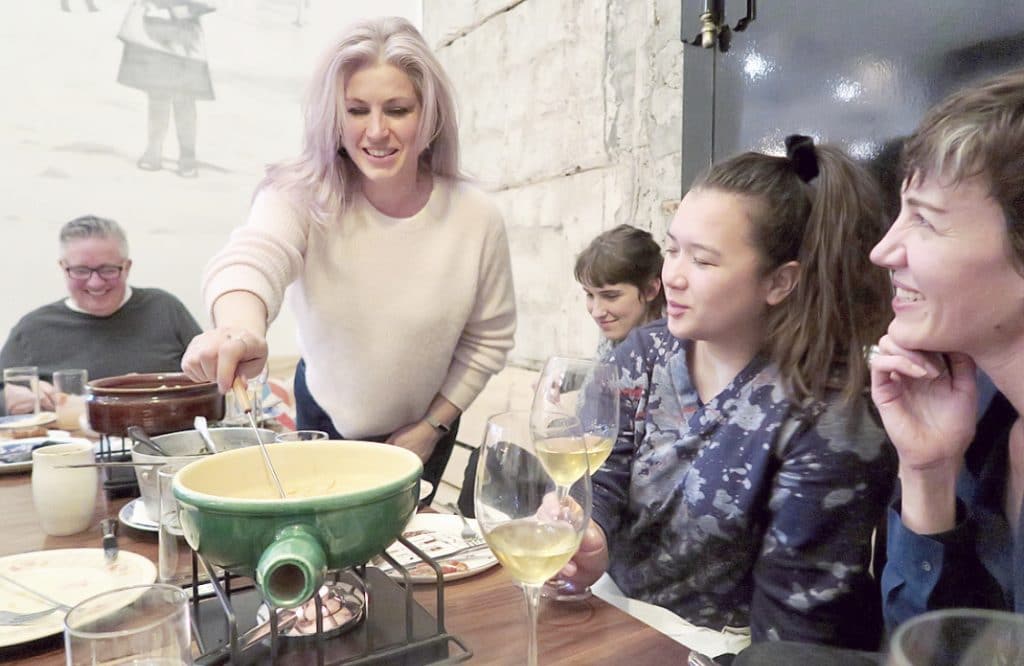 interview driven stories, and, when we bring on wine/food/arts/culture/life editors in the future, she'll be their lead umbrella. But that's    the behind the scenes stuff. She's also beside me at all the great events, she runs with a number of my crazy meetings, basically drives our floating office, and helps me get to the heart of the big, important picture of Prince Edward County everywhere we go.
Most importantly, though, Kirstyn is someone I laugh with, learn from, confide in, trust, and love. She's a woman who inspires me on the reg, my great friend, and partying partner—and she's reason no. 1027 that living in this place is the best ever.
Thanks D.C.